Forget property, classic cars are the best investment for smart savers
Raking it in with a petrol pension
IF YOU had invested £142,000 in a London house in 2004 you would now be sitting on a potential profit of about £100,000 — a 60% return on your money. A decent dividend, you might think.
Not to the buyer of a Ferrari 275 GTS, sold in 2004 by the American auction house Gooding & Company for $264,000 (£142,000 at 2004 rates). The same firm is selling another 275 GTS in August and it is expected to fetch up to $2m (£1.17m). Assuming the two cars are now of similar value, the buyer of the first 275 is sitting on a potential profit close to £1m.
Classic cars have been one of the best-performing investments over the past decade, with an average return of 456%, according to the Historic Automobile Group index, which tracks transactions of rare models. Cars have outperformed watches, wine, coins, stamps and art over the same period. As a result it has made several car collectors very rich.
"I started buying cars with my late husband around 20 years ago," says Jane Weitzmann, who now runs JHW Classics, which rents out classic cars for film and television. "We just bought what we liked. It wasn't an investment.
"I've got around 40 cars now, from a Ford F150 pick-up to a Jaguar XJ220. I bought a Toyota 2000GT for £180,000, spent £100,000 restoring it and it's now worth £750,000. Overall, the cars must have at least trebled in value to around £3m."
If you think that 10 years of spectacular growth sounds like an investment bubble, then you're not alone. Some in the industry, though, believe that there is still money to be made in classic cars.
"We can't see the current trends slowing down at the moment," says Marcus Atkinson of Hagerty, a specialist classic car insurer. "The difference between now and the early Nineties [when the market collapsed] is that people are not borrowing money to buy these cars. They are moving their money out of one asset into another.
"At the moment the market is mainly enjoyed by the South Americans, Americans and Europeans, so at some point the Far Eastern market will get into this area, as will the Russians."
Atkinson says buyers are looking for low-mileage examples with meticulous service records, while a celebrity connection or illustrious history — especially in the case of racing cars — can boost values. Buying a car in good condition also lessens the risk of having to carry out expensive repair work; sourcing and fitting rare parts can wipe out even large increases in value.
It is not just exotic marques that could prove decent investments. Many cars that cost £10,000 or less have the potential to become modern classics. We asked a panel of experts to nominate their favourites. The recommendations were interesting — and diverse — but they all agreed on one thing: investing in cars is no more certain than in anything else.
Prices can go down as well as up, so buy a car that you really want and regard any rise in value as a bonus. Another advantage in buying a car that you will drive is that it will be exempt from capital gains tax, which applies only to vehicles deemed to have been bought solely as an investment.
"I have been through three recessions and seen the classic car market go from hero to zero," says Tom Hartley, who sold his first car in 1973 and now runs a luxury dealership in Derbyshire. "In the late 1980s I saw the price of Ferrari Testarossas go from £225,000 to £125,000 overnight. History repeats itself and at some point the market will go down. Buyers need to be aware of the risk: go in knowing that you are buying the car you want and only spend money that you won't miss."
The classic car collectors
Our experts have selected some of the cars that they think have the best chance of appreciating in value. Their picks are based on their extensive experience of buying, selling, owning and restoring classic cars.
Prices can vary considerably depending on the car's history, mileage and condition. We have highlighted current values for a car in good condition, and estimated values in five years' time based on market conditions, which are red hot at the moment but could cool over the coming years.
Marcus Atkinson is the marketing director of Hagerty, a specialist classic car insurer.
Jane Weitzmann has built up a collection of almost 40 cars simply by buying what she likes. Her collection has tripled in value to £3m.
Tom Hartley sold his first luxury car in 1973, aged 12, and now runs a luxury car business in Derbyshire.
John Mayhead originally began restoring Alfa Romeos to make money as a side project and now writes about classic cars.
Rolls-Royce Silver Shadow II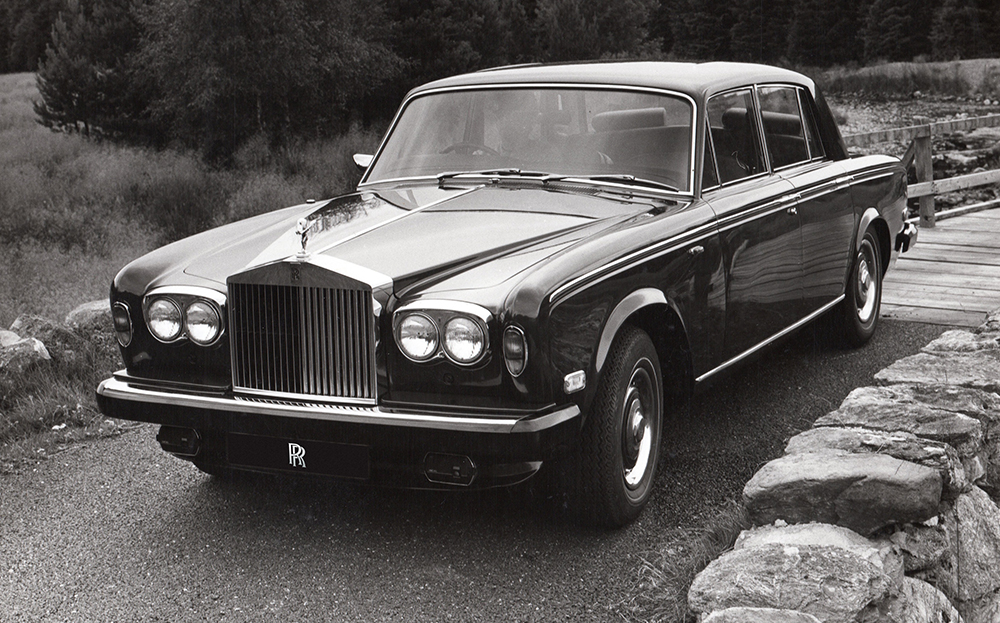 Buying tip: Check for paint bubbling round the door handles — it's a common fault
Pay from: £10,000. Sell in five years for £20,000
From its launch in 1977 this car was so in demand that for four years second-hand versions commanded a £6,000 premium over the £27,000 list price. Now its swooping coach lines, partially painted wheels and whitewall tyres instantly conjure up the 1970s. Keep it for five years and Tom Hartley predicts the value will double.
Mazda MX-5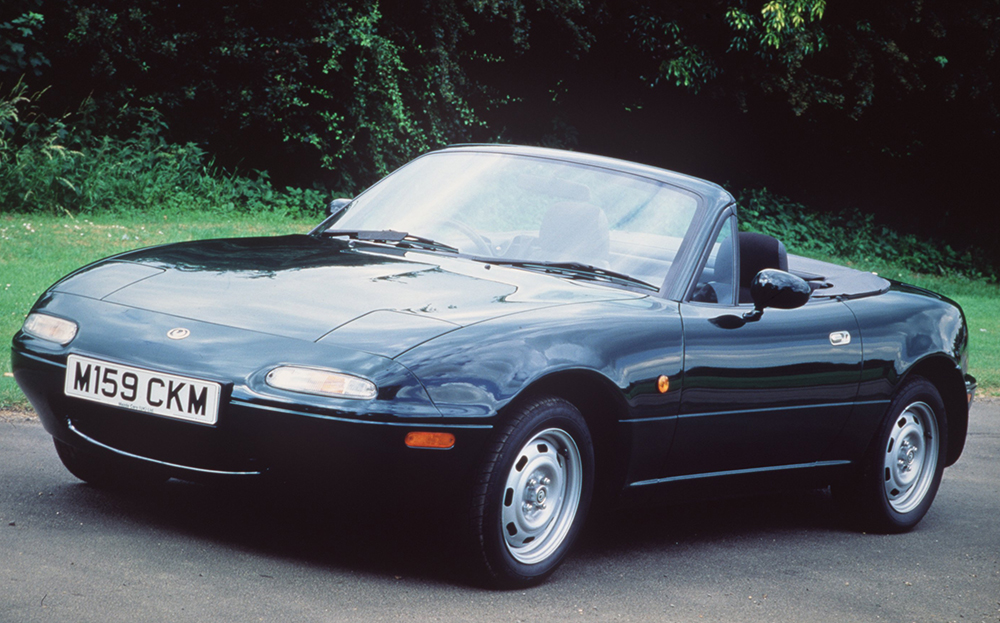 Buying tip: Get a Mk 1 version in red, with a hard top and air-conditioning
Pay from: £5,000. Sell in five years for £10,000
It's enough to make you feel old: the original MX-5 now qualifies as a classic. When it was launched in 1989 the simple, cheap, rear-wheel-drive roadster was a breath of fresh air — especially with the roof down. In an era with more electronics, regulations and complicated technology it stands out even more. Rust problems are making good examples rarer.
Porsche 928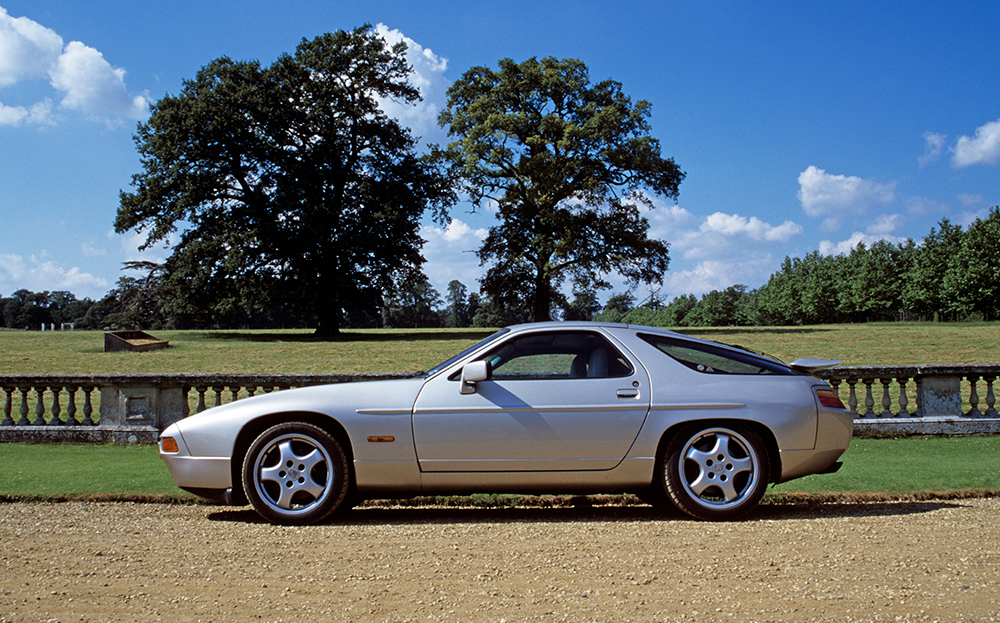 Buying tip: Aim for a 1978-84 model with a five-speed gearbox
Pay from: £10,000. Sell in five years for £25,000
Porsche was making proper four-seat sports cars long before the Panamera, although the 928 did have only two doors. Marcus Atkinson points to the "stratospheric" prices now paid for early 911s, or that car's sibling, the 912, and predicts that the values for the 928 will begin a modest climb over the next 18 months.
Honda S 2000

Buying tip Buy a facelifted model after 2004, which had improved handling
Pay from £8,000. Sell in five years for £15,000
Say classic roadster and you'll probably start thinking of an MG MGB GT or Triumph Vitesse, but if you want one that's likely to increase in value, then you'll need to find one that people actually want to drive. The S 2000 is reliable, fun and has an engine that revs to 9000rpm. Check out driving.co.uk for this and other classics. We found a 2005 S 2000 with 57,502 miles for £8,499
BMW 2002 Tii

Buying tip: Check the body thoroughly for rust, lifting the carpets on the floor and checking the inner wings from the boot
Pay from: £8,000. Sell in five years for £17,500
John Mayhead says that a good rule of thumb when choosing a car to invest in is whether the die-cast model was cool back in the day. Which means that the BMW 2002 should be top of your list. The turbo versions that came with body kits are expensive, but good Tii models can be bought for less than £10,000.
Ferrari 355

Buying tip Make sure cam belts have been changed on schedule; it's an expensive process as dealers remove the engine to do the job
Pay from £45,000. Sell in five years for £75,000
After losing its way while catering to the 1980s cream-leather-and-red-seatbelt brigade, Ferrari was back on track with the F355. It's stunning — so good, in fact, Jeremy Clarkson owned one — and you can now pick up a coupé for less than £50,000. But perhaps not for much longer. Check out driving.co.uk for this and other classics. We found a 1996 F355 Spider with 11,000 miles for £58,950  
Jaguar E-type

Buying tip It's got to be a series-1 model and a fixed-head coupé rather than the roadster
Pay from £85,000. Sell in five years for £200,000
Life doesn't get much better than threading an E-type through the countryside on a bright summer's day — especially if you're making money while doing so. It might be the best-known Jaguar, with a timeless design, but it's still affordable and tipped to rise over the coming years.
McLaren F1

Buying tip Any genuine F1 is likely to be a good purchase
Pay from £5.5m. Sell in five years for £15m
Money makes money and there's no better example of this than the McLaren F1. If you have the cash, then the toughest task will be finding an owner willing to sell. But if you get into the centrally mounted driver's seat now, Atkinson reckons you could be on course to almost treble your cash. "It's the Ferrari 250 GTO of the digital generation," he says.
And the car you should have bought…
Ferrari 250 GTO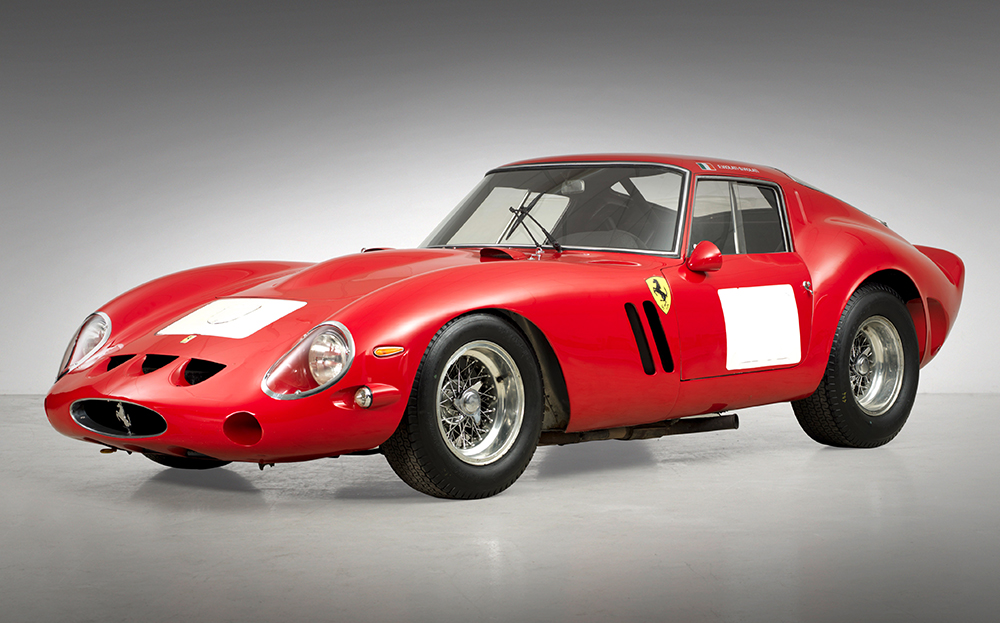 Bought in 1965 for 2.5m lira, which was roughly £1,430 then and about £24,000 in today's money, the Ferrari 250 GTO, chassis number 3851, could be one of the best investments ever made. The buyer was a young Ferrari fan called Fabrizio Violati who bought the car without the knowledge of his family.
"I saved the car from scrap and hid it from my parents. I only drove it at night so nobody would see me," said Violati before his death in 2010. His car collection, including the 250 GTO, was sold in California by Bonhams in August and the car broke the world record for the most expensive car sold at auction.
The 250 GTO has brought huge wealth to early buyers, as it has become known as the ultimate Ferrari. Only 36 were built between 1962 and 1964 and it had huge success in racing, while remaining road-legal. Ten years ago an example sold for $9m (£4.8m). In 2013 a private buyer is said to have paid $52m (£32m) for another.
The bidding for Violati's car is expected to be fierce. Last week Driving featured a Porsche 917K and reported that it too could set a record auction price. With the appearance of this 250 GTO that is now unlikely to be the case.
---
Search for and buy a car on driving.co.uk
---