Family car showdown: Audi A4 Avant, Honda CR-V and Renault Grand Scenic
Which bodystyle will prove best?
SHORT OF constructing a giant play centre inside a double-deck luxury coach, what makes the perfect family car? It's a question countless drivers will have asked themselves, as they bend double to squeeze their children into child seats and face a small avalanche of pushchairs, pets, Power Rangers and wellies each time they open the boot.
Gone are the days when the choice was limited to a big saloon or a dreary estate, perhaps with wood panelling. We still have those options, of course, although estates have become a lot more desirable in recent years and new types of family cars have hit the market. The most obvious options for parents today are: estate car, MPV (multi-purpose vehicle, or people carrier) or SUV (Sport Utility Vehicle).
An estate has a vast boot but does the Tardis-like cabin of an MPV, with cubby-holes galore and independent rear seat, equate to the best option for those with children of different ages?
And what of one of the most common sights on Britain's roads today, the SUV? The suave, school-run friendly version of old fashioned 4x4s typically boasts good luggage space and a high-up driving position that makes drivers feel as though they are in command of the road, if not in charge of the rowdy rabble in the back seats.
Helping you choose a family car
To help drivers make an informed choice, Driving.co.uk is running a comparison between these three key types of family car.
The first is the Renault Grand Scenic. This is a striking but affordable seven seat people carrier, and comes with more bells and whistles than the deck of a battleship. Tested here, in dCi 130 Dynamique S Nav spec, it costs from £28,445.
Next is a type of car that threatens the very existence of people carriers: the SUV. In this instance, we have the popular Honda CR-V, fitted with the 1.6-litre diesel engine and in EX trim with an automatic gearbox. It is more expensive than the Renault, priced from £34,960, yet only has five seats. Is it worth it?
And finally, our extended test of family cars includes the Audi A4. This one is an Avant, better known as an estate, and the bodystyle has been around for far longer than the people carrier or SUV. Does that mean that car makers like Audi have created the perfect family car?
They will face everything the average family can throw at them, from commuting to work to long holiday road trips, muddy boots to wet dogs, pushchairs to balance bikes and toddlers in a tantrum to teenagers demanding power for their tablet.
Such practical concerns aren't the only thing playing on motorists' minds. The list of standard and optional safety equipment on the latest models is almost as daunting as attending the first NCT antenatal class.
Other matters to mull over include the choice of fuel, especially given diesel's dirty image, and how far a car can travel on the pounds poured into its fuel tank. There are sunroofs, panoramic roofs, Isofix locking points for child seats, tablet holders, uprated audio units, self-parking systems and so much more to take the strain out of family motoring. But how much of this do drivers really need?
Read a bit more about each car below and then follow our extended tests this year to find out which approach works best for drivers with a family in tow.
Renault Grand Scenic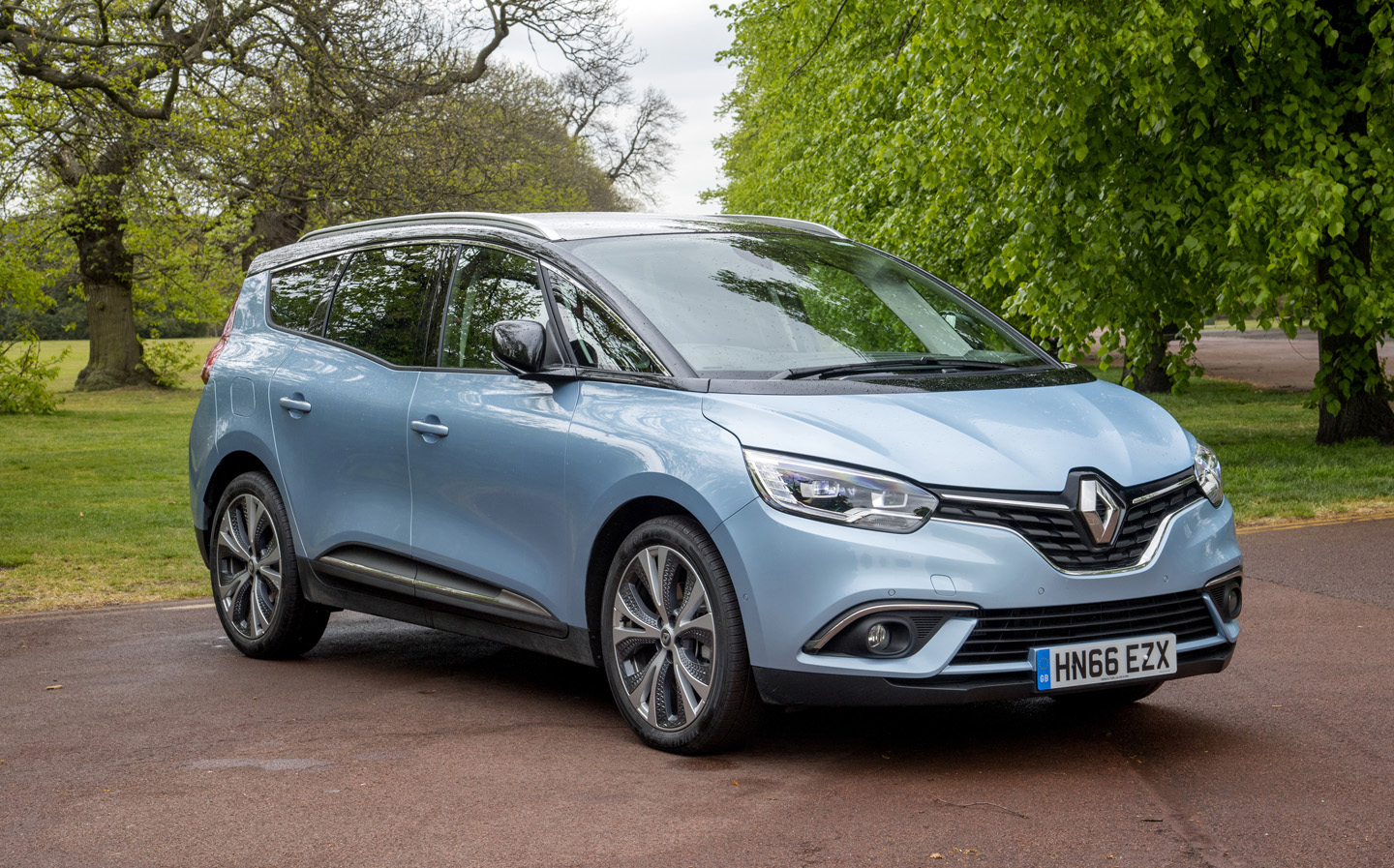 Model 2017 Renault Grand Scenic Dynamic S Nav dCi 130
Run by James Mills
Price (with options) £28,605 (£31,454)
PEOPLE CARRIER cars — known in the industry as MPVs (multi-purpose vehicles) are no longer fashionable. At least, that's what the sales figures suggest. Increasingly, people in need of a family car choose an SUV; Nissan's Qashqai was the fifth best-selling car in Britain, last year. Renault's Scenic, on the other hand is in a breed of cars going extinct; the French company admits this fourth-generation model is the MPV's last roll of the dice.
Friends and family that have encountered the Grand Scenic comment that it's a good-looking car, so Renault's efforts on the design side to reinvigorate the formula aren't going unnoticed.
However, it's what's under the surface that has always made an MPV more practical than a soldier's backpack. So my family will be seeing if the latest model is up to the task of making life onboard comfortable for all. And is it a better package than the Audi and Honda? Follow our extended test to find out.
Got a question about the Renault Grand Scenic? Ask @squarejames
Honda CR-V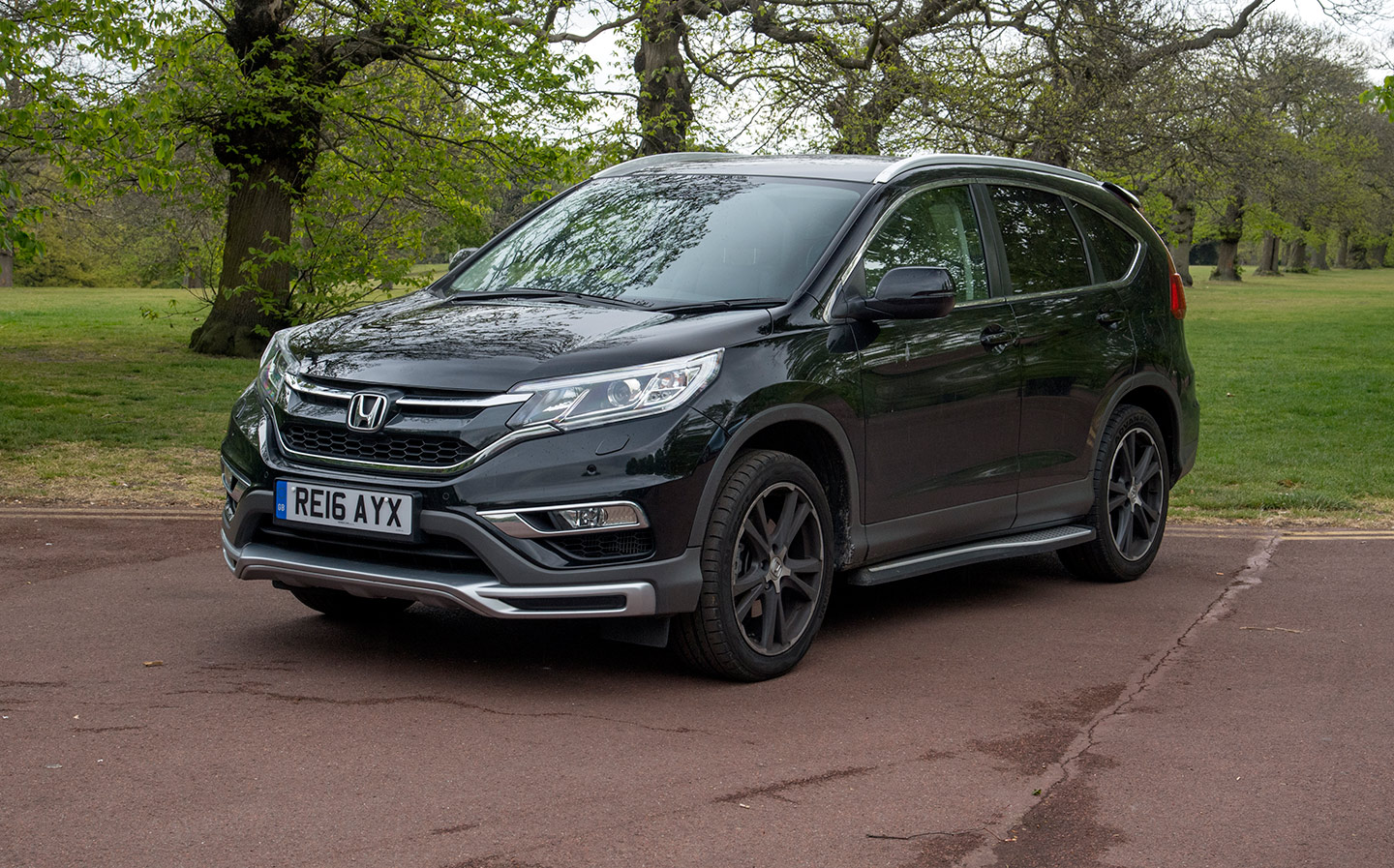 Model 2017 Honda CR-V EX i-DTEC EX 4WD automatic
Run by Nick Rufford
Price (with options) £35,280 (£39,550)
THE HONDA CR-V is a popular sight on British roads, slowly but surely adding to the number of SUVs filling car parks at schools, supermarkets and train stations.
Since the original CR-V went on sale in 1997, over quarter of a million have been bought by those after a car that can handle all that a family can throw at it and sits above the bargain brands but isn't in the same bracket as the more expensive makes, such as Audi, BMW and Mercedes.
It's a five seat SUV, so can't match the seven seats of the Renault Grand Scenic, but the higher driving position gives it an advantage, in some drivers' eyes, over the Audi A4 Avant we're comparing it with over time.
Audi A4 Avant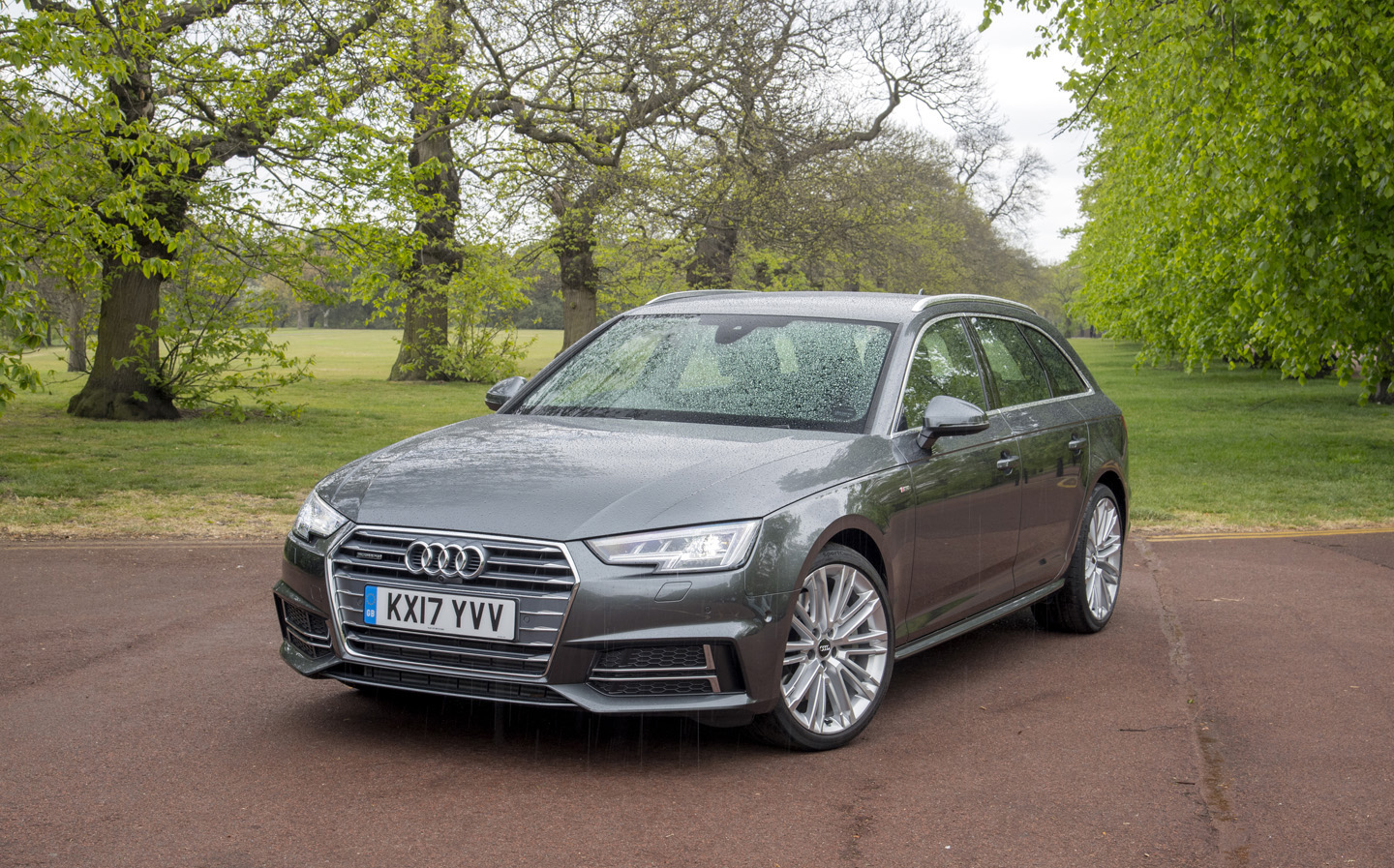 Model 2017 Audi A4 Avant S Line 3.0 V6 TDI quattro tiptronic
Run by Will Dron
Price (with options) £41,550 (£50,245)
THE AUDI A4 Avant could be viewed as the posh choice for family car buyers. Its German roots, plush spec and interior and premium price suggest this is a more extravagant purchase than either the Honda or Renault.
It costs £41,550, without options but the vehicle we're running has extras on top worth £8,695. For this drivers get a large V6 diesel engine, four-wheel drive, an eight-speed automatic gearbox and the sort of exemplary fit and finish inside the car that would make new Huf Haus look shabby.
They may also get a big road tax bill. Any car worth more than £40,000 and registered after April 1 this year attracts an annual fee of £310 on top of the standard £140 from the second to sixth years. You can read more about the road tax changes here.
With five seats and the most traditional bodystyle of our three cars on extended test – a bodystyle that has long been popular with families, dog owners and antiques dealers – it will be interesting to see if the A4 Avant can blend practicality together with a more satisfying driving experience than the high-rise Grand Scenic and CR-V. Follow the test here.
Got a question about the A4 Avant? Ask @wdron