The cars of The Grand Tour season 2
Supercars blaze through but 1950s classics and a VW join in the fun, too
---
Published 29 November 2017
Amphibious Bond Bug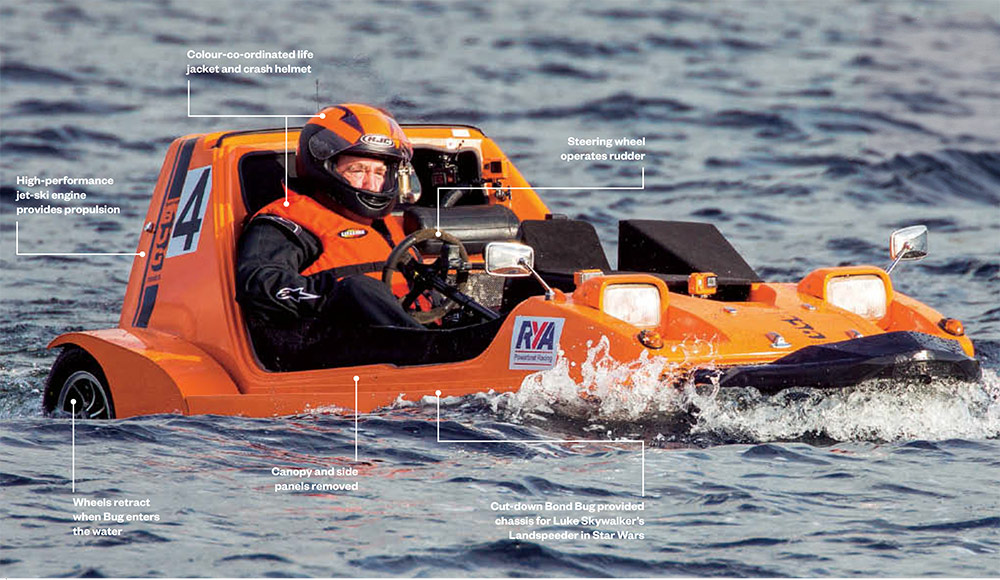 When Clarkson needed a vehicle to set a world speed record he went retro rather than futuristic. The 1970s Bond Bug (named after the maker as opposed to the spy, though it's just the type of thing Q would have built 007) is a bright orange, three-wheeled microcar. Back in the day, its petrol-sipping engine was just the thing in the fuel crisis, though it felt like driving around in a tangerine.
Having added a jet-ski engine and retractable wheels, Jeremy takes inspiration from record-breaker Donald Campbell and goes flat out on Coniston Water in a bid to achieve the fastest time for an amphibious vehicle (experimental unlimited class — sub-category, orange).
Bond Bug 700E vital statistics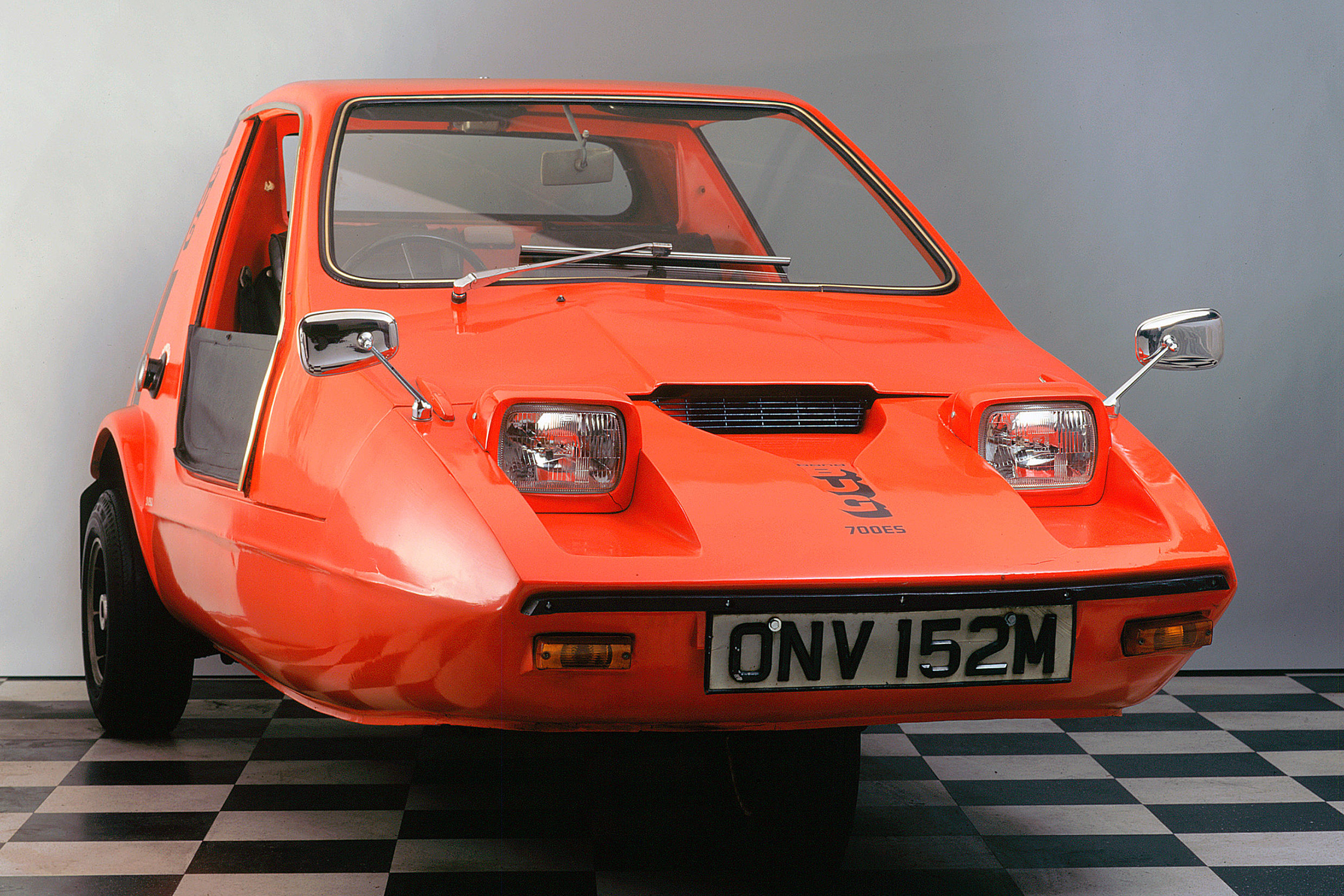 Manufactured 1970–74
Price new £629
Number sold 2,269
Engine 701cc, 4 cylinders
Transmission 4-speed manual
Top speed 76mph
0-60mph 23.2sec
Economy 42mpg
Ford GT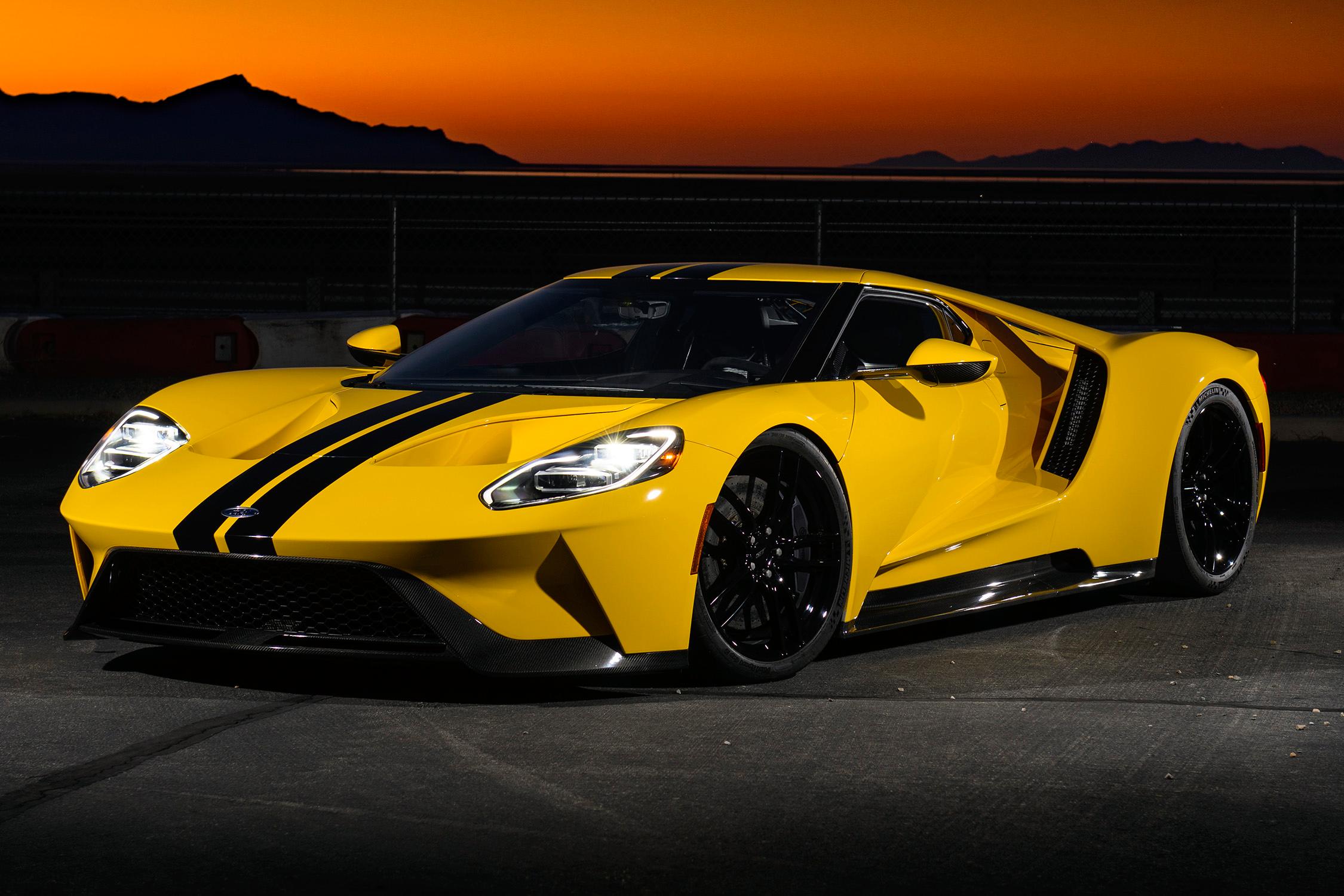 The fastest, maddest and most expensive car Ford has built. It's a twin-turbo, carbon-hulled, 647bhp racer with numberplates, created for endurance racing glory not a trip to the garden centre. And for this series Clarkson has driven it. Twice. On the road in America and on the track here. You can't say he isn't thorough.
Bugatti Chiron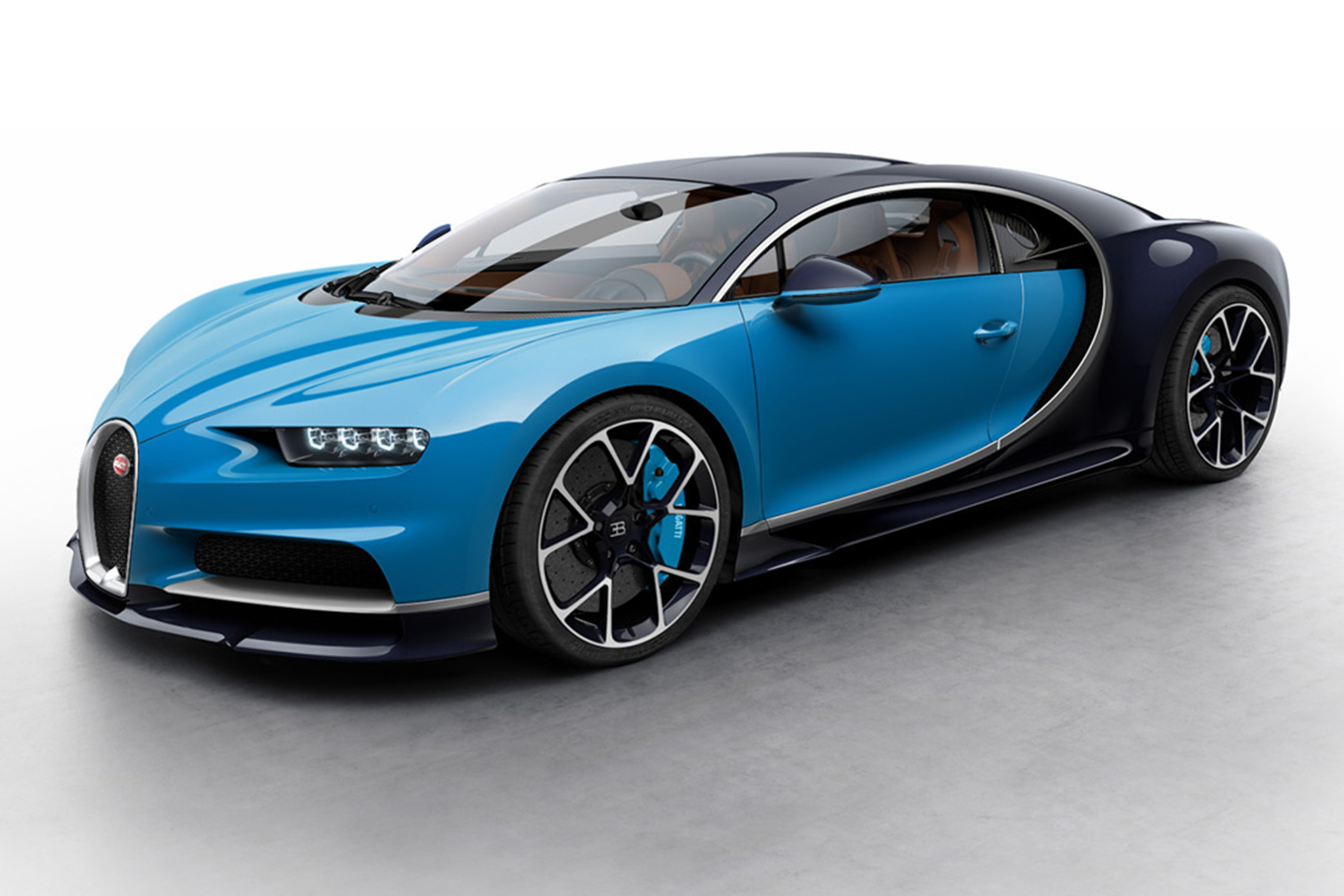 The replacement for the Bugatti Veyron has some big, expensive, over-engineered shoes to fill. So, as you'd expect, Bugatti hasn't been half-hearted in its creation of this 8-litre, quad turbo, W16-powered, 1479bhp missile with diamonds in the speakers and a limited — limited! — top speed of 261mph. You'll be pleased to know Jeremy's test is equally lavish.
Volkswagen Up! GTI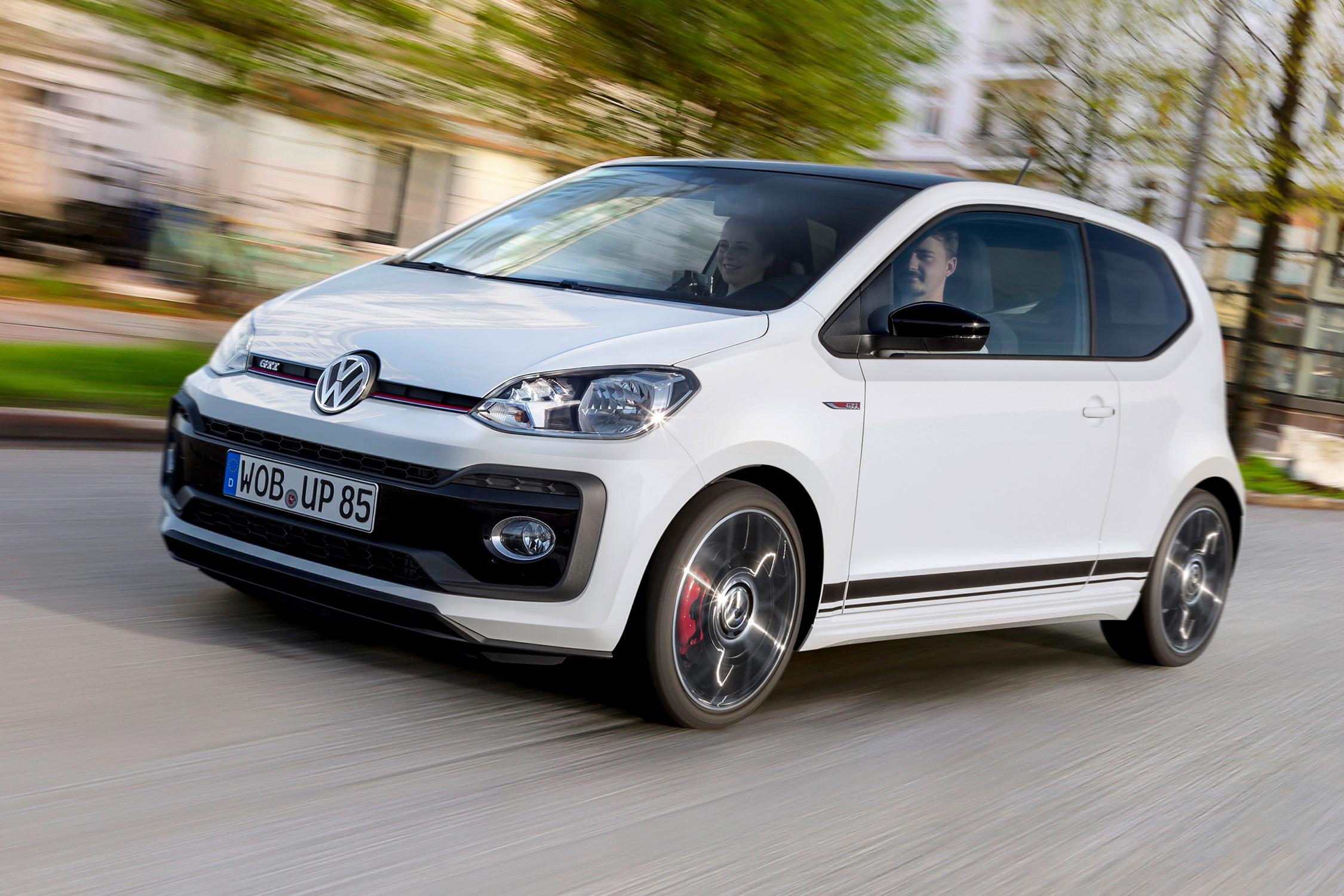 It's not all multi-turbo supercars and seven-figure remakes at The Grand Tour, you know. There's still room for a good, honest, hot hatchback, especially if it's one that tips its hat to the godfather of fast hatchery, the Mk 1 Golf GTI. And with its modest power output, compact size and unflashy equipment levels, that's what the Up! GTI does, as James May discovers on our track.
Aston Martin DB4 GT and Jaguar XKSS "continuations"
"Continuation" is a fancy way of saying "brand new car built to a design and spec from the past". But when your past includes the DB4 GT or XKSS, that's no bad thing. Especially for Jag, which lost nine of the original versions in a fire in the late 1950s. So think of this as unfinished business.
Lamborghini Huracan Performante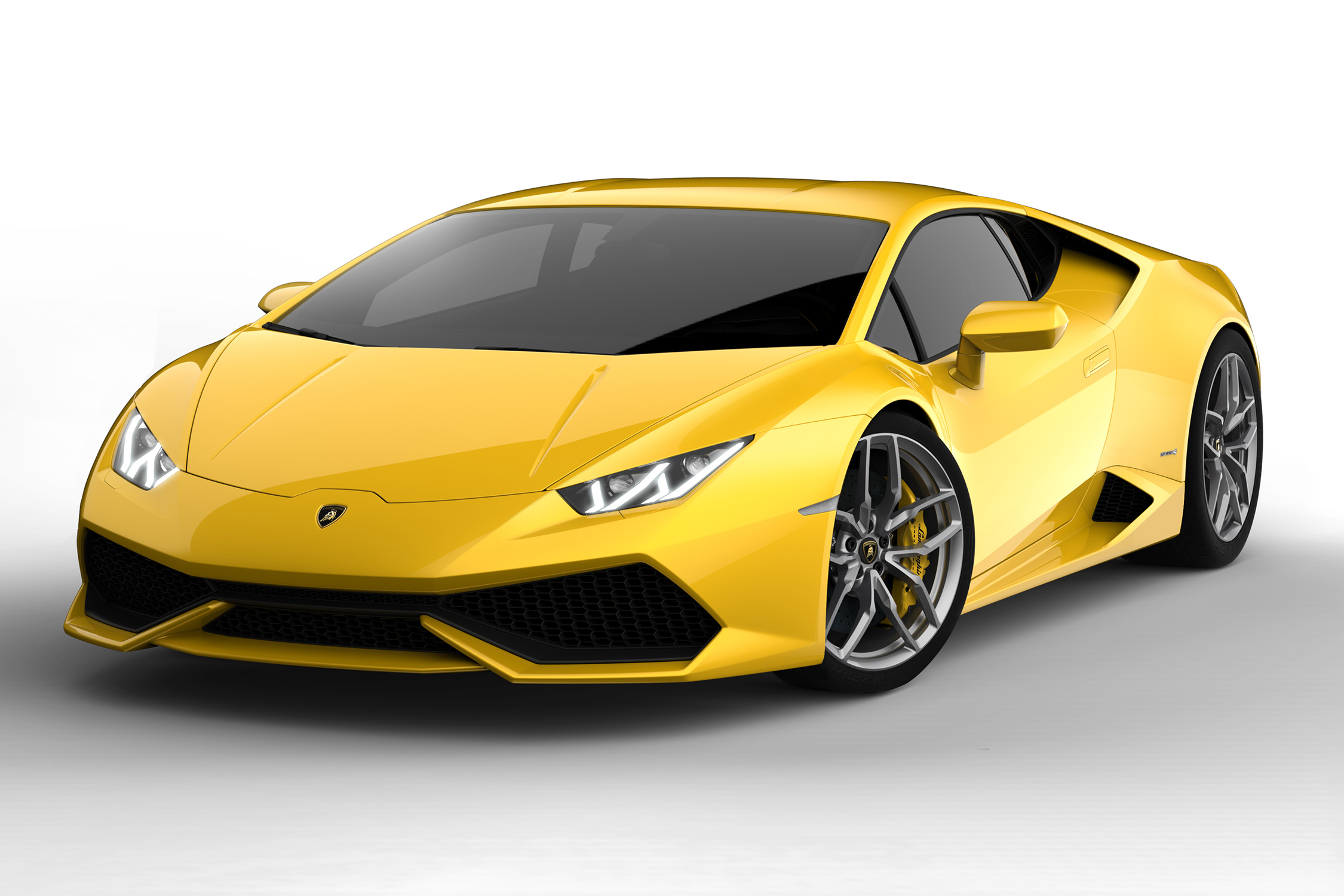 What could be better than Lamborghini at its silliest? Perhaps it's Lamborghini at its most serious; stacking its smallest car with lightweight aluminium and carbon-fibre parts, fitting it with active aerodynamics, winding up its V10 engine to 631bhp, and showing its track ability by bagging a Nürburgring lap record. Richard Hammond finds out.
Our year from hell: Clarkson, Hammond and May on The Grand Tour season 2, overcoming disaster, 'that' crash and ill-health
Jeremy Clarkson: why we had to delay The Grand Tour season 2 air date
Where in the world: the locations of The Grand Tour season 2
The Grand Tour begins on Amazon Prime on December 8, with a new episode being released weekly