Confused?: What car will carry my golf clubs for a budget of £10,000?
Your used car questions answered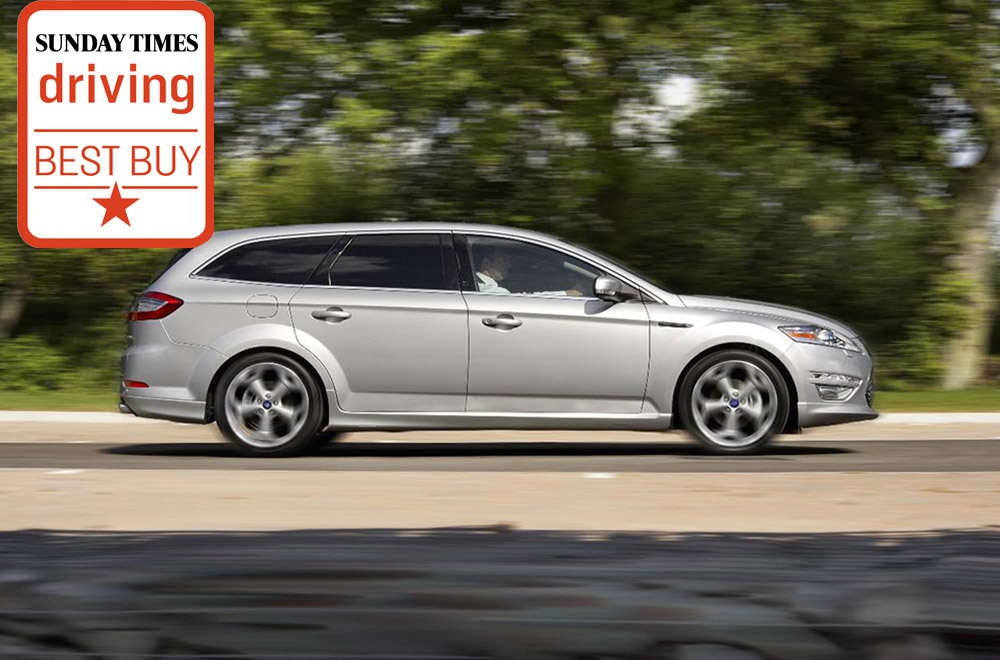 Q. I want to buy a vehicle that can carry two sets of golf clubs in their bags and a pair of folding trolleys, without me having to fold down the back seat. What cars for up to £10,000 would be best suited for my golfing habit?
JC, Lymm, Cheshire
A. Car companies usually quote a boot's luggage capacity in litres but you're interested in the width and length. We believe that a 45in club will fit in all three of our suggested cars, but best take your golfing gear on the test drive and check for yourself.
Golf club car parks are not filled solely with Jaguars. Many players drive an estate car for the simple reason that it has a large boot. One of the biggest and most affordable of all estates is the Ford Mondeo: usefully for you, its 537-litre boot has a square shape, a flat floor and is free from wheelarch intrusions. Used examples are plentiful so prices are a steal — your budget gets a 2011, 11-registered, 2-litre petrol model in Zetec trim and with about 30,000 miles on the clock.
Most people carriers will also accommodate your clubs and kit, because they have deep boots and a high window line. Try the Mazda5, sticking to the post-2010 model as it's a big improvement to drive over the previous version and is just within your budget. It has three rows of seats but you can fold the rearmost seats into the floor, leaving 426 litres of space — less than the Mondeo but still spacious enough to stow your clubs. It drives well, much like an estate car, with good handling and nice steering. Your budget will get you a 2010 60-registered 2-litre Sport with about 30,000 miles on the clock.
The other type of car to consider is an SUV. The Honda CR-V has four-wheel-drive, so even in the worst winter weather you'll still be able to reach the course and play a round. Its 556-litre boot is free from wheelarch intrusions.
However, if you need to fold the back seats to increase the boot size, the boot is no longer flat — not something found in the other cars here. Best value, if you cover a low mileage, is the 2-litre petrol model. A £10,000 budget gets you a 2008 58-registered ES with about 50,000 miles. Although that is older than the other models here, the British-built Honda has proved durable.
---
Search for and buy a used car on driving.co.uk
---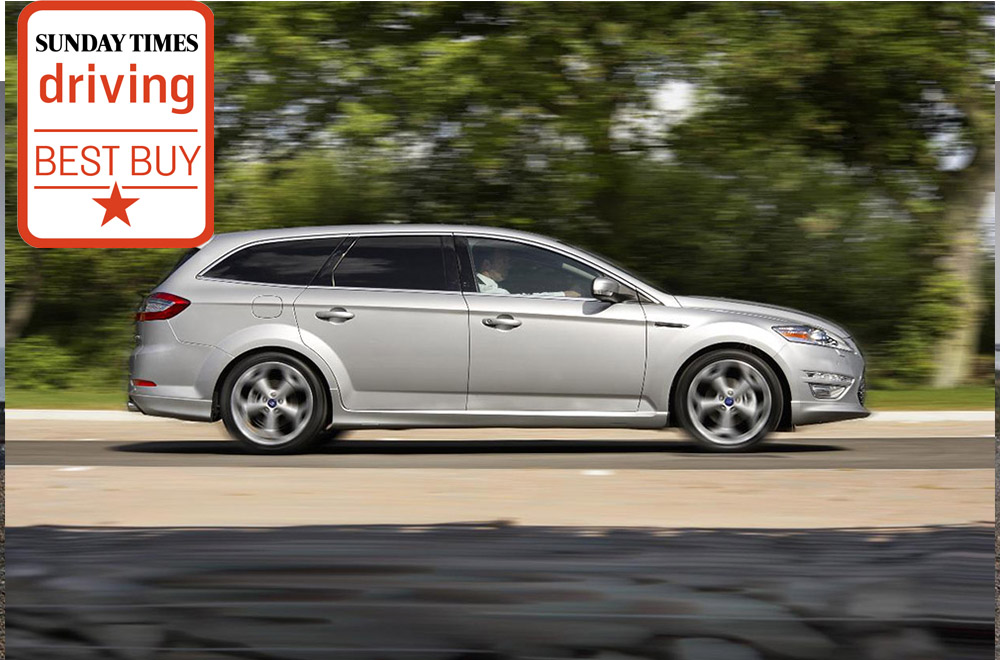 Ford Mondeo estate
For Huge boot; plentiful supply; reasonable prices
Against Sales rep image; used examples may have suffered heavy use
---
Search for and buy a used Ford Mondeo on driving.co.uk
---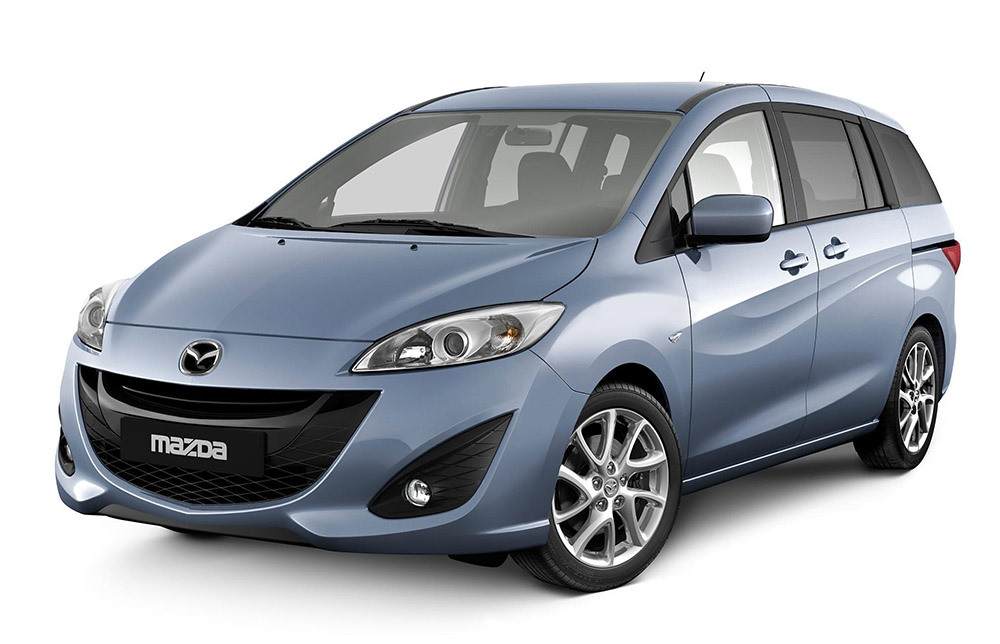 Mazda5
For Good to drive and surprisingly spacious
Against Second-hand examples highly sought after, so prices can be high
---
Search for and buy a used Mazda 5 on driving.co.uk
---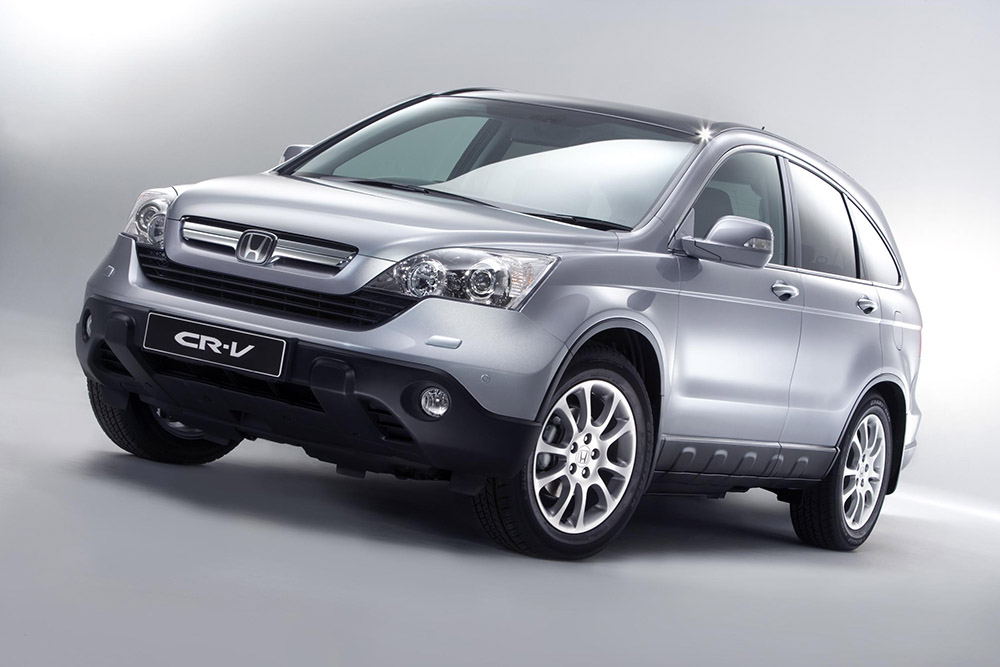 Honda CR-V
For Huge boot; 4×4 ability; generous level of standard equipment
Against Heavier fuel consumption and less refined than the Mazda5 or Mondeo
---
Search for and buy a used Honda CR-V on driving.co.uk
---