Caterham Tracksport #3: Crash at Zolder may end dream (video)
A meaty mangle as our racing driver is T-boned
THE SUNDAY TIMES racing team is almost halfway through its debut season, but can it continue after a crash at the latest race?
A spectacular meeting of metals last weekend has left the team in limbo as it awaits word on how damaged its Caterham Seven is, and how much it will cost to repair it.
The smash occurred on lap two of the meeting's second race, in which the Sunday Times car was looking good in sixth place and approaching a right-hander flat-out. A rival tried an ambitious overtaking move from two cars behind, lost it and collided with The Sunday Times's Alistair Weaver.
---
Search for and buy your next car on driving.co.uk
---
"I remember seeing in my peripheral vision a car hurtling towards me at 60mph," says Weaver. "I had time to jink left to try to avoid him, but he hit me, 'T-boning' my car. The impact was just by my hip, and the car went almost sideways before ending up on the gravel run-off. I remember a race marshal coming over to see if I was OK, which I am — apart from a bit of whiplash."
The impact smashed the Caterham's exhaust and bent its tubular chassis, which means significant repair work is needed before the next race, on July 12 at Rockingham, Northamptonshire.
The crash happened at the Circuit Zolder in Belgium, one of the most famous tracks in Europe, where Gilles Villeneuve met a tragic end in an accident in 1982.
In the first race the throttle pedal was so hot towards the end of the race that it melted the sole of our driver's rubber racing boot.
It was the third round of the amateur Caterham Tracksport Championship, which is open to amateur racing drivers from around Britain. The Sunday Times team had got off to a mixed start in the earlier races: the first, at Snetterton, saw us break down and then start race two from the back of the grid. In the second meeting we crashed in the first race but recovered for the second and came 15th out of 20.
In the first race of the Belgium weekend Weaver came a creditable sixth despite the 30C heat — the throttle pedal was so hot towards the end of the race that it melted the sole of his rubber racing boot.
Weaver said the latest accident was a setback. "It was always going to be tough to compete at this level with my limited experience and budget, but things have just got a lot harder. That's racing, though, and I'm enjoying every minute. With luck we can knock the car back into shape for Rockingham — I still feel my best driving is still to come."
Spoken like a true champ.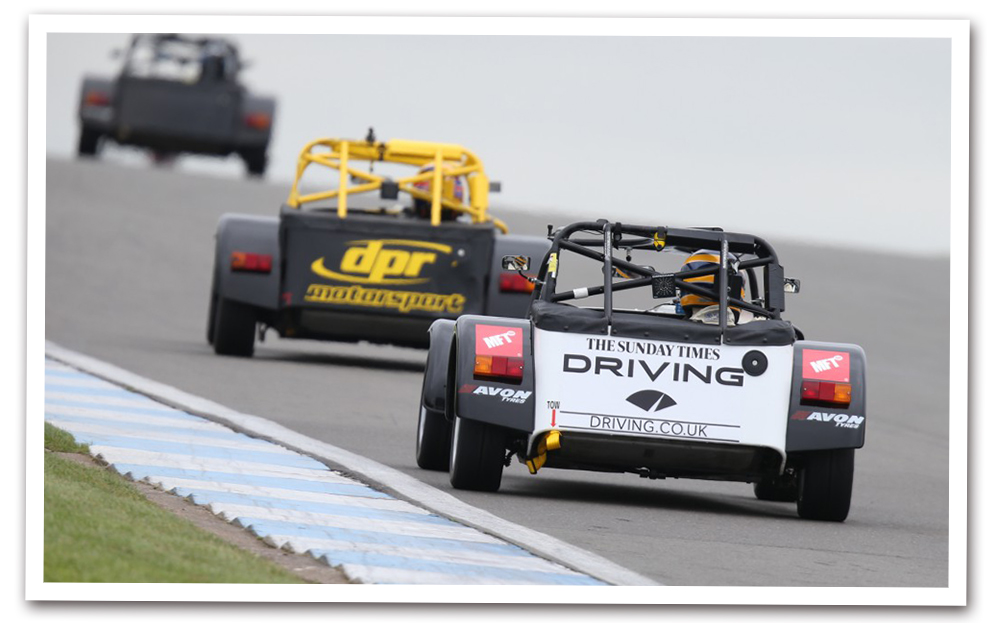 The Sunday Times's car, driven by Alistair Weaver, in pristine condition during a Caterham Tracksport Championship test session ahead of the race at the Circuit Zolder in Belgium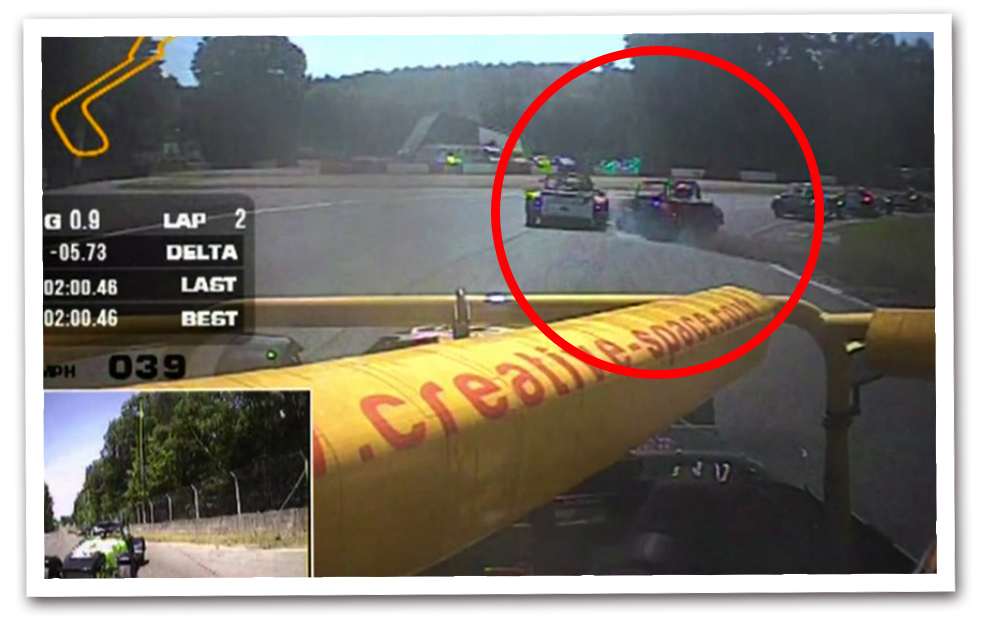 During the race, a rival car loses control and smashes into the side of Weaver's Caterham Seven as it approaches a bend flat out, sending him spinning into the gravel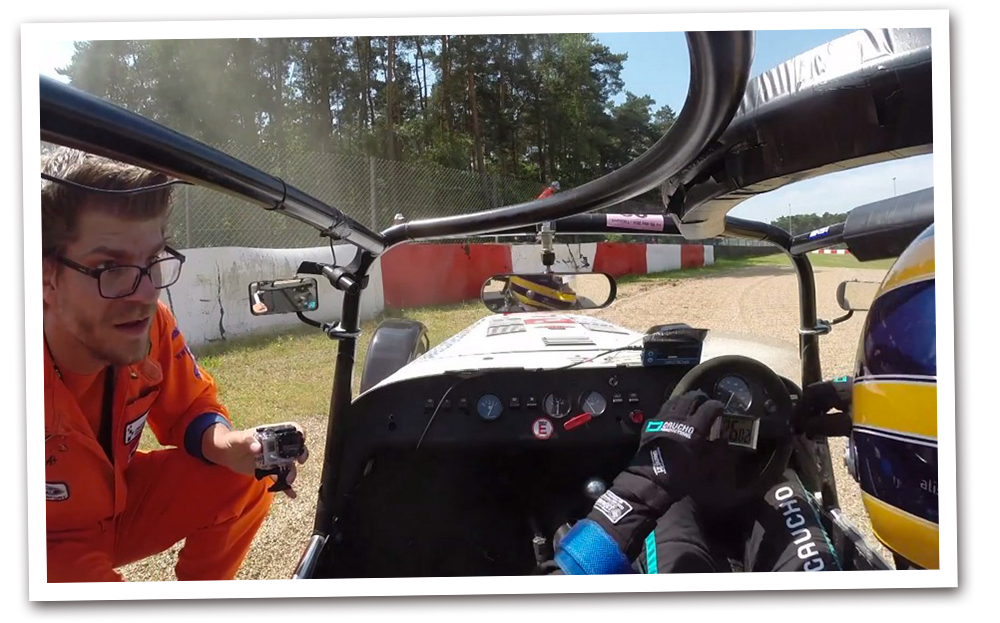 A marshal checks that Weaver is OK. Fortunately he suffered nothing worse than whiplash but his Caterham was extensively damaged
Catch up on the story so far
---
Search for and buy your next car on driving.co.uk
---