Car of the week: Exagon Furtive-eGT
Furtive: the plug-n that creeps by at 155mph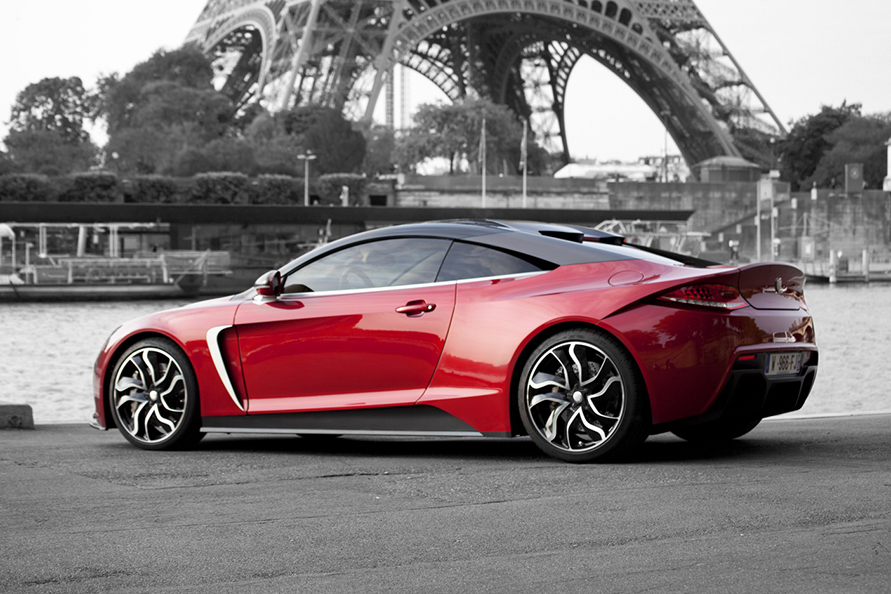 DESPITE HAVING money to burn, millionaires who are bored by supercars with flame-spitting V12 engines and want to accelerate into the future with an all-electric sports car have been frustrated by a lack of choice. Exagon, a French racing car manufacturer, will change that next year when its new Furtive-eGT goes on sale.
The car, which looks like a cross between an Aston Martin Vantage and a Peugeot RCZ, has carbon-fibre bodywork, with a monocoque — the vehicle's central cell — made from the same material. An aluminium subframe attaches to the back of the monocoque and supports the motors, gearbox and inverters. Inside, the Furtive-eGT has seating for four.
The sports car also has a technical specification that suggests it's not all show and no go. The Furtive-eGT uses a pair of Siemens motors, each producing 148kW — equivalent to a total of 397bhp — between 5000rpm and 10,000rpm. Plus there is 380 lb ft of torque from zero all the way to 5000rpm. The result? An electric car with performance as startling as a bolt of lightning: Exagon says it accelerates from 0-62mph in 3.5 seconds and has a top speed of 155mph.
The car's lithium-ion battery, which is good for a range of 225 miles, is said to be adapted from those used in satellites, and was designed by the French technology company Saft. Exagon chose Saft because of the long operating life of its battery; after 3,000 charging cycles, it still retains 80% of its performance, and will continue to be operable for a further 600,000 miles.
It's enough to have Elon Musk, the billionaire founder of Tesla, the electric car maker, sit up and take notice. Exagon says it is on track to start production early next year and is pricing the car at €338,000 (£269,000) plus VAT. If you want to see the Furtive-eGT up close, visit the Salute to Style event, held at London's Hurlingham Club from July 16-19.
Specifications
Price: €338,000 (£269,000) plus VAT
Motor: Two 148kW Siemens water-cooled motors
Power: 367bhp @ 5000rpm
Torque: 380 lb ft @ 0rpm
Acceleration: 0-62mph in 3.5sec
Top Speed: 155mph
Release date: Early 2015
---
Click here to search and buy a used car
---
Coming soon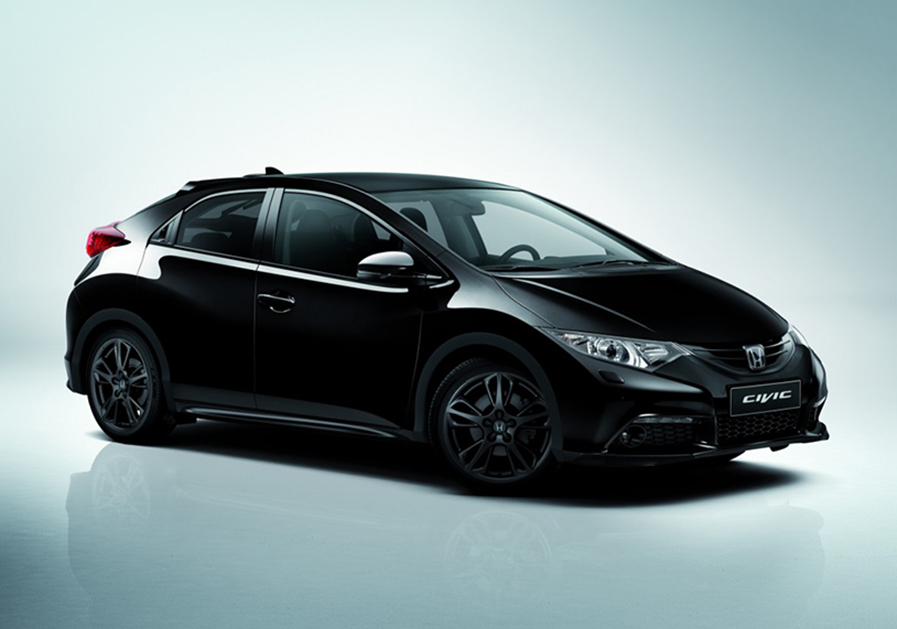 Honda Civic Black Edition
Price From £21,455
Is Honda accepting that some drivers don't want to be seen at the wheel of a Honda Civic? The car maker has launched what seems to be a stealth version — the Civic Black Special Edition — which from 20 paces is hard to identify. Available in any colour as long as it's black, it has either a 1.6 i-DTEC diesel engine or a 1.8 i-VTEC petrol, and black alloy wheels, body parts and roof spoiler. Our pick is the excellent diesel, which can do up to 78.5mpg.
On sale Now
---
---

Infiniti Q50 2.0T
Price From £31,755
Like a climber tackling the north face of the Eiger, Infiniti wants to take on giants Audi, BMW and Mercedes, and to do so must broaden its range. This new 2-litre turbo petrol version of the Q50 is one more step in its upward climb. Infiniti says it develops 211bhp and can return up to 44.8mpg. However, it will be more expensive than the more powerful BMW 328i automatic, and that alone suggests Infiniti could be setting itself up for a fall.
On sale Autumn
---
---