2014 Geneva motor show: launch day highlights
Showtime!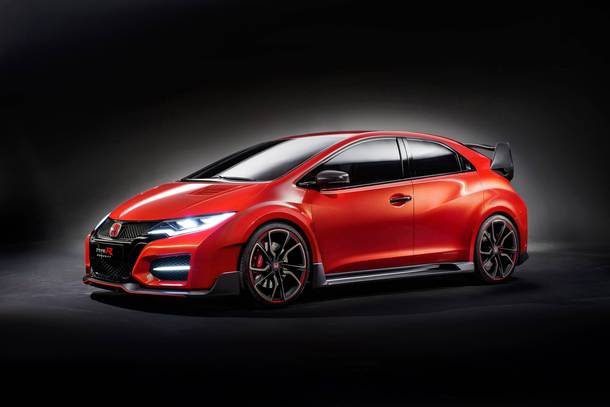 IT'S PRESS day at the Geneva show, a frantic few hours of reveals and launches. But you don't have to be there to see all the best bits ‒ they're all here. Keep coming back for updates:
McLaren 650S Spider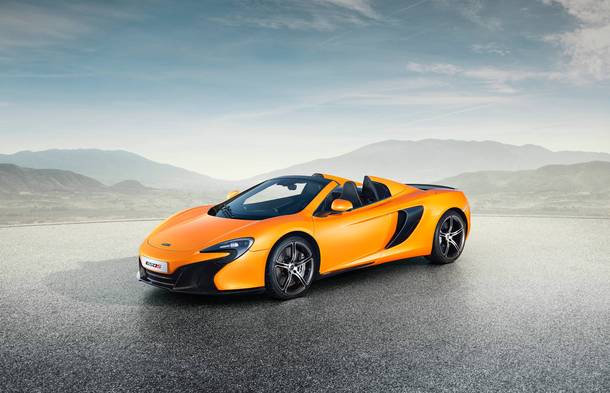 Just a couple of weeks after it unveiled the coupé, McLaren has lifted the lid on the new 650S Spider. The two-piece roof can be raised or lowered in less than 17 seconds on the move at speeds up to 19mph. Crucially, McLaren says the car is as stiff as the roofed version, so it should handle just as well.
Hyundai Genesis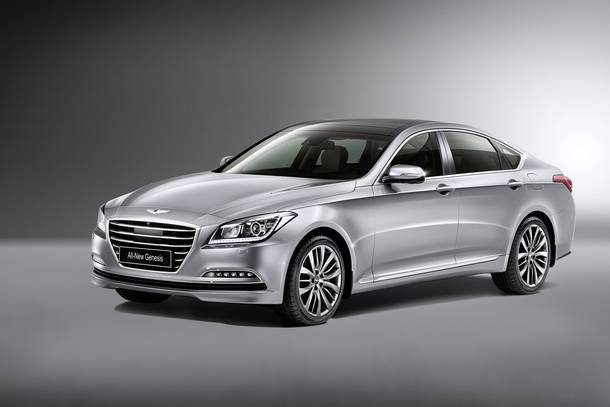 The Korean car maker is pitching its tent in the prestige sector with this high-tech, luxury saloon it says will be available in limited numbers only. According to the blurb the Genesis, which is powered by a 3.8-litre V6 petrol engine, "focuses on refined performance and occupant well-being". And how: it has the world's first CO2 cabin sensor to protect the driver from drowsiness.
Hyundai Intrado concept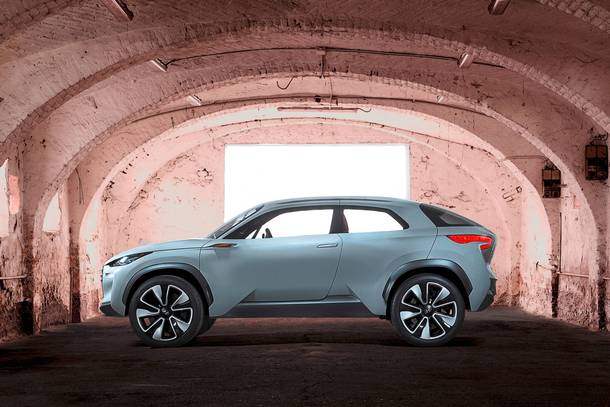 Intrado takes its name from the underside of an aircraft's wing and like an aircraft, this study for a new compact SUV has, at its heart, a specially bonded, lightweight frame. No, there's not a propeller out front but it is powered by a next-generation hydrogen fuel cell.  Intriguingly, Hyundai says the car is simpler to repair than other vehicles.
Infiniti Q50 Eau Rouge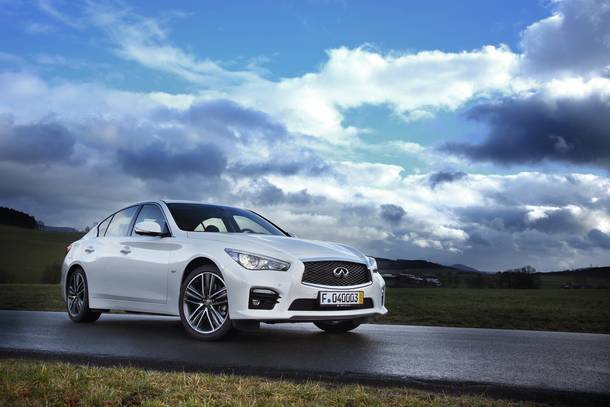 Nissan's upmarket brand took the wraps off a hot version of the Q50 sports saloon powered by a 550bhp twin-turbocharged 3.8-litre V6 petrol engine, good for 180mph and 0-62mph in less than 4sec. Though it's not been confirmed for production, it could be just the thing to spark interest in the under-regarded brand.
Rolls-Royce Ghost Series II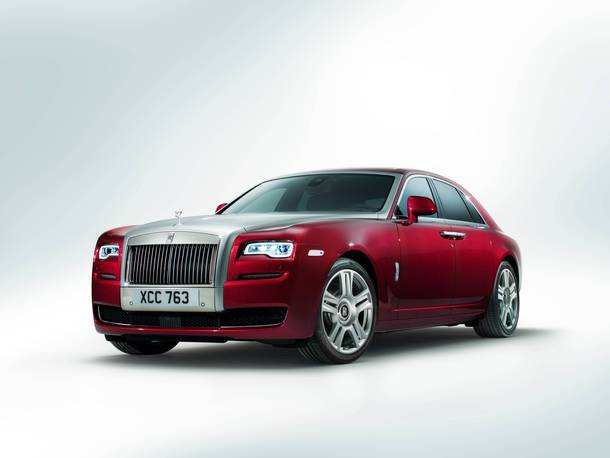 Billed as the ultimate car for the world's captains of industry the revised Ghost features, among its many attributes, a wi-fi cabin, while Satellite Aided Transmission (SAT), borrowed from the new Wraith, ensures the car's gearbox automatically adapts to its surroundings. But how do you tell the II from the I? Look for the re-sculpted LED headlights encircled by daytime running lights, and the tapered "wake channel" emanating from the Spirit of Ecstasy.
Honda Civic Type R concept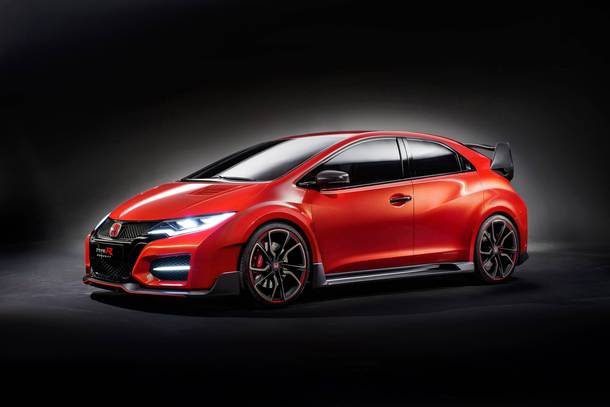 We've already had a taste of an early development version of the 2015 Type R but now we can see what it might look like. For a car described by its engineers as a "racing car for the road", you'd expect nothing less than a huge rear spoiler, bulging arches, gaping bonnet outlets and huge 20in wheels.
Alfa Romeo 4C Spider design preview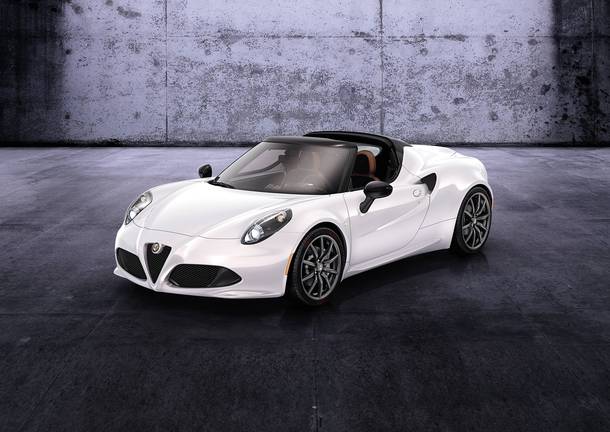 If you don't see it, you'll certainly hear it. The new 4C Spider design preview has special exhaust pipes made by Akropovic, purveyor of noisy cans to motorcyclists the world over. Meanwhile, Alfa is at pains to claim that in sawing the roof off the coupé and strengthening its chassis, nothing has been lost in the handling and performance departments. Indeed, Alfa says the Spider is just 60kg heavier than the coupé.
Jaguar XE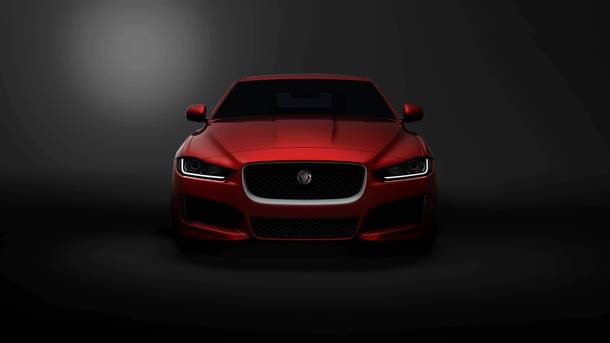 BMW 3-series watch out: Jaguar has confirmed the launch of rival model the XE, slated for launch in early 2015. The new, mid-size sports saloon, with an all-aluminium chassis, will be offered in rear drive and all-wheel-drive formats. It will be powered by a new family of petrol and diesel engines called Ingenium, some promising top speeds of 186mph, others emissions lower than 100g/km. Expect prices to start at around £30,000.
Q by Aston Martin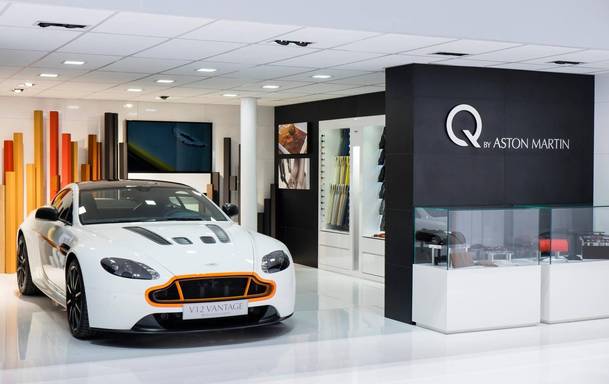 It's not promising an ejector seat or machine guns but Aston Martin's bespoke design service called, simply, Q, certainly aims to please. The car maker is presenting two Q cars: a V12 Vantage S and a Vanquish Volante. Both models are displayed in what Aston calls a Q Lounge, a personalisation area that it intends to roll out to its showrooms.
Bentley Continental GT Speed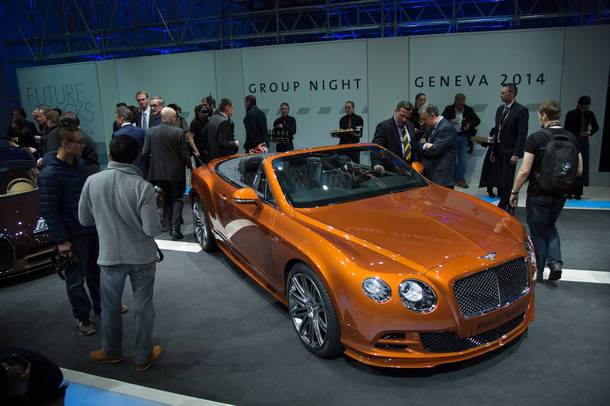 Bentley has unveiled its fastest-ever production car; a Continental GT Speed with an uprated 626bhp version of the 6-litre, twin-turbo W12 engine. As it slices past you, there may just be time to appreciate the new model's distinctive, red-painted brake callipers, discreet side skirts and chrome "Speed" badge on the front bumpers. But be quick: the top speed is 206mph.
Kia Pedelec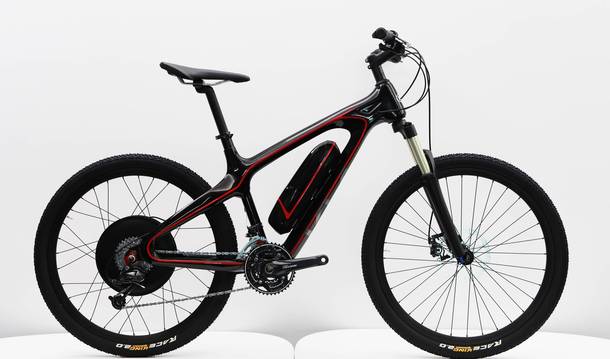 When you're stuck in yet another jam, this could be just the thing you need. Kia has unveiled prototypes of two electric bicycles in road and mountain bike styles.  Called the Kia Electric Bicycle (KEB), each has a 250W electric motor powered by a battery pack that can be detached for recharging. The top speed is 15.5mph and the range on a single charge is 24 miles. Wonder why it's bothering? Kia first made bicycles 70 years ago, so it has form, but more important, the launch coincides with the car maker's first globally available electric vehicle, the Soul EV.
2014 Audi TT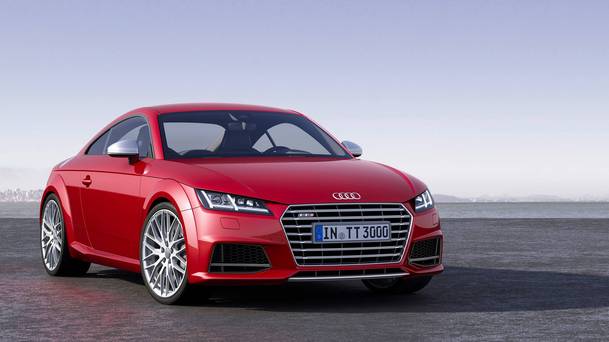 After months of teasing us, Audi finally pulled the sheet off the all-new TT. There'll be two versions of the model at launch this autumn: a TT coupé and a 306bhp TTS coupé. The slightly smaller body pays homage to the original TT but looks sharper and more aggressive. The 2+2 interior is larger and features a fully digitised instrument panel. Engines, diesel and petrol, are more powerful, while the lighter but stronger, part-aluminium chassis features variable damping control for what Audi says is a better drive than ever before.
Jason Dawe videos from the 2014 Geneva motor show