Perfect Christmas gifts for car enthusiasts
Present ideas for your favourite wheel nuts
---
Published 26 November 2015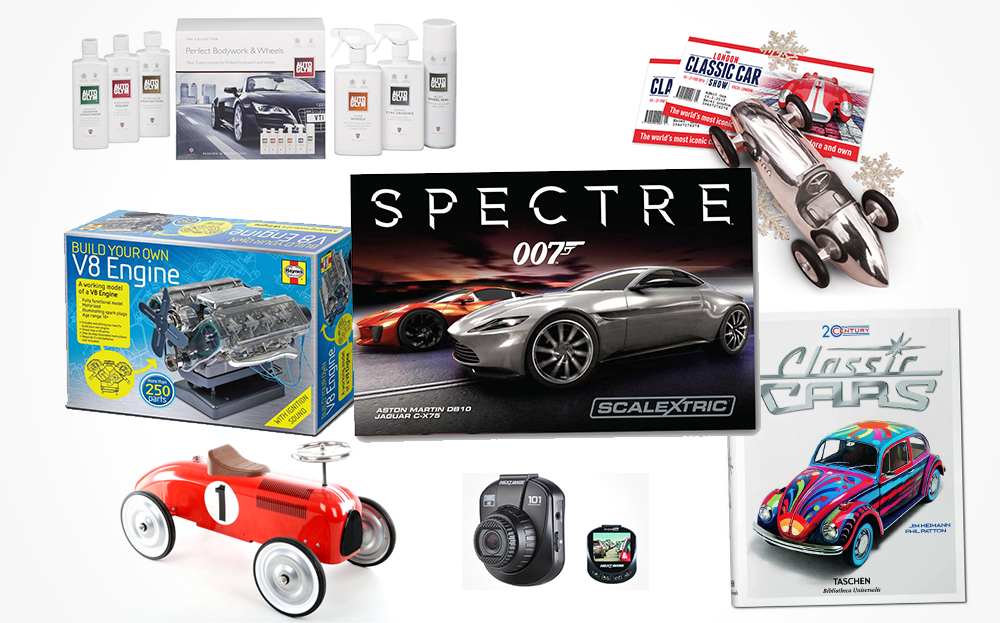 WONDERING HOW you're going to navigate your way to finding the perfect present this Christmas for a car enthusiast? Fear not; Driving has got it wrapped up, with a selection of little and large gifts for future petrol heads and experienced drivers alike.
---
Click to read car REVIEWS or search NEW or USED cars for sale on driving.co.uk
---
We've searched high and low for everything from fun toys for tiny tots to tricky engine-building projects for wannabe engineers. The prices and availability were correct at the time of going to press, so please don't blame us if any of the following sold out during Black Friday.
Ladies and gentlemen, start your engines and grab your stockings!
Build your own V8 engine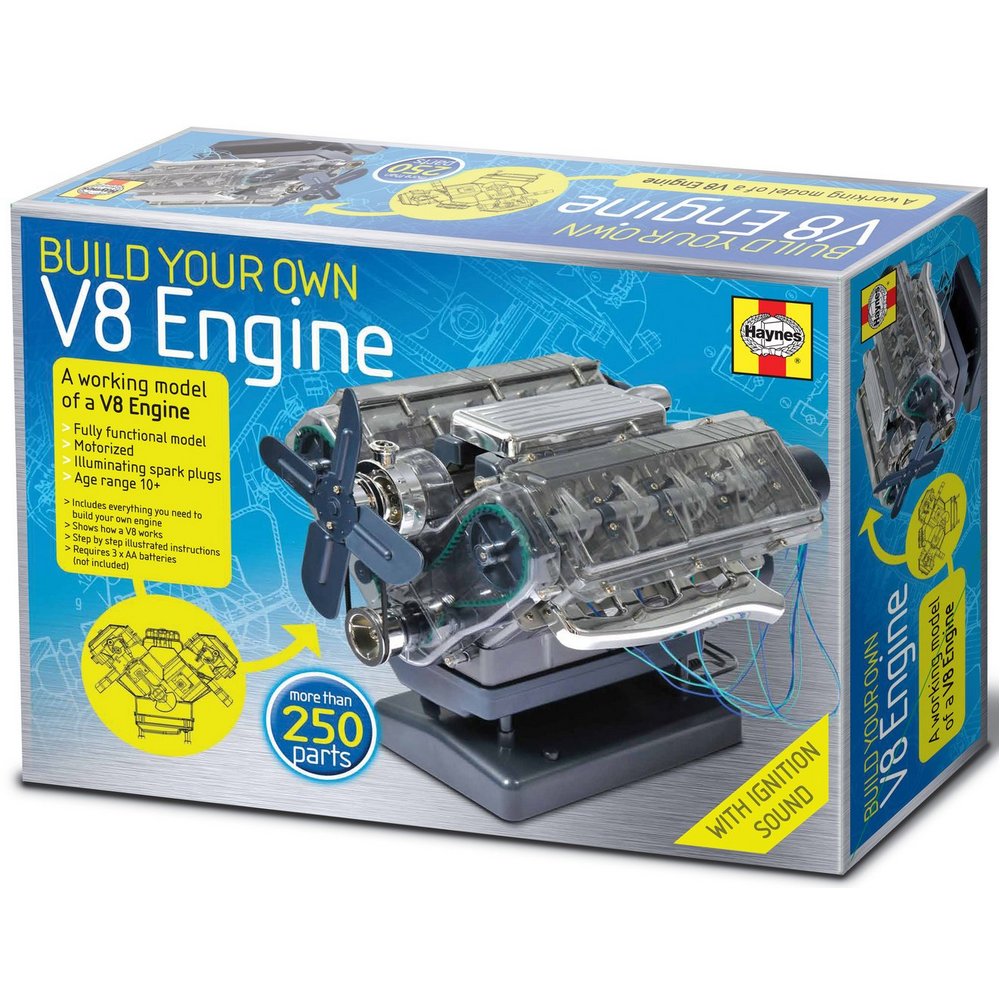 Budding engineers with inquisitive minds can be kept busy by assembling over 250 parts needed to fire up this model of a working V8 engine. It needs batteries – what doesn't – but once fired up (and assuming you didn't leave a spanner inside a cylinder chamber) it runs with illuminating spark plugs and plays passable impressions of V8 engine noise.
Art Of The Mustang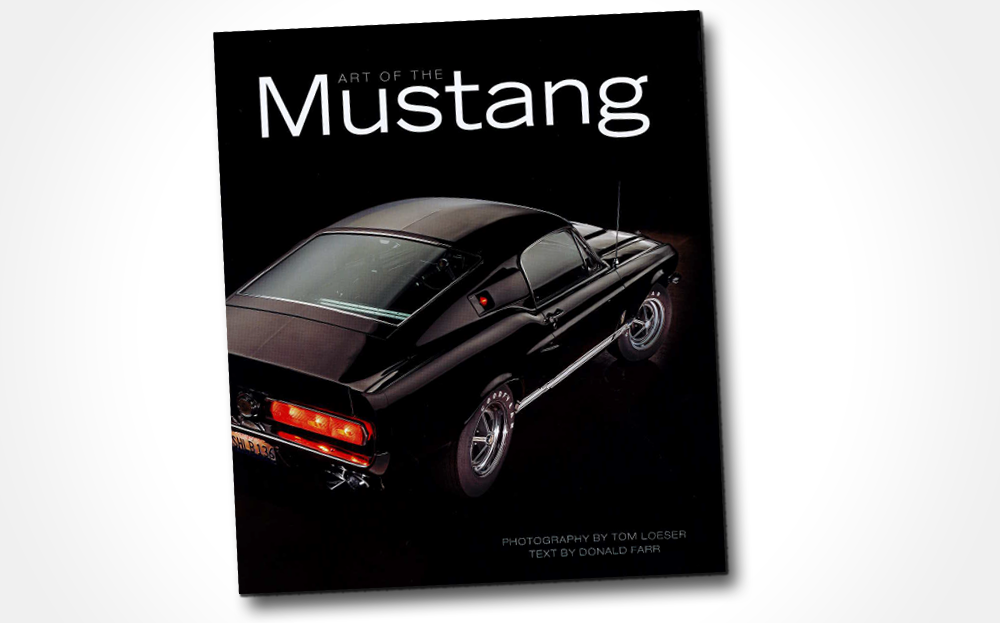 With all eras of Ford Mustang photographed in a studio, the pages of this hardback book are so glossy they practically drip ink into your hands. All manners of specials and one of a kind Mustangs are caught on camera, and fifty years of the car's history – and highs and lows along the way – comes to life in front of your eyes.
20th Century Classic Cars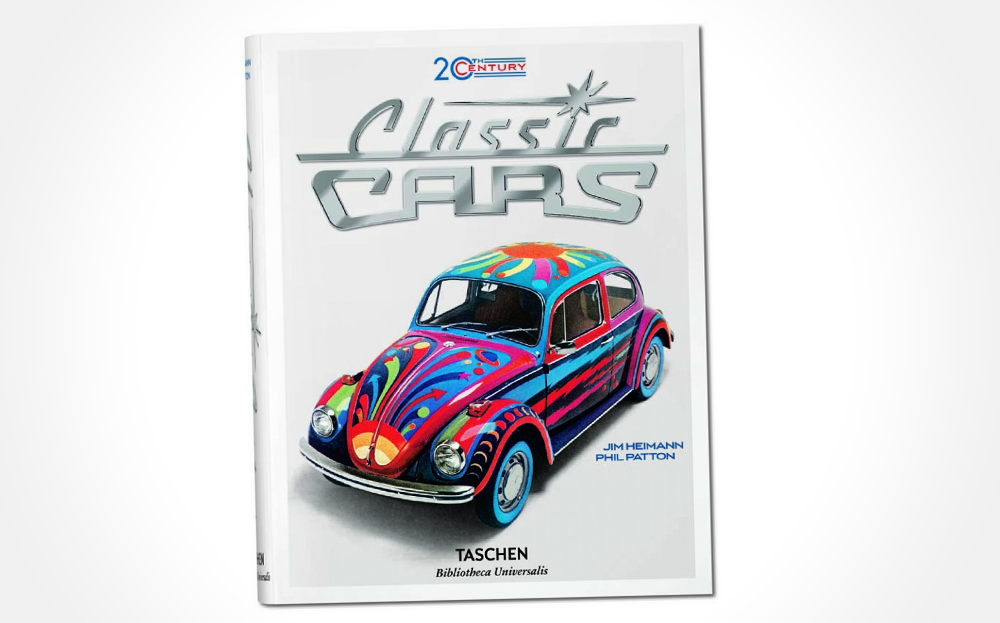 Depending on your viewpoint, this coffee table book is either fascinating for charting some of the most famous cars through over 400 period print advertising campaigns, where often a picture and a caption are often worth a thousand words, or it's a bit of a tease because you crave more detail about each car.
G-case Jerrycan travel case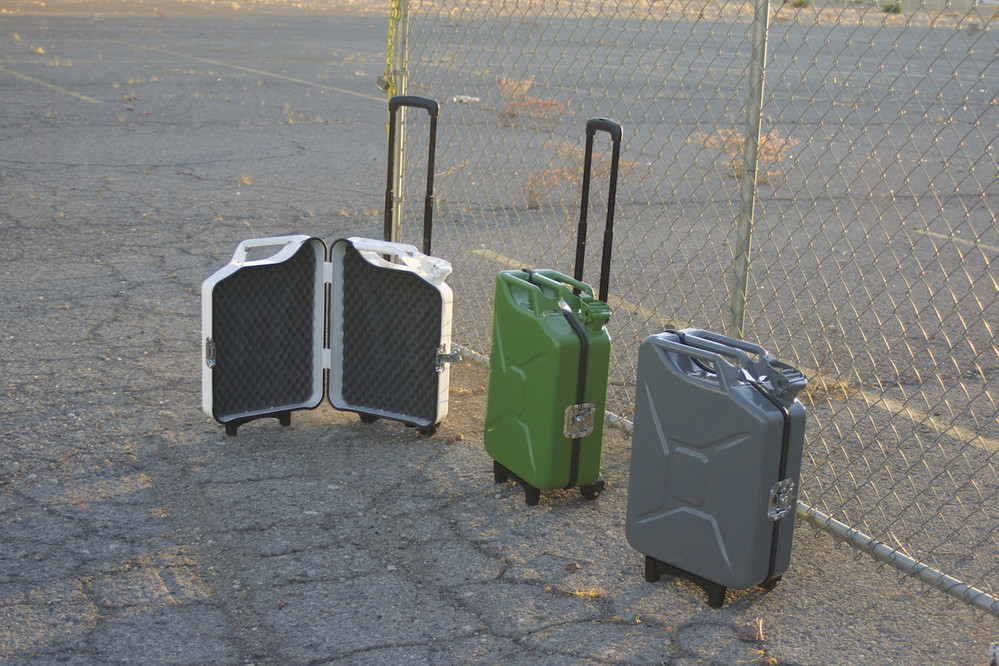 Now here's a bright idea for a gift for petrol heads who spend a great deal of time travelling: a carry-on travel case that passes for a jerry can. With an extendable handle and wheels, it doesn't have to be lugged around, and the powder-coated sheet steel finish means it not only looks authentic but feels it too.
Bentley Blower ride-on model car
Okay, so it's not exactly your average fast-track order from Argos, and at this price you may expect it to come with a butler, but then the Blower ride-on car has taken over 60 hours to craft by hand – says Bentley. The body is sculpted from tulipwood, the leather seat is hand-stitched and the stainless steel grille comes with a personalised number plate. How long before your adorable little terrors reduce it to pieces?
Halfords Retro Racing Car ride-on model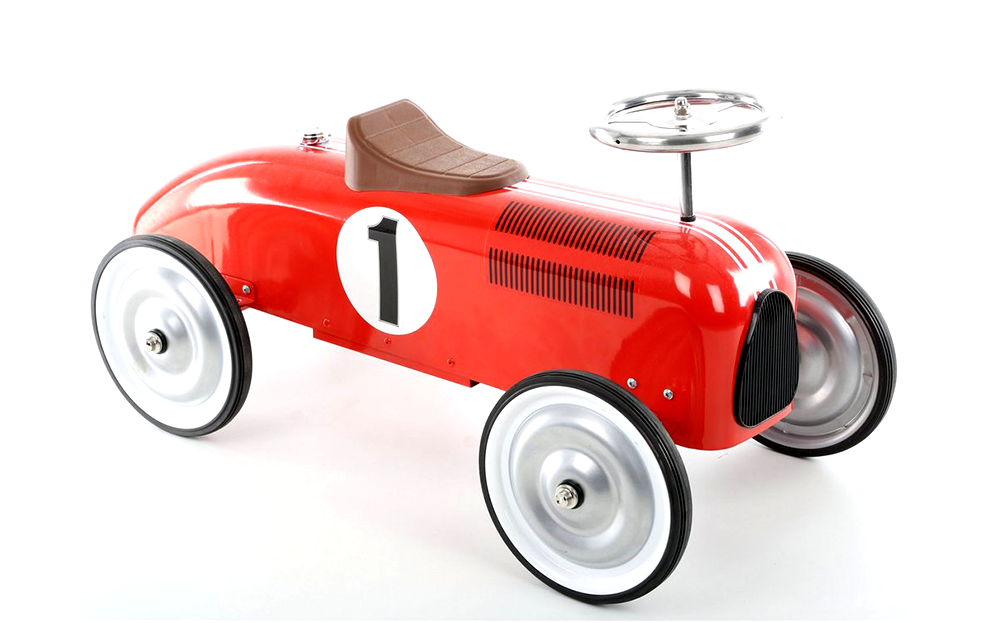 Well, this is embarrassing; look what's pulled up alongside the Bentley Blower at the crèche car park – another ride-on car. Looks nice, doesn't it? Shall we have a peak at the price tag? Ooh, look, it's only £39! Good old Halfords. What's it made from? Who cares what it's made from, put it in the bloomin' trolley before it sells out…
Transitions Drivewear Tarian sunglasses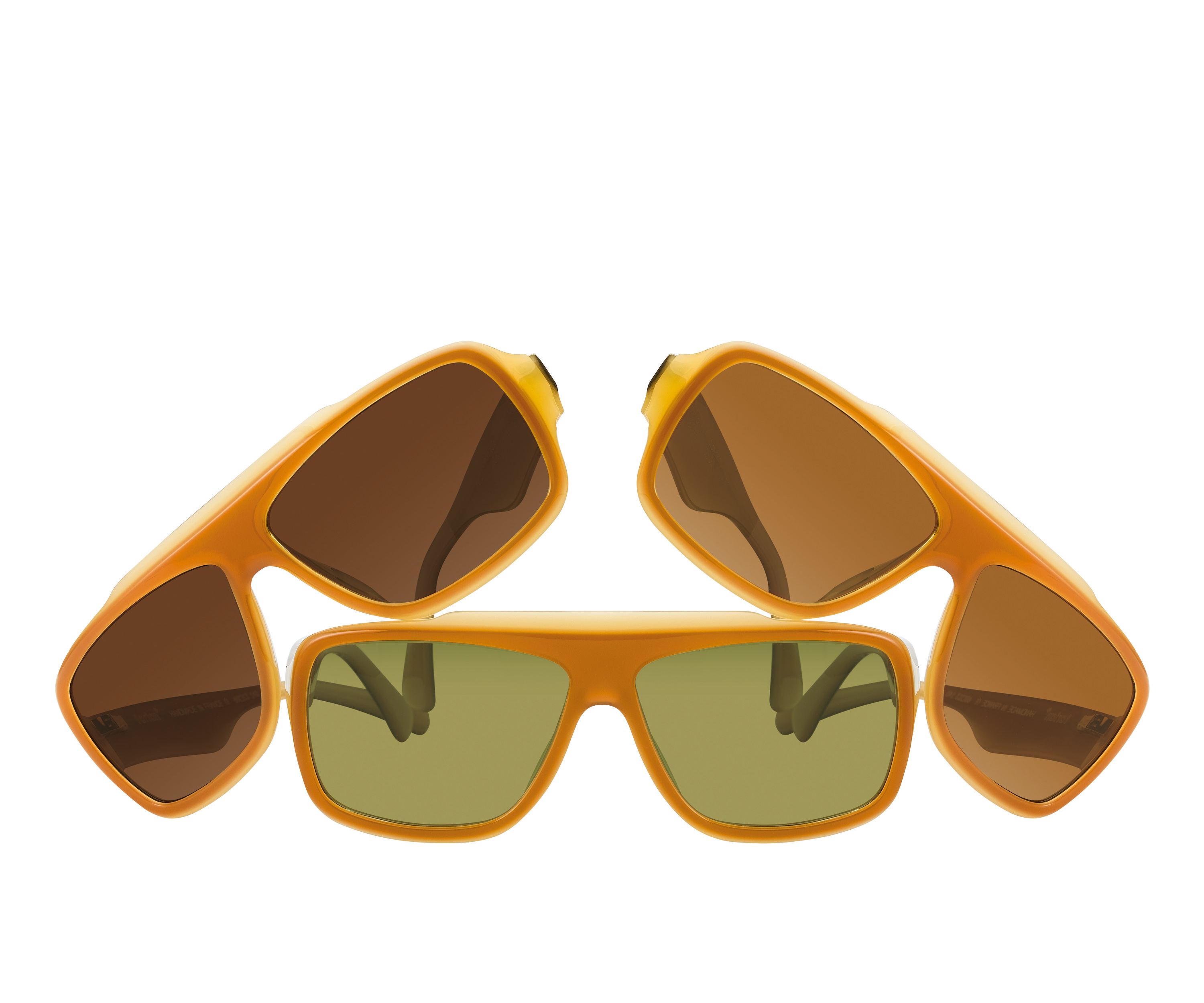 A tinted pair of sunglasses that can react to light conditions and has been specifically designed for drivers? That will be the Drivewear range from Transitions, which is distinctly styled and features lenses that adapt according to light conditions and offer UV protection – handy whether during the winter or summer.
Scalextric James Bond Spectre set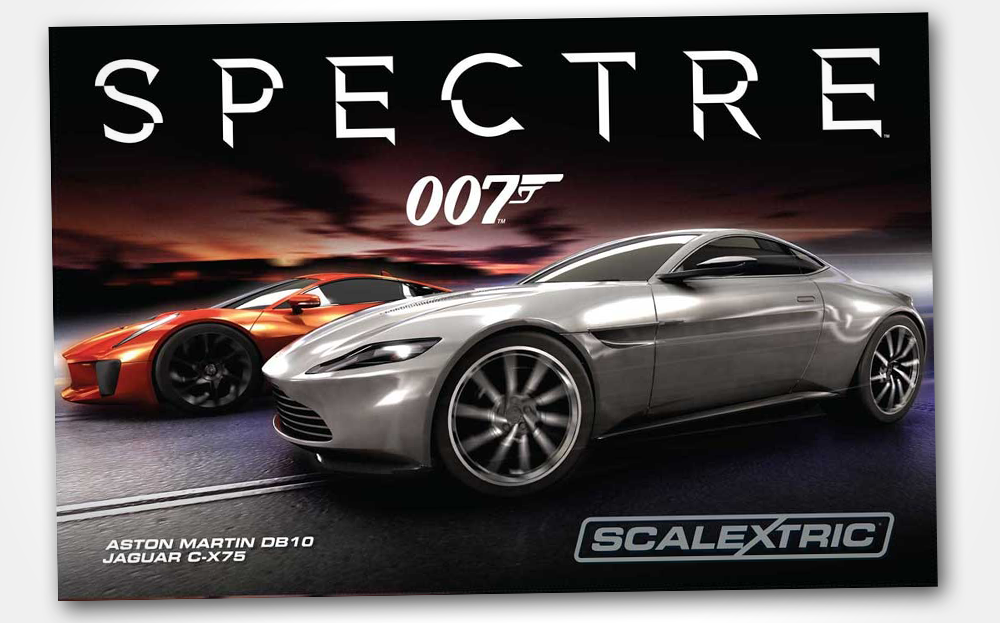 Time to live out those James Bond fantasies, slide behind the wheel of an Aston Martin and smoke the tyres as you avoid the bad guys. This Scalextric set includes the Aston Martin DB10 – well, not the very car, that would be too big to fit in the box – but a scale model and another of the Jaguar C-X75, plus a figure-of-eight race track and accessories. Leap ramps are also included, so you can perfect spectacular car chases.
Milestones: An Isle of Man Road Races Calendar by Rachael Clegg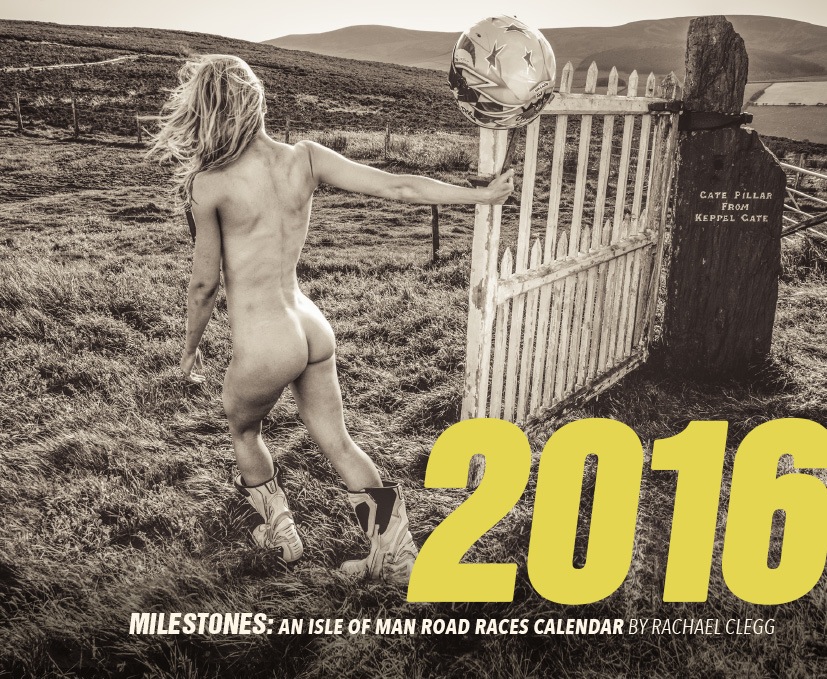 It takes some commitment to get up before sunrise, head out to a bleak, windswept wilderness and remove all your clothes. But in the name of photographic art, Rachael Clegg does exactly that, all so you can pin to your wall one of her creatively shot calendars that celebrate some of the best known locations on the Isle of Man Road Race circuit and the Nürburgring race track. Somebody hand that lady their coat.
Lets Race F1 simulator driving experience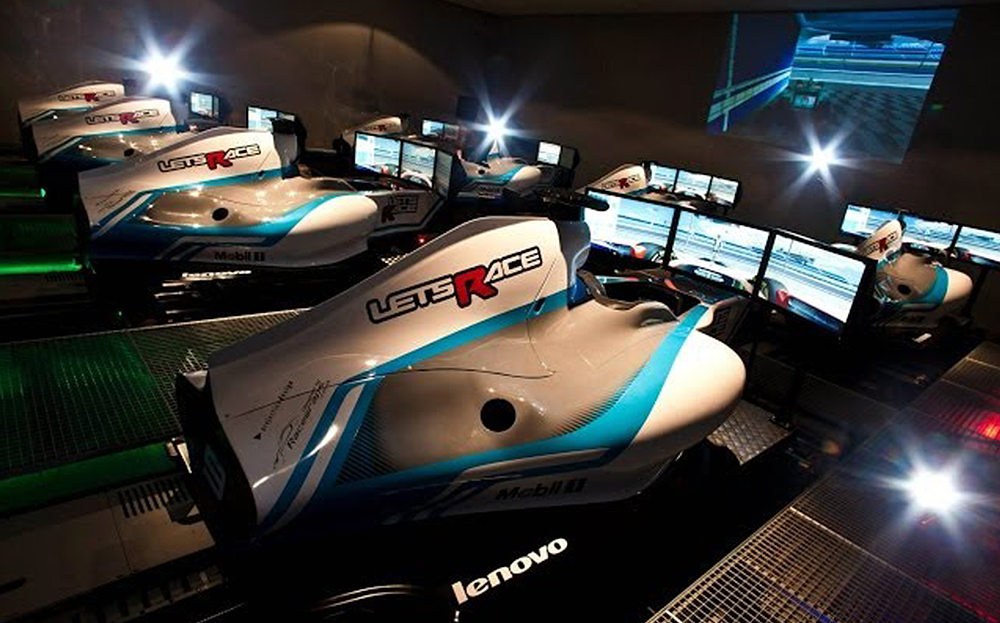 You know things are going to be a little more involved than the average computer game when the safety briefing for the Lets Race F1 simulators lasts 15 minutes. A line up of 10 cars allows gamers and amateurs alike go head to head, and you climb down into the F1 car's cockpit and feel like you're the real deal –especially if you secretly put on your fireproof underwear earlier… The experiences range from driving alone on a choice of five tracks, to undergoing a full qualifying session with tuition and telemetry analysis, followed by a 30 minute race.
Autoglym Perfect Bodywork and Wheels Gift Collection

If there's one thing a petrol head enjoys as much as a good drive, it's giving their car a good clean. This car care pack from the champions of cleaning, Autoglym, comes with bodywork shampoo, polish, a sealant and not one, not two but three different treats for a car's wheels. Go forth and pamper, people.
Nextbase In-Car Cam 101 Go dashcam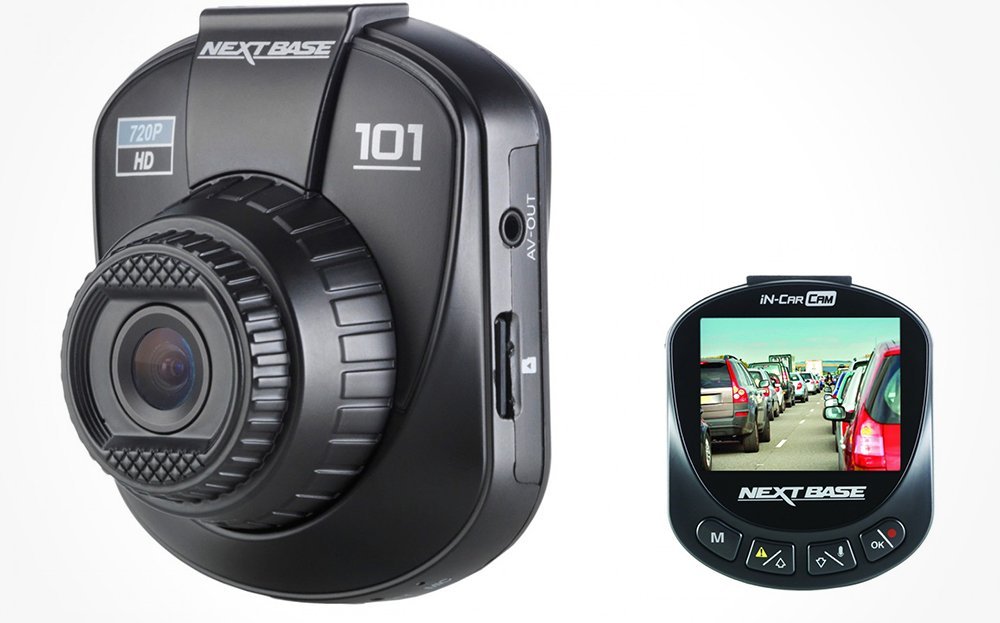 Wary of other drivers? Concerned that our roads are becoming increasingly congested? Then perhaps a dashcam can give you peace of mind. Driving has tested a wide variety of dashcams, and the best budget unit so far is the Nextbase 101 Go. Compact, easy to use and recognised by certain insurers, it's a great starting point for keeping an extra pair of eyes on the road.
Brio wooden race car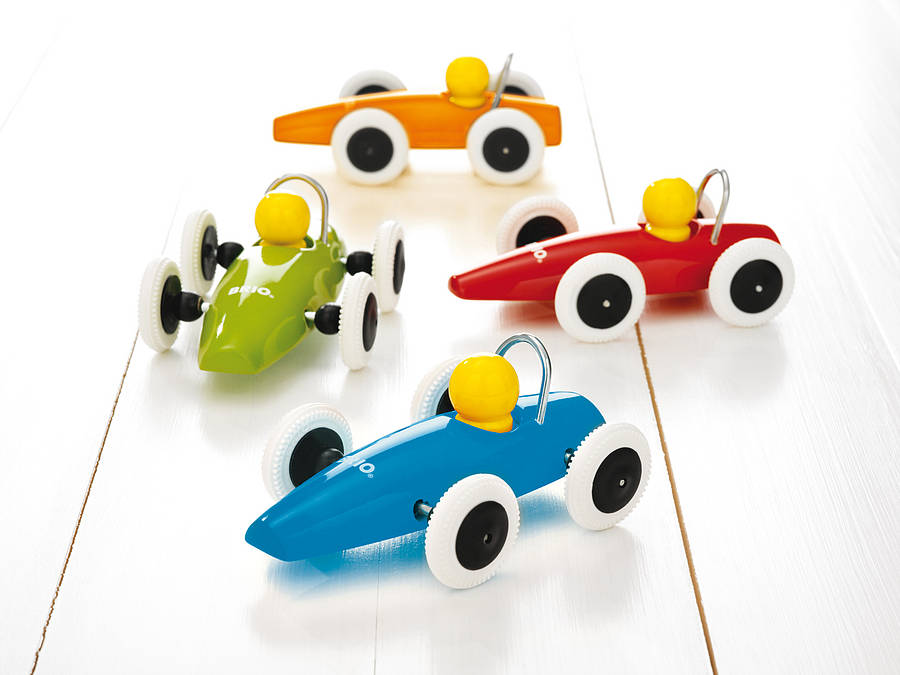 Almost as cute as a baby's first smile, the colourful Brio wooden race cars capture the look of vintage Grand Prix machines and are safe for little drivers aged from 12 months. Brmm brmm.
The Times/Sunday Times Ultimate Pack subscription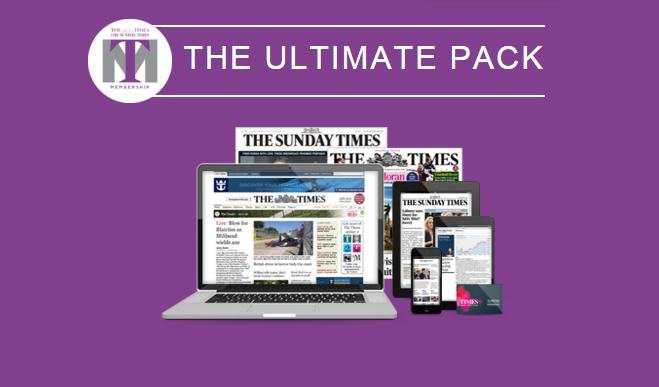 Never miss another issue of The Times and The Sunday Times, and – of course – the Driving section, featuring the likes of Jeremy Clarkson. Award-winning journalism and content can be delivered to you where ever you are, and exclusive offers and events come as standard.
Halfords Advanced Professional 200 Piece Socket and Ractchet Spanner set

With a Haynes car servicing manual and this impressive collection of sockets and ratchet spanners, there's not much drivers couldn't attempt when it comes to taking a car apart. Putting it back together again, though, is another matter… Now half price, this is a bit of a bargain and comes with a lifetime guarantee, too.
The London Classic Car Show tickets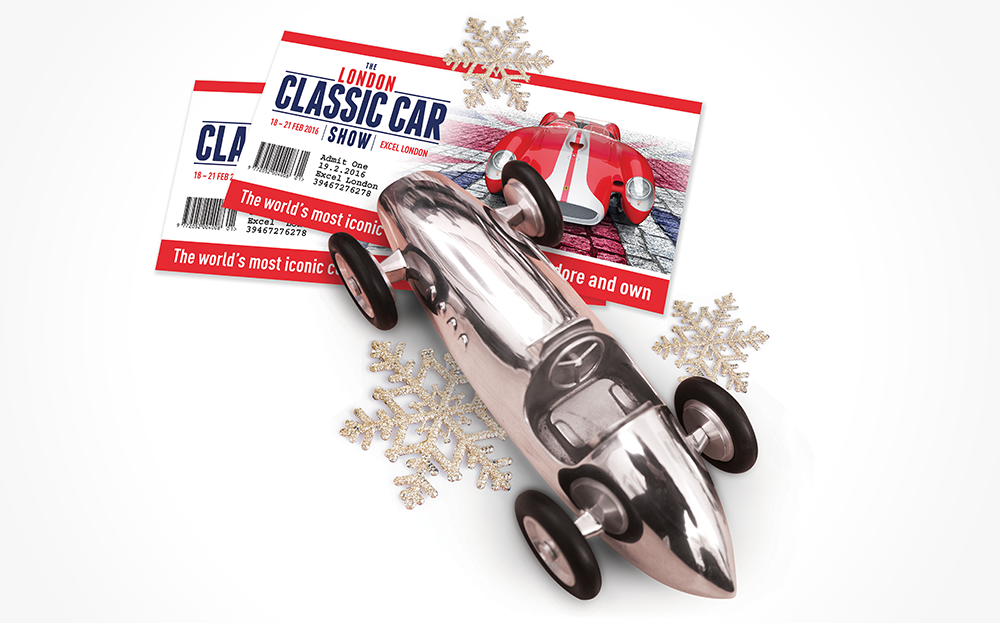 Last year's inaugural London Classic Car Show proved a hit, with an impressive mix of rare and everyday classic cars, a parade ground where cars strut their stuff and James May's Cars That Changed The World display. So it's no surprise to see the event return to Excel London, with more features, including a Car Club Square and Speakers Corner.
i-Spy Mini app-controlled spy car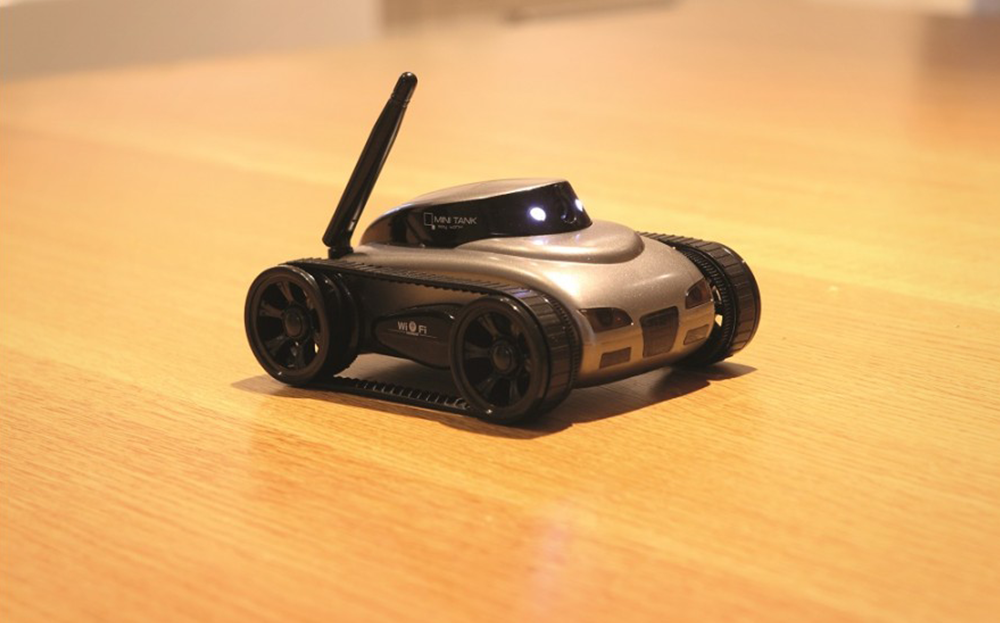 For novelty value alone, this app-controlled spy car is one that's bound to keep all the family entertained on Chrstmas day. Navigate the dining table, see what's under the fridge after all these years and sneak up on the children as they devour yet another chocolate bar from their Cadbury Stocking.
Explore Goodwood Off-Road driving experience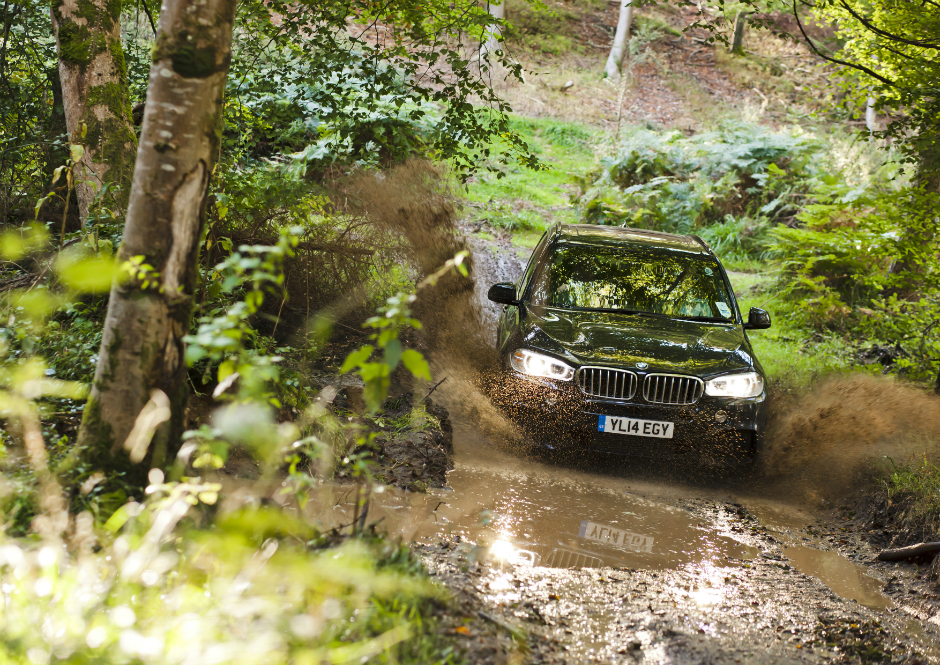 This hour and a half tour takes in the Goodwood estate by BMW X5, and the price allows two to take part. You'll get a professional off-road driving instructor and will be actively encouraged to put the car to the test through some seriously tough terrain.
Porsche Women's Polo Shirt – Steve McQueen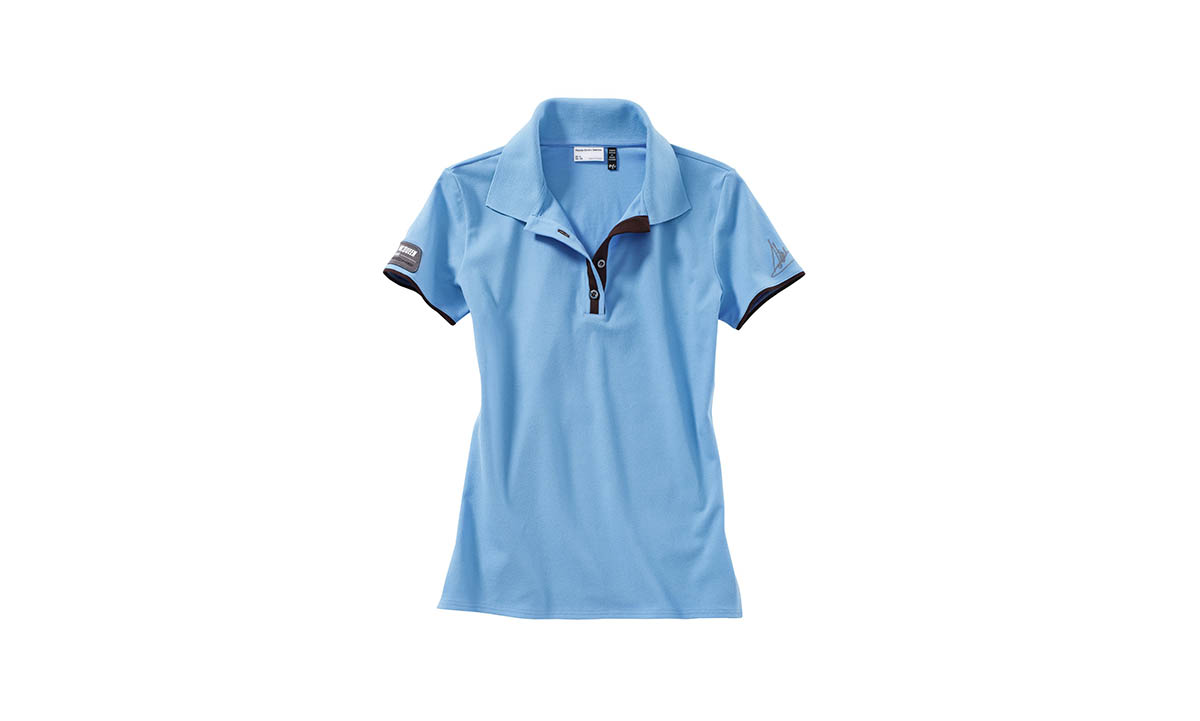 You've either got it, or you haven't. The 'it' in this case is a Porsche, and those that have one may well want to complement its stylish design with their own little Porsche number – this cotton polo shirt. And even those that don't can settle for the shirt.
Haynes Cutaway Colouring Manual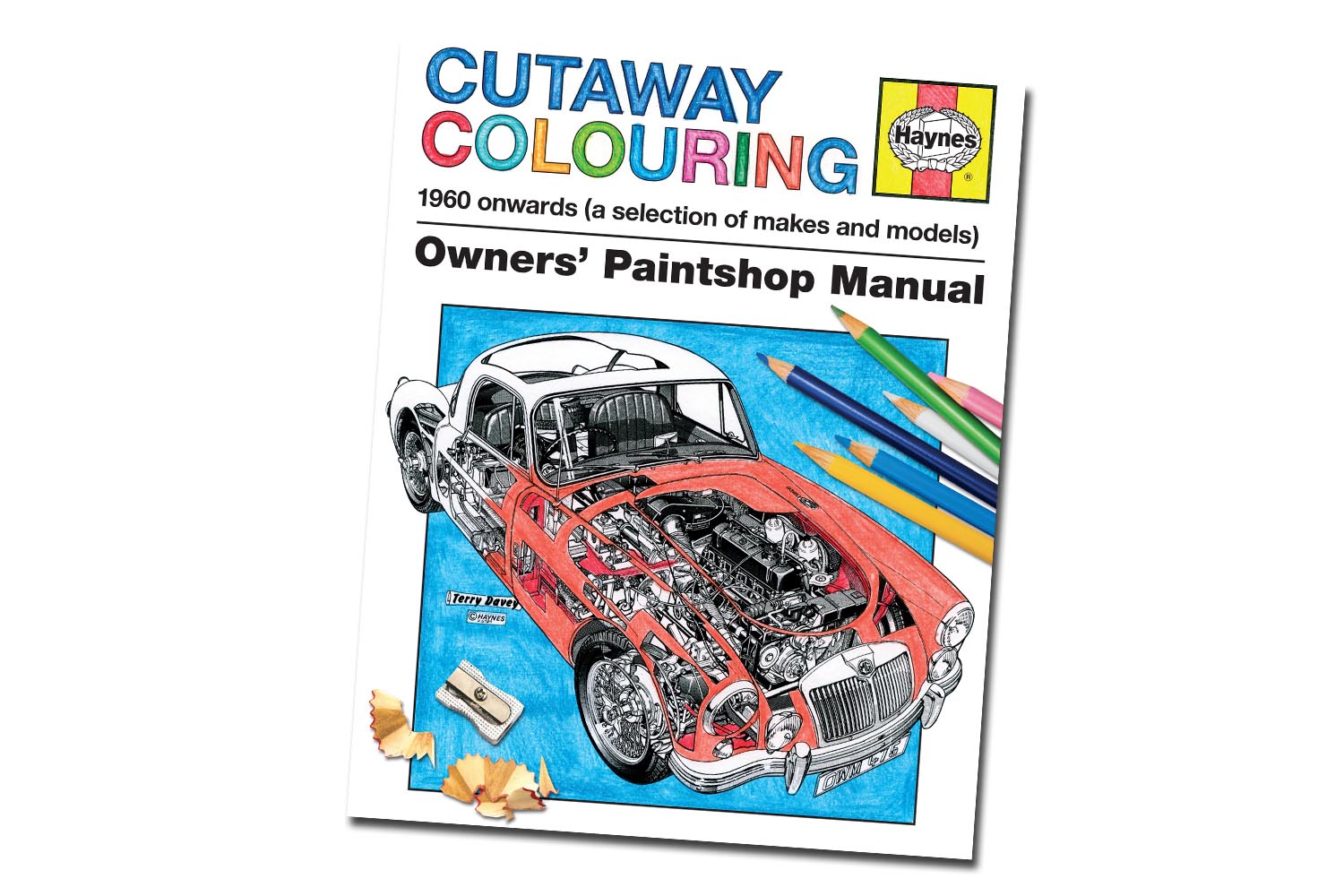 When You Dead, You Dead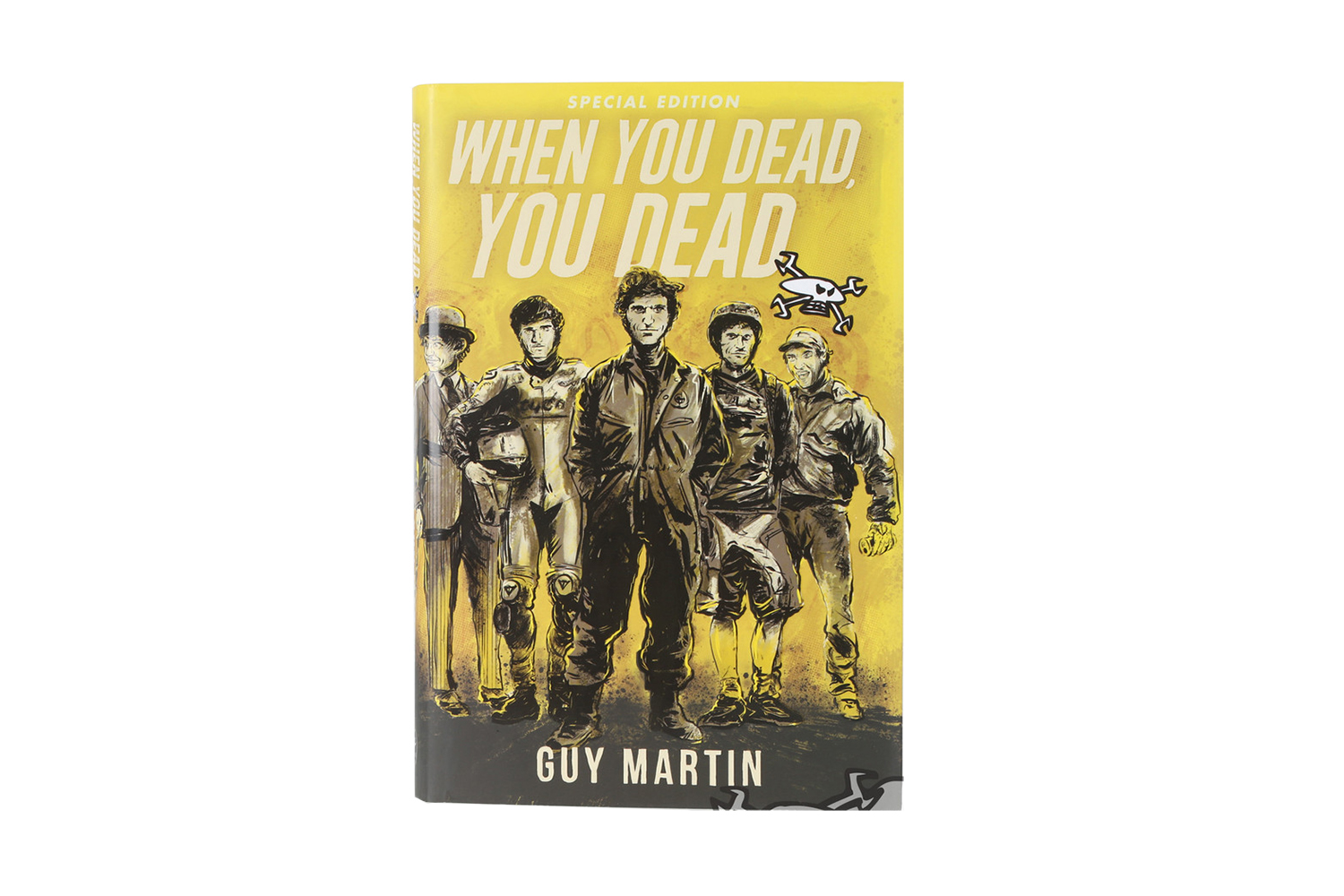 A hardback edition of the latest bestseller from Britain's favourite grease monkey, inked with his thumbprint (a broken hand prevented him from signing) and with £1 from each sale going to a spinal injuries charity.
Flux Capacitor USB charger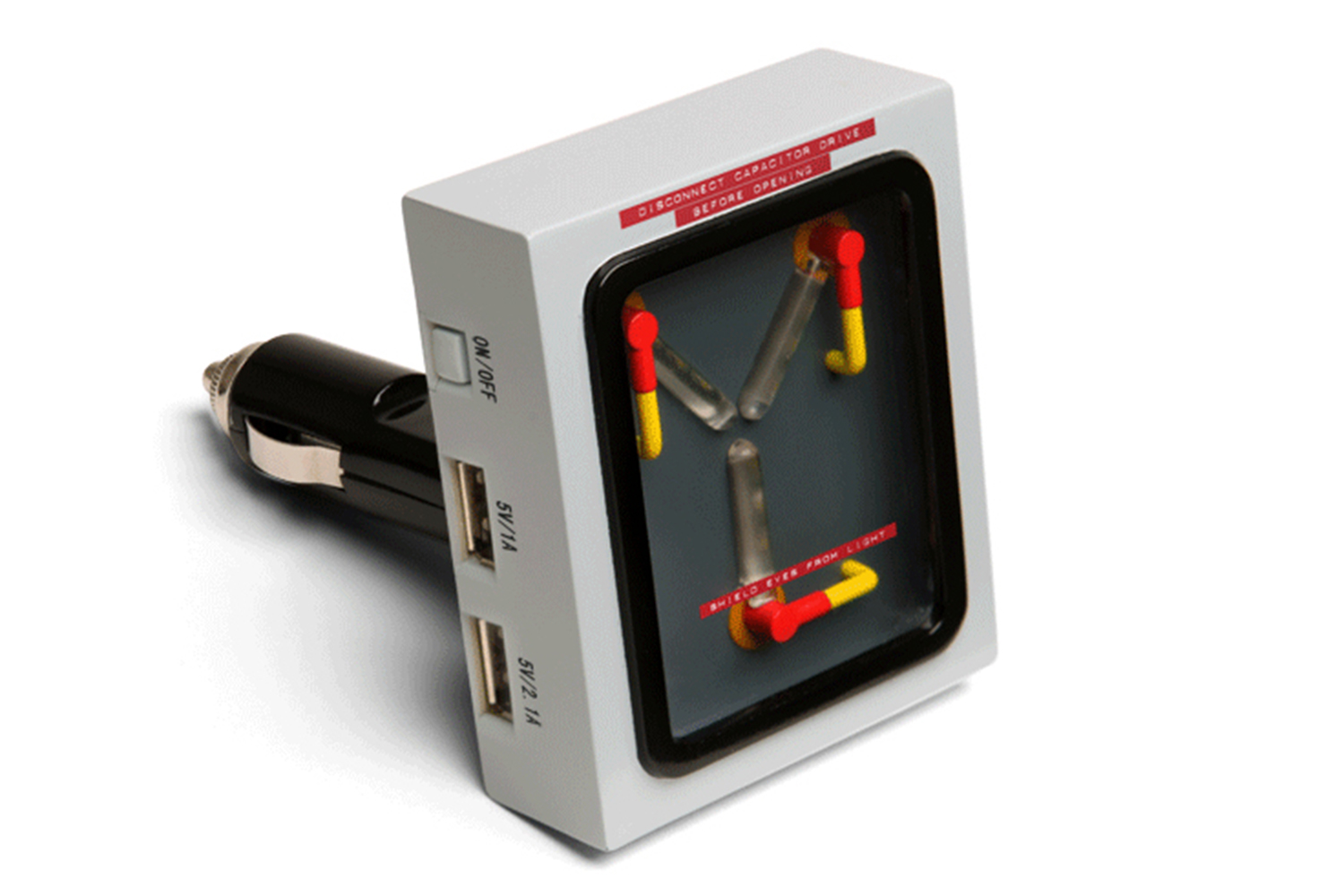 "Where we're going, we won't need a dashboard lighter!" Because this pulsing USB charger will be stuck in it, is why. Two ports to the side allow you to recharge a pair of devices simultaneously. Supply your own Mr Fusion reactor.
Lego Ferrari F40
Assuming you're not on the same money as Ferrari fanatic James May, a Lego F40 might be the closest you come to this iconic sports car. Unlike the real thing you have to assemble it from 1,100 parts, so set aside a good few hours — and keep off the Christmas sherry until complete.
RealFX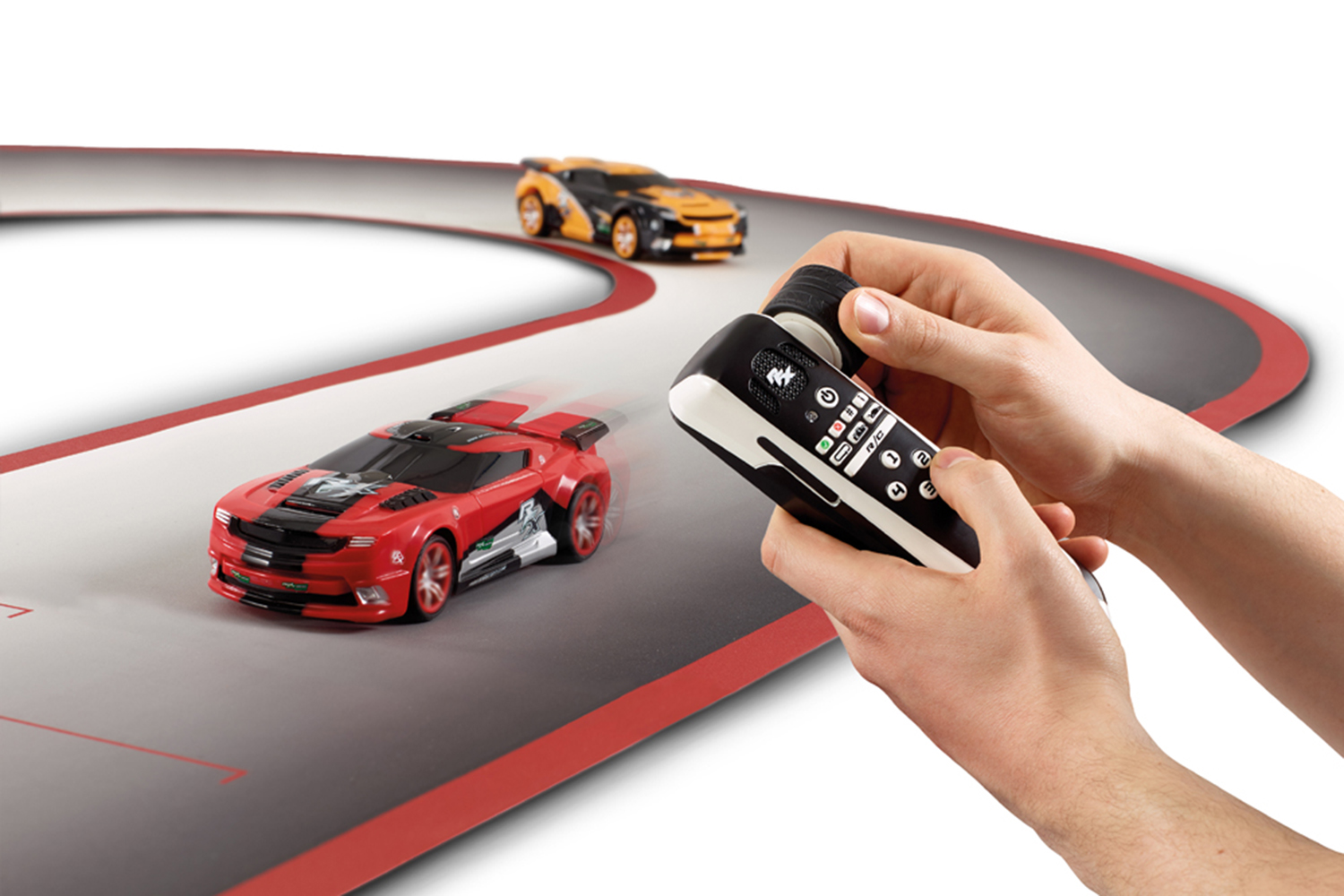 Move over, Scalextric. RealFX radio-controlled cars don't need slots, but instead use under-body sensors to detect the track, constructed to any shape you like from the 20 pieces supplied. You can race against the computer or up to three other players.