BMW X5 E70 review (2007-2013)
A great SUV to drive, and loved by owners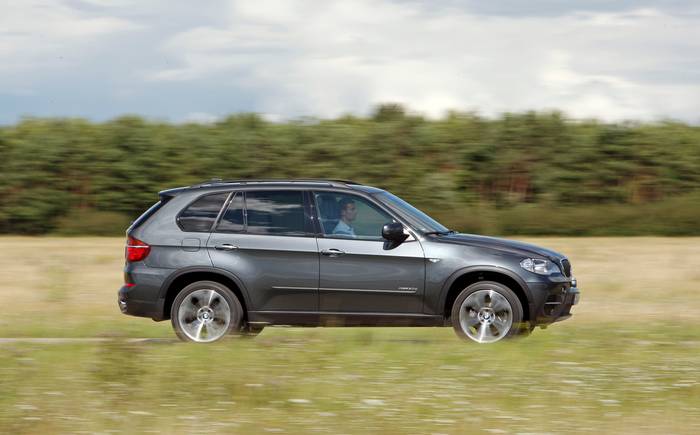 What is the BMW X5 Mk2?
The X5 was relaunched in 2013 but this previous generation model was famed for being the SUV that approaches something vaguely fun to drive. Whereas most large 4x4s with seating for seven boast the driving dynamics of a brick, the X5 is almost sporty and, whisper it, responsive.
But that's not the only reason for choosing one over its many rivals, such as the Audi Q7, Land Rover Discovery, Lexus RX, Mercedes M-class, Porsche Cayenne, Volvo XC90 and several more. You would also pick the X5 for its impressive range of engines, which all deliver good performance and fuel economy; its refinement, which makes it an ideal touring car; and the good standard of fit and finish.
---
Search for and buy a used BMW X5 on driving.co.uk
---
Rival models will fare better should you need to venture off road, and this is not the most spacious or practical car of its type, but it's more than up to withstanding the urban jungle and the odd dirt track down to your favourite fishing spot.
The drive
You don't have to spend a fortune to have a satisfying drive in an X5. The entry-level diesel, the 30d model, offers a fine blend of low running costs and sufficiently swift performance to render more expensive models superfluous for all but the most performance-hungry driver. It delivers 245bhp at 4000rpm, but more importantly there is 398lb ft of torque available just 1750rpm into the rev range. That makes for effortless performance and safe overtaking, and means the two-ton beast is more lively than it has any right to be; it will accelerate from standstill to 62mph in 7.6 seconds. Worthy of equal consideration are its fuel-drinking habits: it achieves 38.2mpg in mixed driving conditions.
On the road it inspires confidence in a manner that only the Porsche Cayenne can compete with. The ride is well damped and comfortable whether you are in town or pushing on across rain-lashed moorland, the steering is surprisingly responsive and the roadholding is sure-footed. In fact, so good is the X5 that if you jumped into it straight from a hot hatch, you wouldn't be disappointed.
The eight-speed automatic transmission works well from a mechanical perspective, although the main control lever is fiddly when you're parking or turning. As for the refinement, this is a quiet car — so much so, you'll barely notice it's a diesel — and the intrusion from wind and road noise is minimal. Combine this with comfy seats and a commanding driving position and you have the perfect vehicle for high-mileage drivers.
As for the xDrive four-wheel-drive system, on the road it works unobtrusively in the background as it apportions drive to the wheels with more grip. And up to a point, the X5 will cope off road, as long as you don't expect to cross a country estate, wade rivers or hop from boulder to boulder.
The interior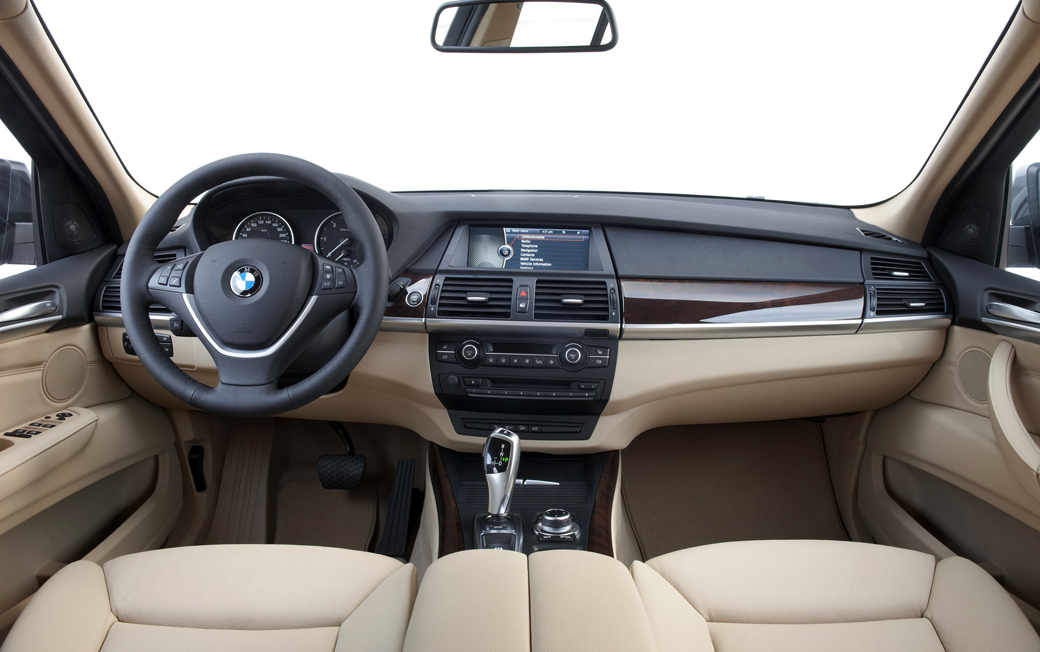 Passengers in the front or back will have nothing to grumble about. However, if you need the seven-seat version, be sure to ask your nearest BMW dealer if you can try out the third row of seats in a demonstrator vehicle, as space in the back is decidedly cosy. As with all seven-seat SUVs, boot space is severely curtailed when all seats are filled.
The dashboard layout is uncluttered, and most of the time the driver or passenger will be using BMW's iDrive system, which manages the audio, sat nav, climate control and many, many more functions.
The driving position is comfortable and commanding, and the seat and steering wheel adjust every which way, so drivers of all shapes and sizes should be easily accommodated. The view of the road ahead and all around is good for this type of car.
What to look out for
There have been a number of recalls of the X5 between 2007 and 2013, with issues ranging from the driver's seat belt delatching and brake fluid leaks in early models to inadvertent airbag deployment, fuel pump failure and risk of fire relating to water pump failure. Any issues can be costly to repair but, on the plus side most owners report few issues other than the usual wear and tear. Check all electrical systems work, including the lights, windscreen washers and instrumentation, and check the brakes for fade – in a car this size they can be worn quickly.
The one to buy
A 2012 12 BMW X5 xDrive30d SE (Dynamic pack) will cost you around £35,000 at a franchised dealer or £32,500 in a private sale.
Factfile
Engine:

2993cc, 6 cylinders

Power:

245bhp @ 4000rpm

Torque:

398 lb ft @ 1750rpm

Transmission:

8-speed automatic

Acceleration:

0-62mph in 7.6sec

Top speed:

130mph

Fuel

38.2mpg (combined)

CO2:

195g/km

Road tax band:

J

Dimensions:

L 4854mm W 1933mm H 1766mm
BMW X5 Mk2 rivals