First drive review: Mini Countryman Cooper S ALL4 (2014)
What great news for elephants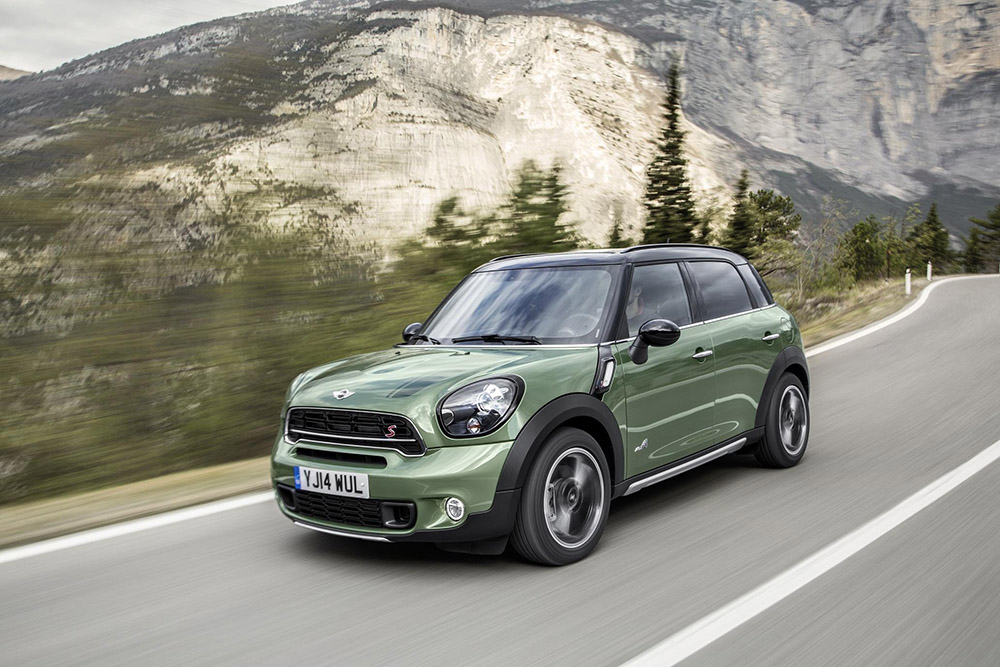 IT'S FAIR to say that, on its first appearance in 2010, the Mini Countryman was not greeted with unanimous acclaim by the critics. Indeed, exception was quite widely taken. It was a bigger Mini, and people were quick to spot a conceptual contradiction right there. And that was before they even got into the matter of how a bigger Mini ended up looking. (It ended up looking, by common agreement, like an ordinary Mini in the split second before it ran you over on a pedestrian crossing.)
Then there was the fact that the Countryman had grown two extra doors — a development so antithetical to the founding spirit of the lastingly admired twin-door Mini notion that it led to cries of "Judas!" from the stalls.
---
Search for and buy a used Mini Countryman on driving.co.uk
---
Not to mention the way this model casually detonated the age-old joke about how many elephants you could fit into a Mini. Suddenly the answer was no longer: "Four — two in the front and two in the back." Now the answer was: "Five — two in the front and three in the back, along with a reasonable amount of their luggage in a practical, easily accessible boot space."
In any case, what was this whole tweedy "Countryman" shtick, and of what relevance could it possibly be to the fundamentally metropolitan chic embodied since time immemorial by the Mini? The point of owning a Mini wasn't to have enough room and a sufficiently robust suspension to go picnicking at point-to-point meetings. It was to be able to bomb around Maida Vale with your knees in your ears, in the company of Twiggy and at least one member of the Beatles.
The point of owning a Mini was to be able to bomb around Maida Vale in the company of Twiggy and at least one member of the Beatles.
Here's Mini's problem, though: the past — all that emotive history encrusting the product's every surface. "Wire for doorhandles" is, surely, the automotive equivalent of the football nostalgist's "jumpers for goalposts", and, as custodian of this valuable but also cumbersome legacy, Mini can't change a headlamp bulb without expecting to upset everyone over 45. It must be something like owning a listed house. Every time you want to put in a new bathroom, you can't.
Still, Mini, as it must, ignores the conservationists and ploughs on. Hardly its problem, it has to believe, if people still have trouble swallowing the fact that Mini isn't a car any more, but a brand. And clearly, in the end, not everyone has a problem with this. The Countryman has steadily sold in quantities of about 15,000 each year since its launch. All those perfectly plausible objections on historical grounds don't seem to stop people wanting to own one.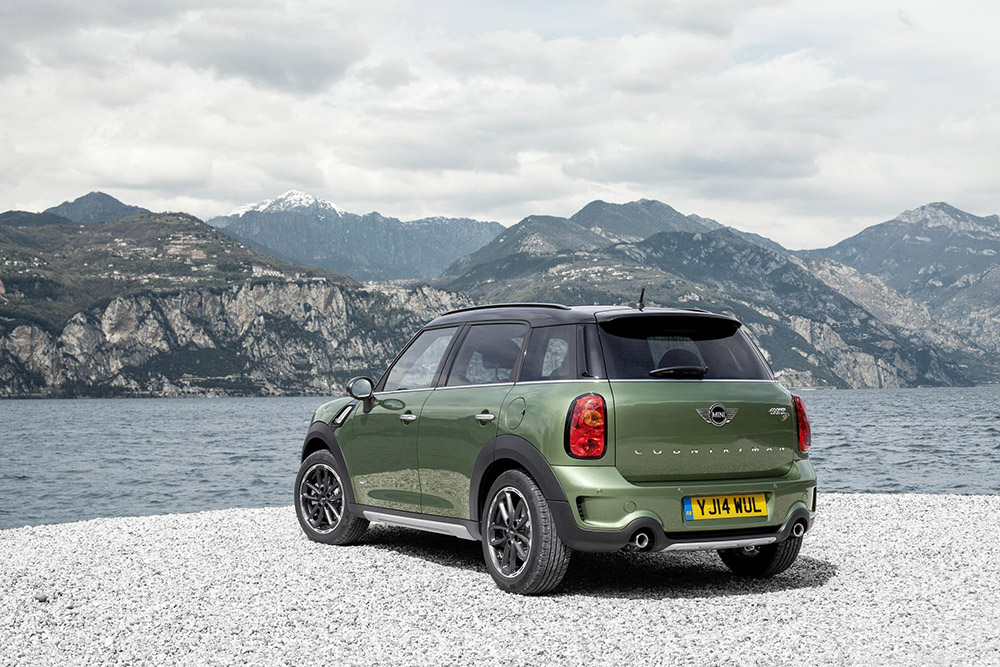 So here come the latest versions, offering more efficiency and more power from their four-cylinder 1.6-litre engines, plus the option of some natty fog lights and some ultra-light alloys, but essentially continuing to open up the Mini experience to people who might want to put a pram in the boot. Three passengers will still find belts and legroom waiting for them in the back, although the one in the middle may have to sit with his or her feet in the cupholders. But then being breathless with discomfort in the back of a Mini is a heritage experience, and to be embraced as such.
Mostly this Countryman seems designed to edge Mini into the crossover, or "boil-washed SUV", sector that is beginning to take over the world. The Cooper S ALL4 version that I drove had all-wheel drive and came with a full serving of rustic cladding, tucked around and under the car to suggest a rugged enthusiasm for stream-fording, rock-scrambling and other outdoor pursuits.
Inside, though, the deeply urban salad-plate speedo was still there, with its rim of neon lights, and the seats were stitched and piped in groovy new ways. And, of course, you'll be able to personalise your Countryman with stripes and sill finishers and a smattering of new paint colours, in and out.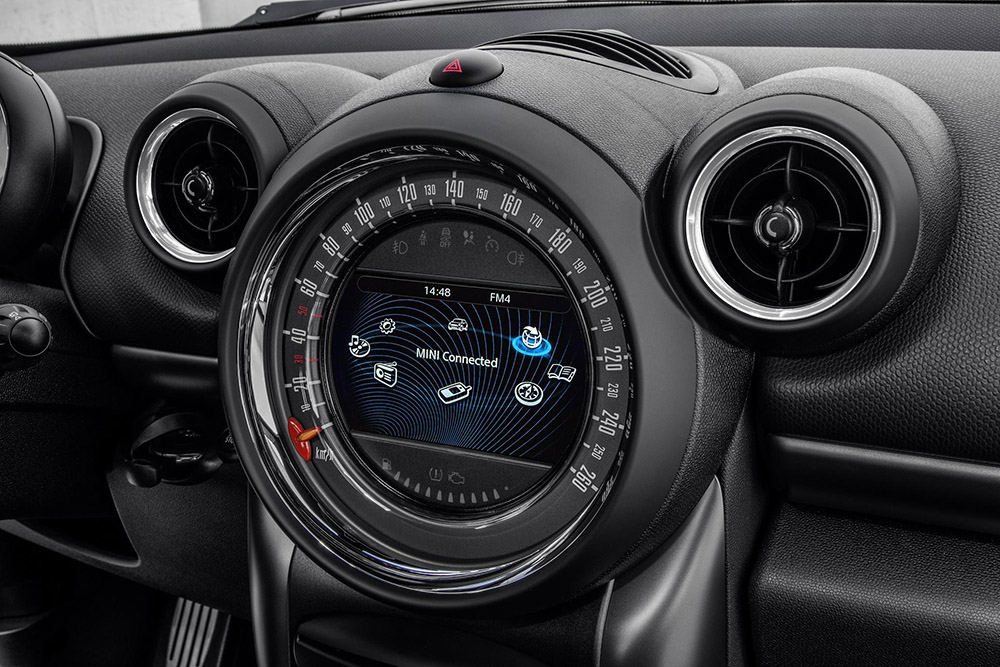 But, questions of scale aside, perhaps there's only one thing, beyond a few visual signifiers, a Mini needs in order to be a Mini: it needs to drive like a go-kart. It needs to have you in a properly upright position, working your knees as much as your ankles. And I suppose there's no pretending that the Countryman isn't the place in the Mini range where the go-kart illusion comes under maximum strain. That's not to say the car isn't at all ready to be bunged round corners, if the fancy takes you. It's just that lingering in the back of your mind somewhere is the thought that this would be a fair bit of car to lose control of. I note with slight incredulity that its dimensions are not far short of those of the Range Rover Evoque. A Mini the size of a Range Rover. Now there's a thing.
Still, aspects of the Countryman that can't be argued about include its quietness, the good quality of its build and its ease of use. It is also (as it probably should be at these prices) a wee bit more comfortable than its ancestor — and you'd concede one thing about old Minis: they were a literal pain in the bottom. Maybe discomfort was overrated.
Verdict ★★★☆☆
Countryman by name, Range Rover nature
2014 Mini Countryman Cooper S ALL4 specifications
Engine: 1598cc, 4 cylinders, turbo
Power:  187bhp
Torque: 177 lb ft
Transmission: 6-speed manual, 4-wheel drive
Acceleration: 0-62mph in 7.7sec
Top speed: 134mph (electronically limited)
Fuel:  44.1mpg (combined)
CO2: 148g/km
Vehicle tax band: F
Price: £23,125
Release date: On sale now
Mini Countryman rivals
Nissan Juke DIG-T 190 Xtronic 4WD Tekna, £21,420
For Competitive price; striking design Against Slower than and not as much fun to drive as the Countryman
Search for and buy a used Nissan Juke on driving.co.uk
Volkswagen Tiguan 2.0 TSI 4Motion R-Line, £29,670
For Spacious cabin and boot; good engine; better off-roader than Mini Against Expensive; high fuel consumption and road tax
---
Search for and buy a used VW Tiguan on driving.co.uk
---