Ford Kuga review (2008-2012)
Great drive but not spacious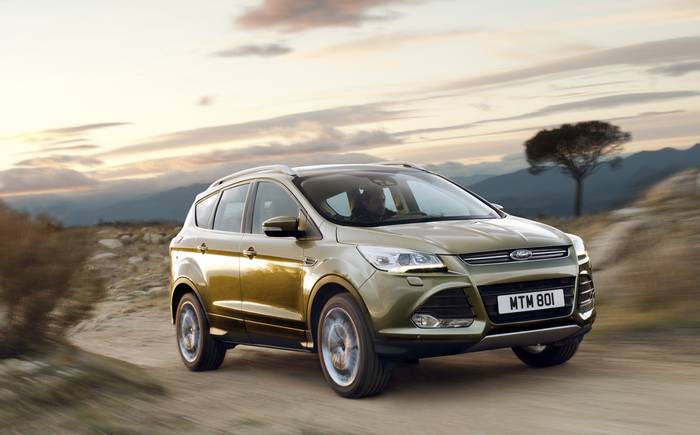 What is the Ford Kuga?
Let's be honest. You're buying a compact SUV to ferry the family in and not to drive flocks of sheep and lambs up moorland hillsides in the dead of winter. So the Kuga has been built for the urban schlep, and rather well, too. It drives very nicely, is notably well-made and the range is straightforward.
There are three diesel engines and one petrol. Only a madman would opt for the petrol, as it is a 2.5-litre, turbocharged five-cylinder unit that drinks so much fuel that you'll need to know how far every motorway service is. If you need muscular performance, it's far more sensible to opt for the 2.0-litre, 161bhp turbo diesel. (The lower-powered diesel can feel slightly overwhelmed when the car is fully laden.)
Certain models offer the choice between two and four-wheel-drive, and the Titanium version, with leather trim, is plush enough to make the Kuga feel special.
---
Search for and buy used Ford Kuga on driving.co.uk
---
The drive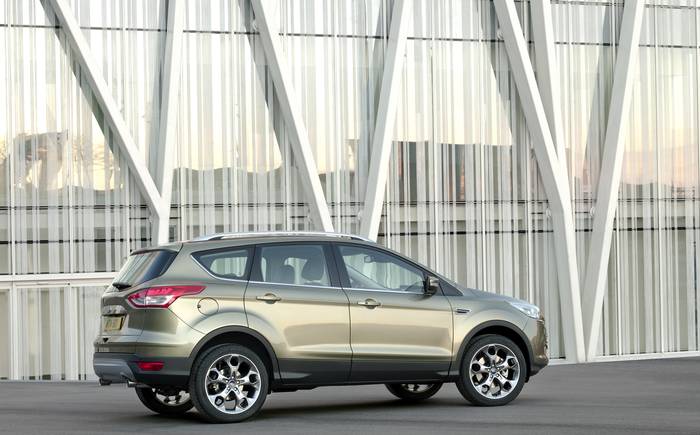 Having tested examples of the Kuga on a frozen racing track, we can report with confidence that the four-wheel-drive system is responsive, capable and offers all the traction any family users would ever need. It drives the front wheels in most situations, diverting power to the rear only when wheelspin is detected.
Better still, the Kuga's surprisingly good fun to drive. Ford has a knack of fine-tuning cars' steering and suspension systems to be responsive yet comfortable, and the Kuga is no different. You can drive the door handles off it in your finest impersonation of a boy (or girl) racer and the handling remains fluid and composed, rather than flustered and confused like some rival SUVs.
Equally impressive is the ride comfort. Taut at high speeds, yet supple around town, this is a seriously accomplished effort. Throw in a good driving position, slick gear-change and positive brake pedal and the Kuga inspires confidence in all situations.
The 2.0 TDCi engine is a smooth and willing performer, and in 161bhp spec, will power the car from standstill to 60mph in 9.6 seconds. Its fuel economy, 47.1mpg, is equally good.
The interior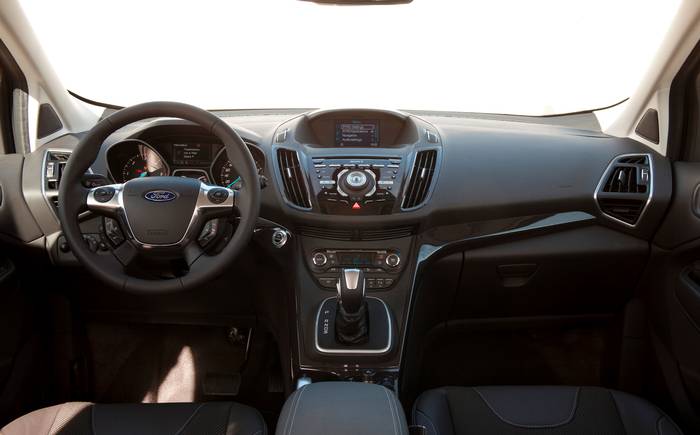 It looks bigger than a Ford Focus hatchback — with which the Kuga shares its underpinnings — but the cabin is no more spacious. That's not to say it is uncomfortable, more that this isn't the last word in practicality.
However, there are some neat touches, such as a rear tailgate that incorporates an independently opening glass rear window. The boot capacity is just 360 litres, which is poor for the class, but it can be extended to 1,355 litres by folding down the rear seats.
The driving position is comfortable, although legroom is a touch restricted for those over 6ft tall, and the dashboard layout is pleasingly simple and intuitive. And it's always reassuring to know the Kuga was awarded a five-star crash test rating by Euro NCAP.
What to look for
There are few serious known things to watch out for, but the Kuga can be afflicted with creaky interior trim, an audio system that fails to recognise an MP3 player, corroded alloy wheels and a clogged diesel particulate filter that limits performance. The rear light seals can also leak, allowing condensation to build up in the light units, and a screeching sound from the engine bay is not unknown, usually caused by a misaligned auxiliary drive belt.
Ford has issued just one Kuga recall so far, in 2009, affecting 2.0 TDCi models: the brake servo was prone to throw a wobbly, leading to a loss of power assistance for the brakes — though not brake failure.
The One to Buy
Kuga 2.0 TDCi Titanium
Factfile
Price:

£25,900 (Correct at time of publication)

Engine:

1997cc, four-cylinder turbo diesel

Power:

161bhp @ 3750rpm

Torque:

251 lb ft @ 2000-3250rpm

Transmission:

6-speed manual

Acceleration:

0-62mph in 9.6sec

Top Speed:

121mph

Fuel

47.1mpg combined

CO2:

159g/km

Road Tax Band:

G

Dimensions:

L 4443mm, W 1842mm, H 1710mm
Ford Kuga rivals
Peugeot 3008
Check used Peugeot 3008 car prices on driving.co.uk
Volkswagen Tiguan
Check used Volkswagen Tiguan car prices on driving.co.uk
Volvo XC60
Check used Volvo XC60 car prices on driving.co.uk