Alfa Romeo Tonale 2022 review: Important new crossover doesn't quite hit the mark
The beauty is only skin deep
We've had to wait a while for the new Alfa Romeo Tonale, and the anticipation has been palpable. Despite looking somewhat larger than it is, this family car is here to compete with the smaller premium SUVs, such as the Volvo XC40 and Mercedes-Benz GLA — a key battleground for both sales volume and profitability, and therefore one in which Alfa Romeo really needs to succeed.
For a brand outsold by Subaru in the UK last year, the Tonale has a lot of work to do, and it's competing with some of the best cars in the business.
Fortunately, many rivals are chunky and aesthetically-unappealing, so the Alfa — available as a hybrid now and a more powerful, all-wheel-drive plug-in hybrid around Christmas time — seems likely to grab a slice of that pie on the basis of looks alone.
But to make meaningful inroads in this competitive sector, this latecomer has to be more than just a pretty face. Read on for our full review of the 2022 Alfa Romeo Tonale.
Exterior design and rivals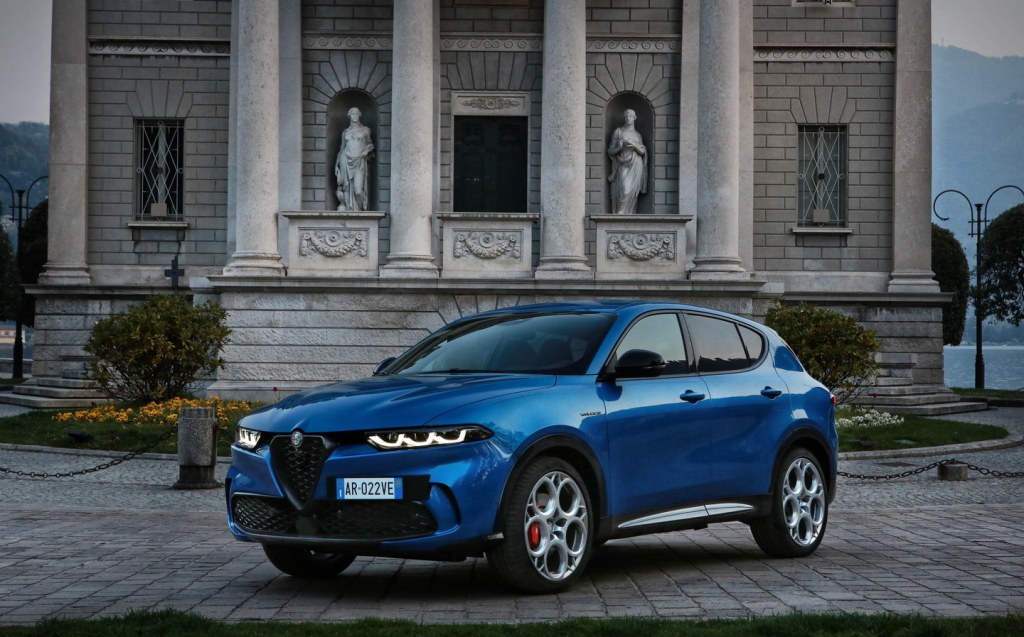 It should go without saying that Alfa Romeo has form when it comes to making beautiful vehicles. Not only is the back-catalogue laden with stunners, but the current crop isn't too shabby either. The Giulia and Stelvio can both count themselves among the most attractive cars in their respective classes.
And so too can the new Tonale, which is arguably even easier on the eye than its two larger and more expensive stablemates. The narrowed, recessed 'eyes' of the headlights, the compact grille and the strong nose all combine to give a great first impression, while details such as the curved-spoke alloy wheels, the full-width rear lights and twin tailpipes only add to the image.
It's a strong look, and it's an aesthetic that makes the Tonale look bigger and more muscular than it really is.
All of which makes it easy to forget that this car is not competing with the BMW X3, Audi Q5 and Mercedes GLC, but smaller models including the Volvo XC40 and BMW X1.
But while the XC40 and the Mercedes GLA are both great cars to look at, neither quite has the striking impact of the Tonale — especially if you pick one of the bolder colours from the available palette. The Misano Blue is brilliant, and the car looks properly mean in black, but the deep Montreal Green is our favourite.
Interior and practicality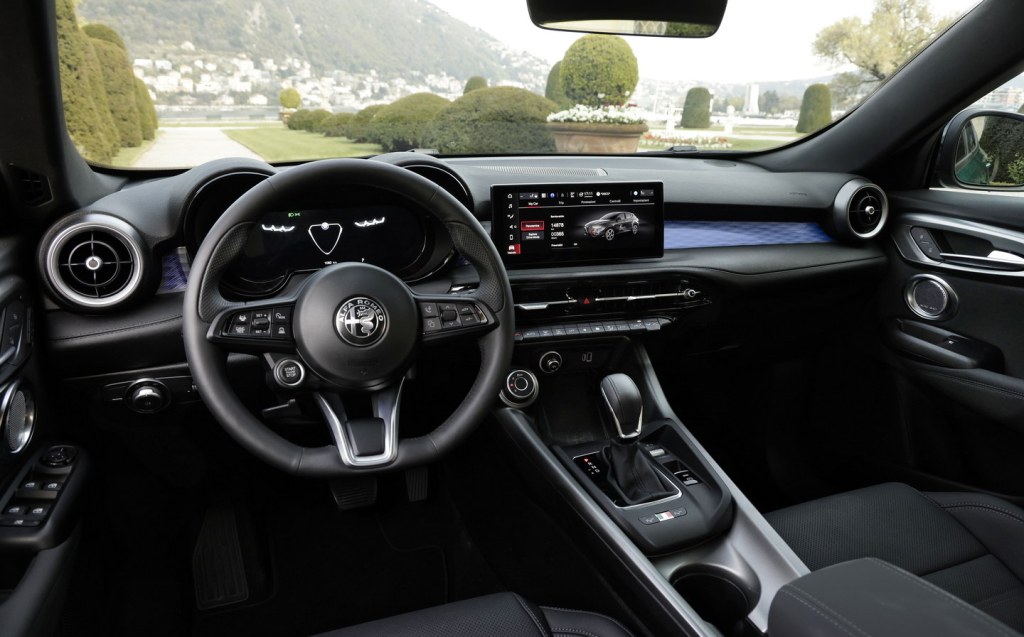 On the face of it, the Tonale's cabin looks pretty smart. There's a 10.2in touchscreen that's fitted as standard, and there's a big digital instrument cluster as well. It's all very modern, with circular air vents and only a handful of dashboard buttons, as is de rigueur these days. But looks can be deceptive, and the Tonale's cabin does not feel anything like as upmarket as it appears.
The leatherette on the dashboard and steering wheel feels shiny and plasticky, while the plastics below about knee level feel really cheap and thin, a bit like they might have come from a budget city car. Worst of all are the bits of plastic trim around the air vents and the centre console, which not only look a bit low-rent but also feel as though they're from melted-down wastepaper bins.
But the Tonale's interior isn't all bad. Cabin quality may not be great but the amount of space on offer is reasonable, even if our test car's black roof lining and tinted rear windows made the interior feel quite dark and claustrophobic. That's a shame, because rear headroom will be sufficient for all but the very tallest passengers, and the same is true of legroom. Our only real criticism is with the seats, which feel quite firm and flat.
Oh, and the boot. A quick look at the figures suggests the 500-litre load space is on a par with the BMW X1 and Mercedes GLA, but opening the tailgate reveals a pretty meagre luggage bay. The rest of it, it turns out, is hidden beneath the false floor. That area is harder to access thanks to the high load lip, but assuming you can haul your stuff over that, you'll find adequate space back there.
Technology and safety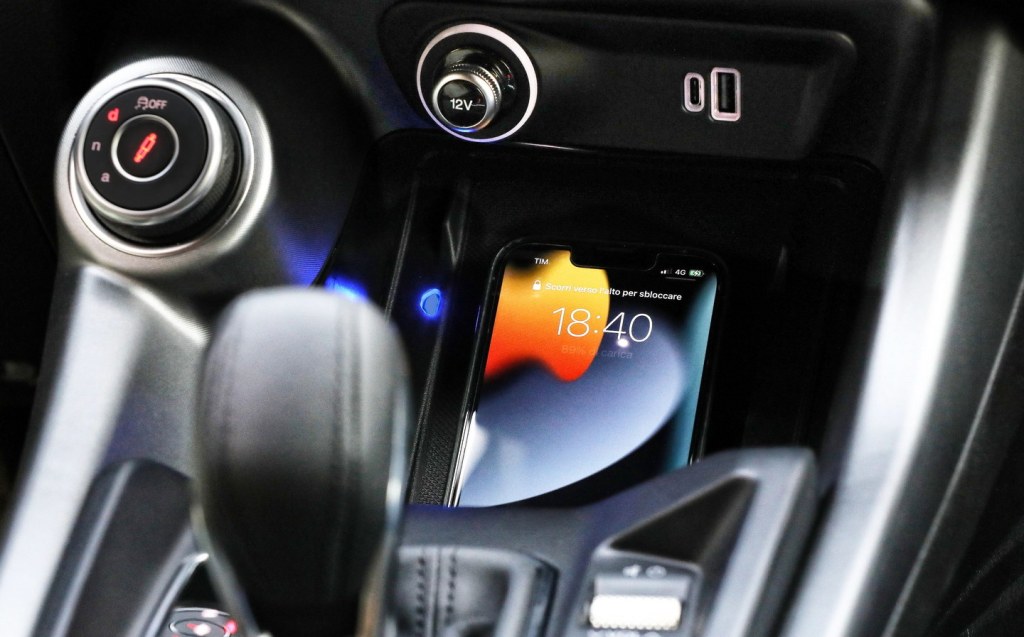 Technology and electronics have never been Alfa Romeo's strong suits, but the company is adamant that the Tonale is "the most technologically advanced" car it has ever made. As if to prove the point, Alfa is offering the Tonale with a non-fungible token (NFT) digital certificate. That technology acts as a kind of digital service record, proving whether or not the car has been well looked after.
More conventional technology also features, in the shape of the new touchscreen infotainment system that crowns the dashboard. It's a vast improvement on anything previously fitted to an Alfa Romeo, with lots of handy gadgets including Amazon's Alexa personal assistant technology, as well as a sharp display and logical menus.
The catch is occasional sluggishness when you want it to respond to a command, and some fussy displays that prove confusing and therefore distracting when you're on the move.
At least it comes with the Android Auto and Apple CarPlay technologies as standard, giving you greater access to your phone's functions and allowing you to bypass the questionable Alfa Romeo displays. For navigation and media playback, it's a much more intuitive way of doing things.
You will, however, have to interact with the car's proprietary system via the digital instrument display, which has much the same problems as the touchscreen. The display is sharp and most of the controls are self-explanatory, but one or two feel a bit counter-intuitive, while the display sometimes tries to cram too much data onto its sizeable 12.3in screen.
Performance, power output and acceleration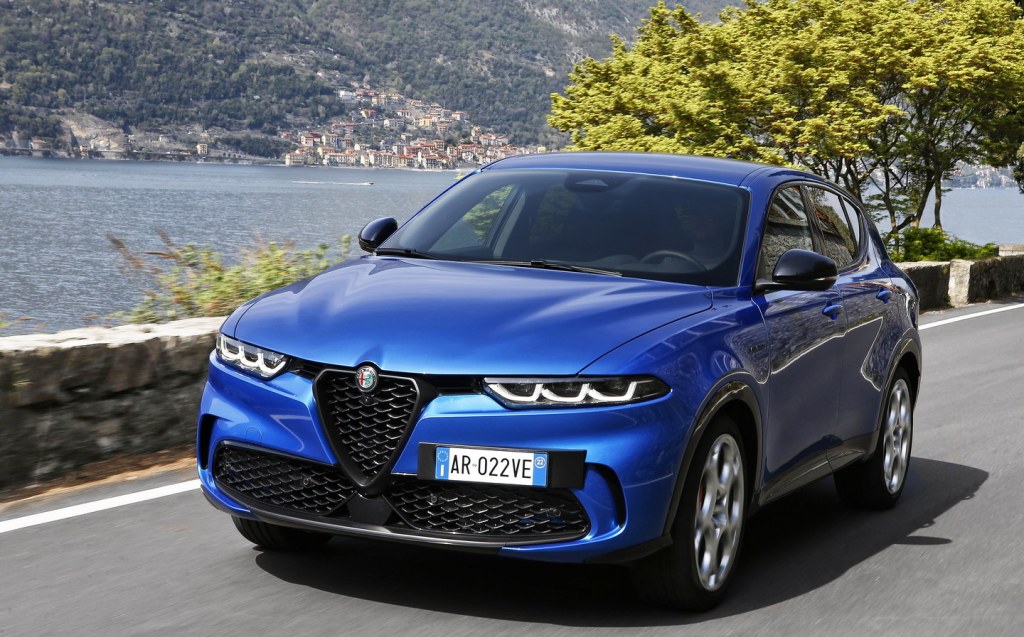 At launch, just one powertrain will be offered: the 1.5-litre petrol hybrid, which supplements the internal combustion engine with an electric motor and a small-capacity lithium-ion battery. That means the car can do low-speed manoeuvres on electric power alone, and it can use the motor to help the petrol engine out when it's under load.
As a result, you get 158bhp and 177lb ft of torque, allowing adequate progress, with a so-so 0-62mph time of 8.8 seconds but a decent 44.8mpg official fuel economy figure over a mix of roads.
If you want more power, you'll have to hold on for the plug-in hybrid, which will offer 271bhp from its combination of petrol and electric power. It's expected to cover around 37 miles on electricity alone, so emissions and official economy figures should be fairly impressive, but it should also provide better performance than the Hybrid tested here, despite carrying more weight in the form of the larger battery pack.
For now, though, you're stuck with the Tonale Hybrid, and that is a mixed bag. Yes, the engine is quite smooth and refined — it doesn't even make too horrid a noise when it's pushed hard — but it's connected to a distinctly underwhelming seven-speed automatic gearbox. It isn't too bad in Natural mode, which is the default setting, but it feels a bit sluggish at times and it can be painfully slow to decide which gear it needs when you put your foot down.
Opt for Advance Efficiency mode (it had to start with 'A' so it would look right on the 'DNA' drive mode selector), and it gets worse, seeming to select slightly too high a gear at every opportunity, then struggling to sort itself out properly when you press the throttle.
It only gets slightly better in Dynamic mode, where the throttle response is sharpened and the gearbox holds onto ratios for longer, meaning it can get quite raucous.
Ride and handling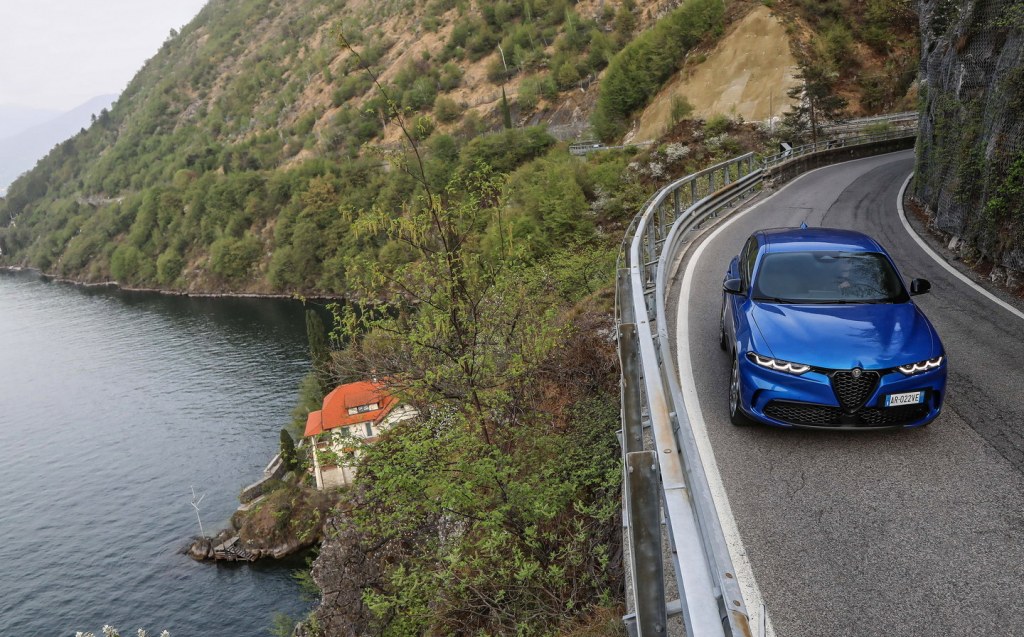 Alfa Romeo's racing heritage means there is perhaps unfair expectation heaped on every new model, but the current crop seems to drive quite well. The Giulia is glorious, and the Stelvio is pretty good, too, albeit at its best in high-performance Quadrifoglio form.
The Tonale also manages to engage more than some, but it falls short of being class leading. On open roads, the body is well controlled, so it doesn't keel over too much through corners and there's plenty of grip. And although the Tonale Hybrid is front-engined, it doesn't feel nose-heavy; in fact, it feels quite nimble at the front end.
That's down in part to the car's relatively low kerb weight, which sees it tip the scales at just over 1.5 tons, but it's also related to the steering set-up, which feels precise while still managing to be very light.
The problem is those two characteristics also make the car feel a little unsettled at times, particularly on the broken surfaces so commonly found on UK roads. It feels a tad nervous and on-edge, which doesn't make for a relaxing drive.
And that's despite the fact that our test car was fitted with adaptive dampers, which are only offered on higher-specification examples. In Natural mode, the ride is slightly stiff, but not too firm, so you feel the bumps without getting pummelled too much.
If you sit in the rear, however, you will feel the potholes that little bit more, and things get even worse in Dynamic mode. By tightening up the suspension, the ride becomes really stiff and borderline unpleasant for those in the back seats. Fortunately that can be resolved by pressing the little damper logo in the DNA mode selector for the softer suspension setting. That calms the ride down and makes the car feel less on-edge.
That said, most drivers will leave the car in Natural mode, where it strikes a sensible balance between the demand for a sporty Alfa Romeo, the need for ride comfort and the desire to have something usable in town centre traffic. Perhaps it doesn't feel as rounded as a BMW or a Mercedes, but it isn't bad at all.
Pricing and on-sale date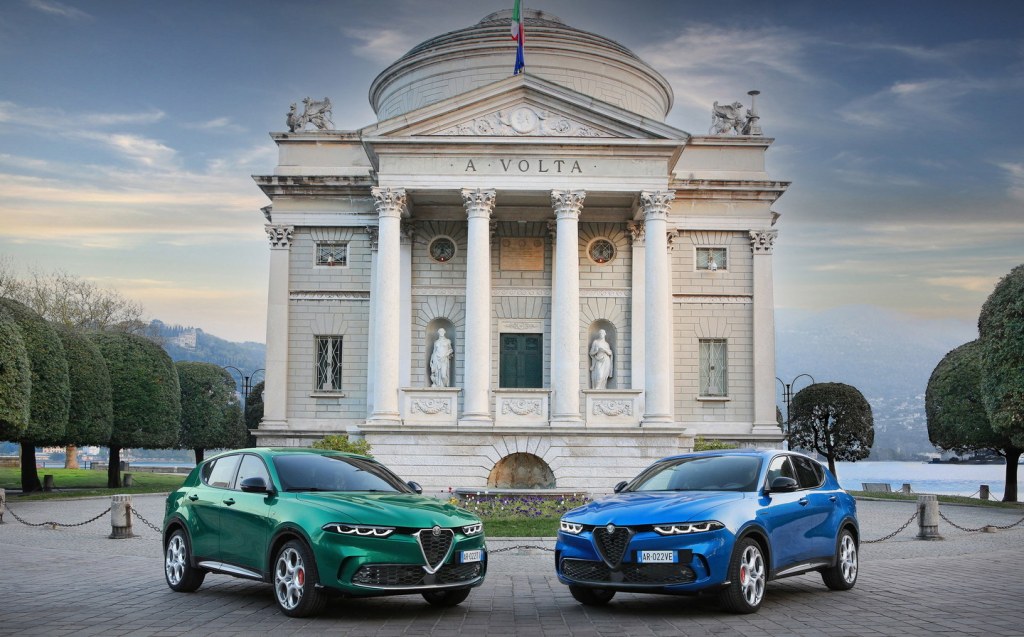 Alfa Romeo hasn't confirmed pricing for the Tonale, which will not arrive in the UK until later this summer. However, the Italian company has warned us to expect a price tag in the region of £35-36,000, which is strong money for a car of this size. The cheapest versions of the Mercedes GLA and Volvo XC40 cost about the same, while the basic BMW X1 comes in at £32,000.
Admittedly, the Alfa is well equipped, with even basic Ti models including 18in alloy wheels, parking sensors and a reversing camera, as well as gloss black exterior trim, part-leatherette upholstery and the 10.2in touchscreen navigation system.
Keyless entry is included, too, along with an electrically-operated tailgate and automatic lights and wipers, not to mention wireless phone charging along with the Apple CarPlay and Android Auto smartphone integration tech. More upmarket models add sportier styling and the adaptive dampers, and that's about it.
Even so, the issues in terms of build quality and interior space look set to hold the car back enough, without adding the extra issue of expense. And with residual values — the amount the car will be worth as a used proposition — looking unlikely to impress, it seems the Alfa is destined to be a costly option whether you buy outright or finance the car.
Verdict: Alfa Romeo Tonale review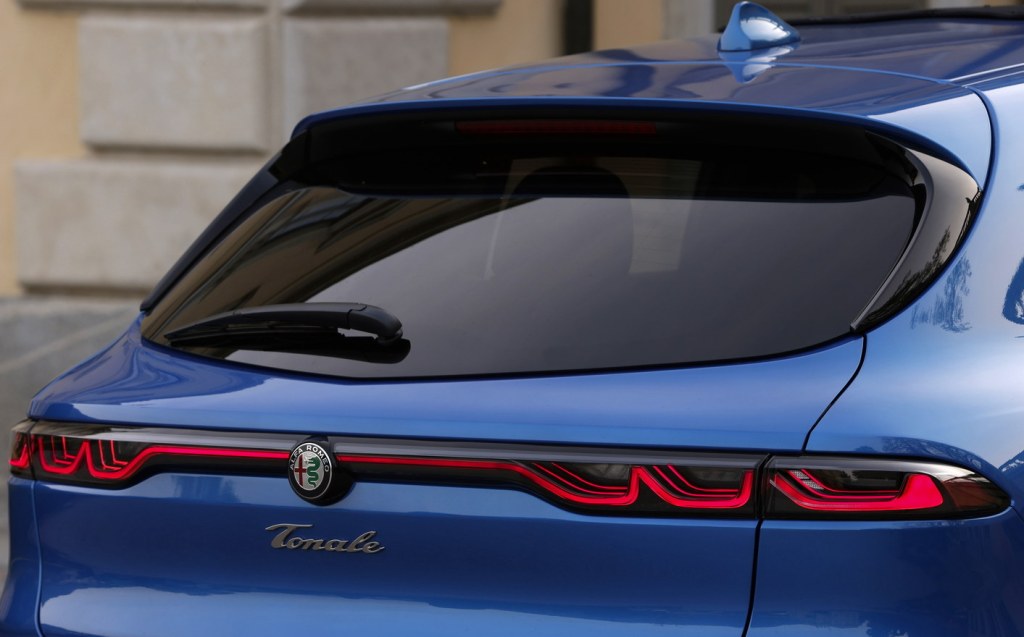 We were hoping the Tonale would finally allow Alfa Romeo to take on the likes of BMW and Audi in a more affordable part of the market.
Were the Alfa noticeably cheaper than its premium rivals, its handling and looks might give it half a chance, but with prices likely to start at more than £35,000, a lack of cabin quality puts it at a definite disadvantage. While the Alfa Romeo Tonale looks premium from the outside, it doesn't feel that way once you get inside. And even the prettiest bodywork in the segment can't gloss over that.
Related articles
Latest articles