Buying guide: the best new and used alternatives to the Audi A3 cabriolet
Spending £30,000 on the new Audi A3 cabriolet? Allow us to distract you momentarily...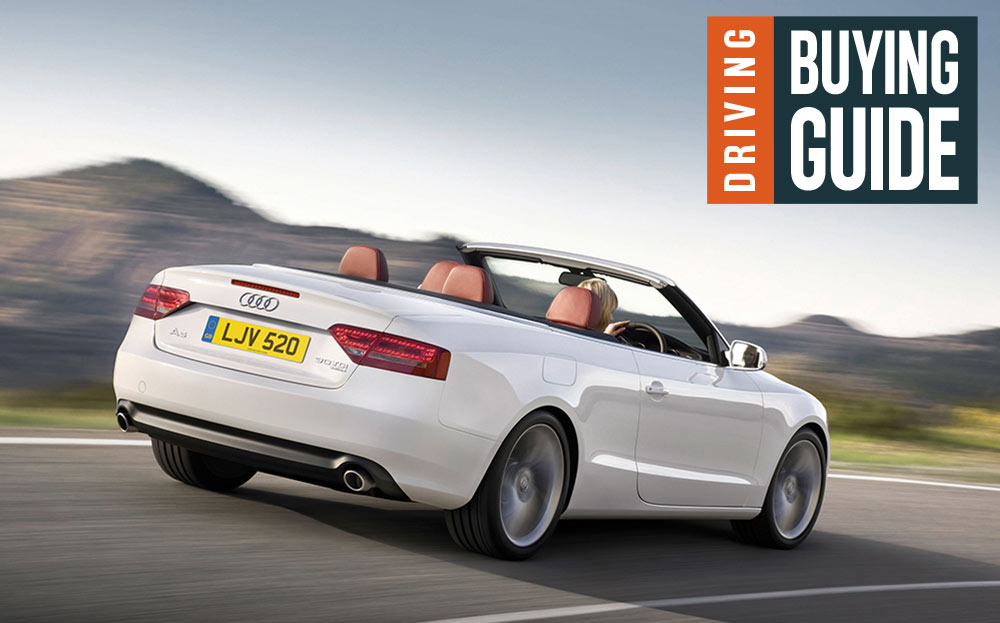 A WASHOUT might be forecast this weekend but don't let the unpredictable British weather put you off a soft-top – convertible hoods are so good these days that leaks are extremely unlikely and wind noise is barely any more than than that of a tin-top equivalent.
And when the sun does come out, those with convertibles have the enviable ability to lower the roof, slip on their sunglasses and catch some rays.
So perhaps the time has come to join their ranks and feel the wind in your own hair. The new Audi A3 Cabriolet, has just gone on sale and as our review explains, it is the best soft-top in its class.
However, this and other soft-tops like it are unlikely to be bought with a level head. Their design, image and level of personalisation can exert a stronger influence than finance figures, fuel efficiency and comfort. So, to help anyone who feels themselves throwing caution to the wind, Driving has rounded up the three best new alternatives to the Audi A3 cabriolet and, to show how far car buyers' budget can go when choosing a used car, the three best used ones, too.
At this price level (up to £30,000) the used cars we've chosen are all supplied by franchised dealers and all will go topless at the touch of a button. The question is: which will most tickle your fancy when it comes to having a spot of fun in the sun?
THE BEST NEW ALTERNATIVES TO AN AUDI A3 CABRIOLET
1. Mini Cooper S convertible
New price: from £21,045

Is the Audi A3 cabriolet a little lacking in pizzazz for your taste? Then spend a little less money, buy the hot number that is the Mini Cooper S convertible and spend every drive grinning from ear to ear like someone who's just opened an envelope from their insurance company and is heading to the bank to cash their PPI refund. The 1.6-litre turbocharged engine boasts 184bhp, which is enough to transform this small soft-top into a rocket on wheels.
The handling is hyperactive (a good thing for spirited drivers) and the hood drops completely, unlike some small cars which follow the sardine tin principle of a fabric roof that peels back on rails. With the money you save over an A3, you can add options galore, and the Mini is one of the slowest depreciating cars on sale. Just don't expect passengers to enjoy the cramped confines of the back seat.
---
Search for and buy a used Mini Cooper S Convertible on driving.co.uk
---
2. Volkswagen Golf cabriolet
New price: from £21,630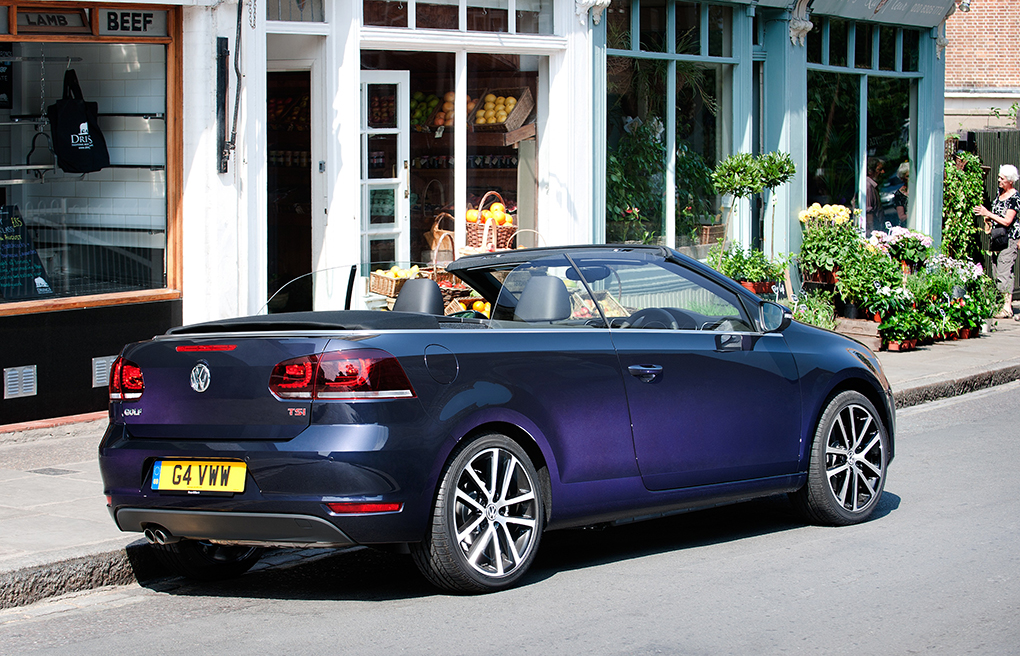 "Steady does it" sums up the Volkswagen Golf cabriolet. This is a car for a gentle cruise through Cornwall, rather than a full-blooded thrash up the Col de Turini rally stage in the Alps. It is suitable for use all-year round, with a roof that keeps the cabin quiet when raised, and just about enough space for four adults, assuming back seat passengers are prepared to squeeze in.
The body is impressively stiff and the ride comfort is, well, comfortable. Lower the roof on a winter's day and the heater keeps the chill at bay. And even at main-road speeds the Golf is calm and quiet enough for you to chat away. It doesn't turn heads like the A3 cabriolet, but if you want to drive topless without attracting too much attention, choose the Golf.
---
Search for and buy a used Volkswagen Golf cabriolet on driving.co.uk
---
3. Audi A5 cabriolet
New price: from £31,965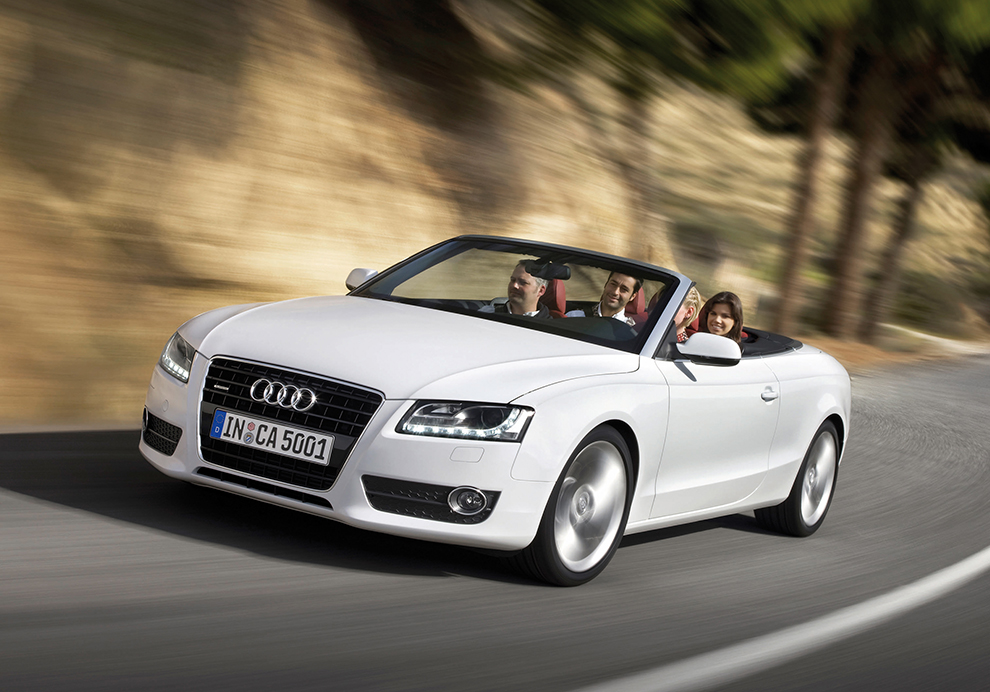 Okay, so this is cheating a little, as we'd set the ceiling at £30,000. But if you can't negotiate a 6% discount on a car at this price level, you need to follow our simple haggling tips. The A5 cabriolet looks even more desirable than the A3, and is considerably more spacious – be it for passengers in the rear seat or carrying luggage in the boot.
In entry-level trim it is powered by the 1.8-litre TFSI engine which is fitted to the flagship A3 cabriolet, and despite being a larger car Audi says it's actually the quicker of the pair. It may not handle as well as a BMW 4-series convertible, but it's cheaper and the hood is quicker to open to the sunshine. And surely that's what counts most?
---
Search for and buy a used Audi A5 cabriolet on driving.co.uk
---
THE BEST USED ALTERNATIVES TO AN AUDI A3 CABRIOLET
1. Mercedes E-class cabriolet
Used price: from £23,000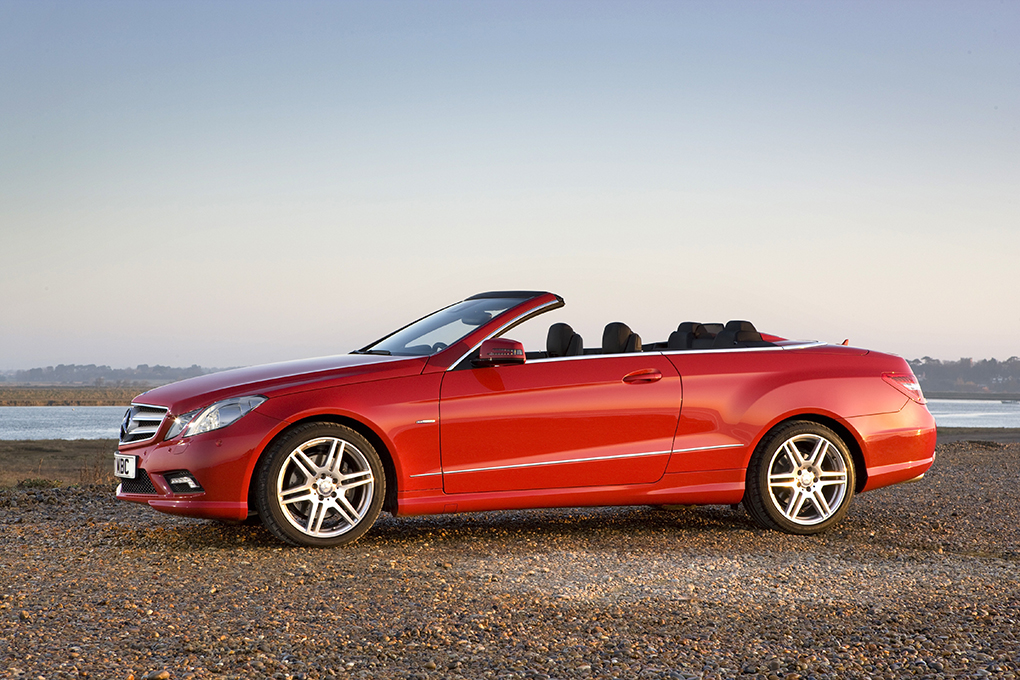 Need a luxurious soft-top that has space for a family of four to enjoy the sunshine? For the price, there's still nothing better than the E-class cabriolet. It has been designed and engineered by people who have clearly spent a lot of time driving cars with the roof down. For example, a wind deflector automatically rises from the top of the windscreen frame, helping keep your hairstyle pristine. The front seats have heating ducts that channel warm air onto the back of your neck, keeping a winter chill at bay when driving with the roof down on a crisp day.
With the exception of those in their hot AMG models, or V12-powered cars for dictators, Mercedes petrol engines are distinctly average. Its diesels, on the other hand, are terrific. So buy one of those instead – specifically the E250 CDI, which is a four-cylinder that can propel the E-class at a fair lick yet drinks fuel like a miser, returning 57.7mpg. A 2012 model with under 15,000 miles from an approved Mercedes dealer is widely available for under £30,000.
---
Search for and buy a used Mercedes E-class cabriolet on driving.co.uk
---
2. BMW 6-series convertible
Used price: from £31,000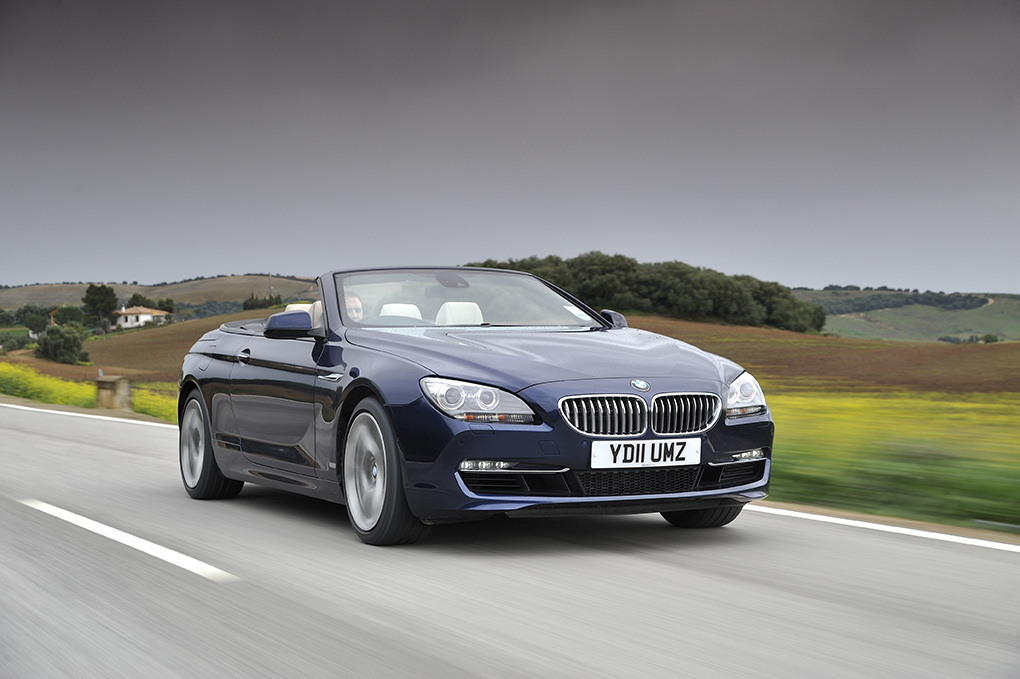 If you want to show off, the BMW 6-series is the car to test drive. It will make you look like your National Lottery scratch card revealed more than an apologetic blank space, yet a used example of the current, second-generation 6 convertible costs from around £31,000 from a BMW franchised dealer – less than half the cost of a new model. That buys a 2011 640i SE, which features a 3-litre, straight-six turbocharged engine with 315bhp.
Effortless acceleration is the name of the game, with plenty of pulling power low in the engine's rev range, and the eight-speed automatic gearbox is one of the best in the business, with smooth shifts and quick-witted responses. It handles its power well, and is more fun to drive than an A3 cabriolet or, for that matter, the larger A5 and Mercedes E-class drop-tops.
---
Search for and buy a used BMW 6-series convertible on driving.co.uk
---
3. Jaguar XK convertible
Used price: from £30,000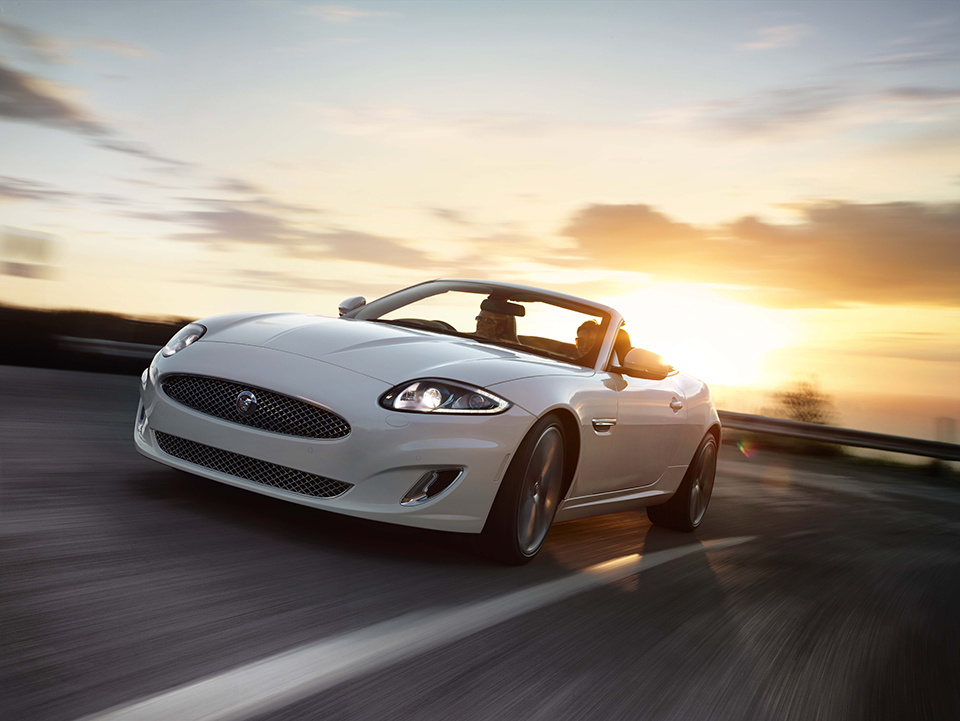 As accomplished as the Audi A3 cabriolet is, anyone who likes to get the bit between their teeth and drive as if their trousers are on fire might be pleasantly surprised to know that for the same budget as the Audi you can buy the beautiful Jaguar XK. And not any old XK, but the last of the convertible models which came with the desirable 5-litre V8 engine (sought-after for its increased power and fuel efficiency).
From London to LA, this car looks at home outside the most exclusive addresses, yet the post 2009 5-litre models cost from £30,000, and some we saw for sale had just 30,000 miles on the clock. If you think you can live with what is, essentially, a two-seat sports car, then deciding on whether to buy a new Audi A3 cabriolet or a used car instead just got more difficult. Sorry, we were only trying to help.
---
Search for and buy a used Jaguar XK convertible on driving.co.uk
---